How would you like to gather all your pictures, recipes, tips, interests and more all in one organized space? Pinterest is a virtual pinboard that allows you to collect all the things you find on the web and organize them into your own pinboards. It allows you to follow specific topics, follow other Pinners with similar interests and share your pins with others all over the world. Ready to start pinning?  Follow this easy guide to get started on Pinterest.
How to join Pinterest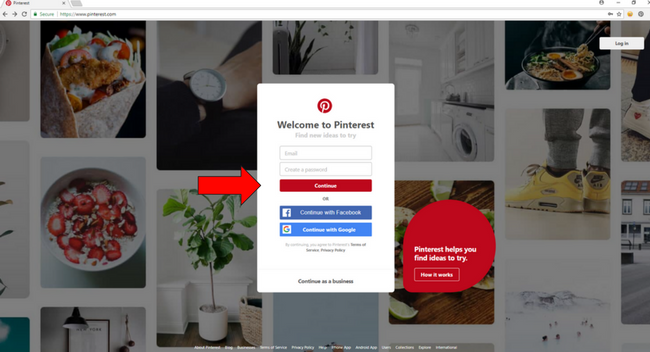 Sign Up When you sign up you will have two options, you can sign up with your email address or you can use another one of your social accounts like Twitter or Facebook that links to your Pinterest account. Connecting accounts makes it easier to find friends, family, and brands to follow. If you choose to start with the email you can still connect your other social accounts later.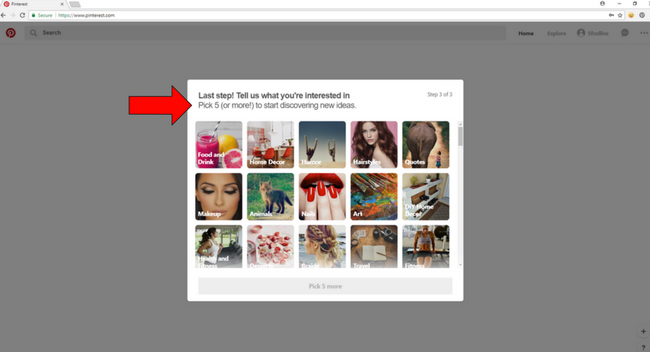 Create Your Profile You will need to create a username and password for your account. The username you choose will become the unique URL or web address for your Pinterest page, such as https://www.pinterest.com/infrontwebworks. Pinterest will then ask you to choose a few topics of interest to allow suggestions of people you can follow with similar interests. You will then be asked if you would like to set up the handy browser "Pin It" button. This allows you to quickly save pins while searching the web. Once your account is set up you can easily go into your settings by clicking the three dots in the upper right corner. Here you can change or add any of your profile information and edit your notification settings.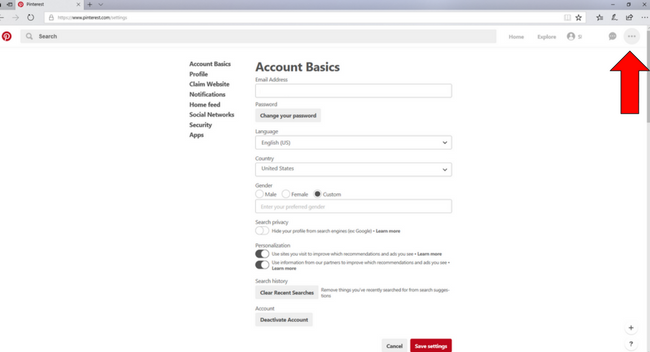 How to Pin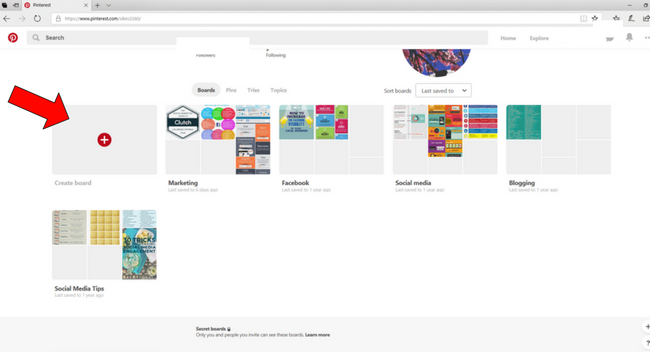 Create New Boards Before you start pinning you will want to create and name your own pinboards. This is where you can organize all your pins by categories such as recipes, photos, and gardening so that you can easily search them at any time. You can add as many boards as you would like. To create a new board click on your username in the upper right-hand corner. This is where you will see all your boards and pins. Then click on the red add button to name and add your board.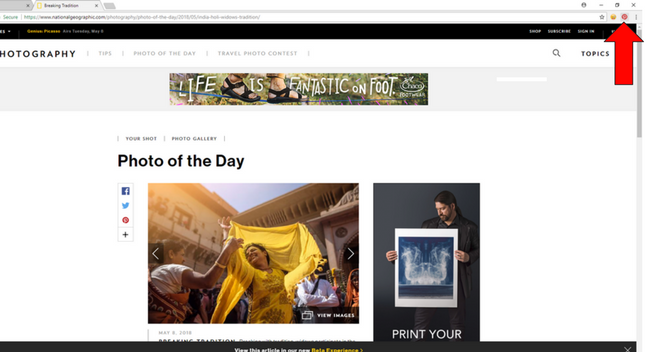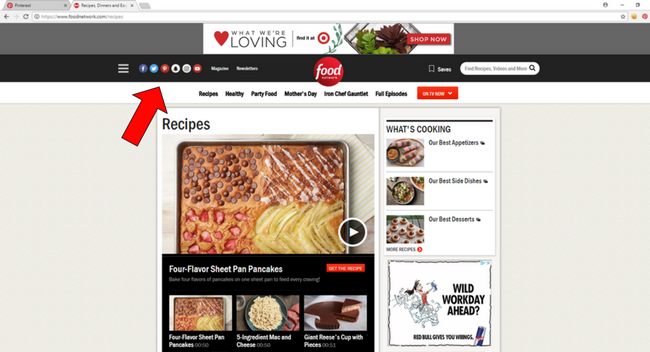 Adding Pins There are several ways to add pins to your boards. The easiest way is by using the "Pin It" button if you choose to install it in your browser. While searching on websites you can save the content by clicking your red Pin It button in your browser. You will then see a pop-up screen to select an image to save and to select which board you would like to save it to. You also have the option to create a new board here if you don't already have one for the content you are adding.  Another way to add pins is via the Pin It button that can be found on most websites grouped with other social share buttons. Pinning this way also gets the pop-up screen that allows you to choose your board. You can also re-pin from your home feed. If you want to save a pin you like from someone you follow simply hover over the image and the save button will appear.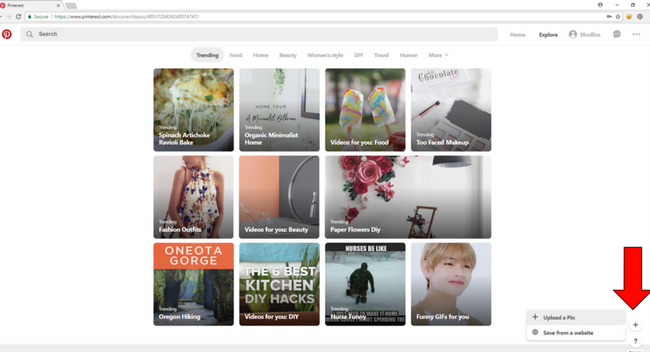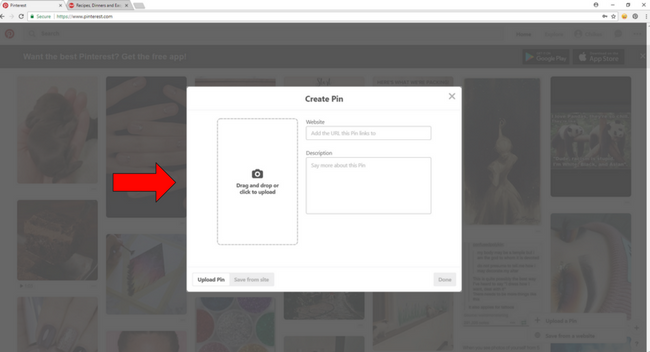 Upload Pins You can create and upload your own pins to Pinterest.  By clicking the + button on the bottom right hand corner and selecting upload a pin you will get a pop-up where you can upload your image, add the URL of the website, and give a description of the pin.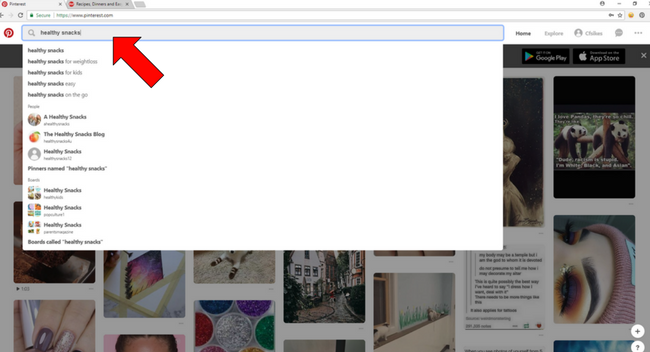 Get Pinterest Social After creating your profile you can start to connect, share and find other members.  At the top of your Pinterest page is a search bar where you can type keywords of your interests, then in the drop-down menu you can choose to refine your search by people or boards. You will see an endless list to follow. Just click the follow button to follow a person or you can choose to only follow specific boards you are interested in. Once you are following those boards they will show up in your home feed. Be sure to follow topics you are passionate about because those pins will make up your home feed. You can interact with any pins on your home feed by liking, commenting or repinning. You can also send and receive messages from friends by clicking the message button at the top of your page.


You are now one of the million pinners on Pinterest and are ready to pin away!