Website Development Case Studies
Web design and development is constantly changing, with online technologies and solutions evolving on a near continuous basis. Having a team of Web Design and Development experts with decades of combined of industry knowledge makes the difference between a mediocre website and a website that works!  Infront Webworks is a leading Web Development agency that has been in business for over 25 years. Our award winning Web Design, Development and Custom Coding team have helped hundreds of businesses create an online presence that produces results.  Here,  we present some case studies of notable clients who we have helped over the years.
Featured Web Design Case Study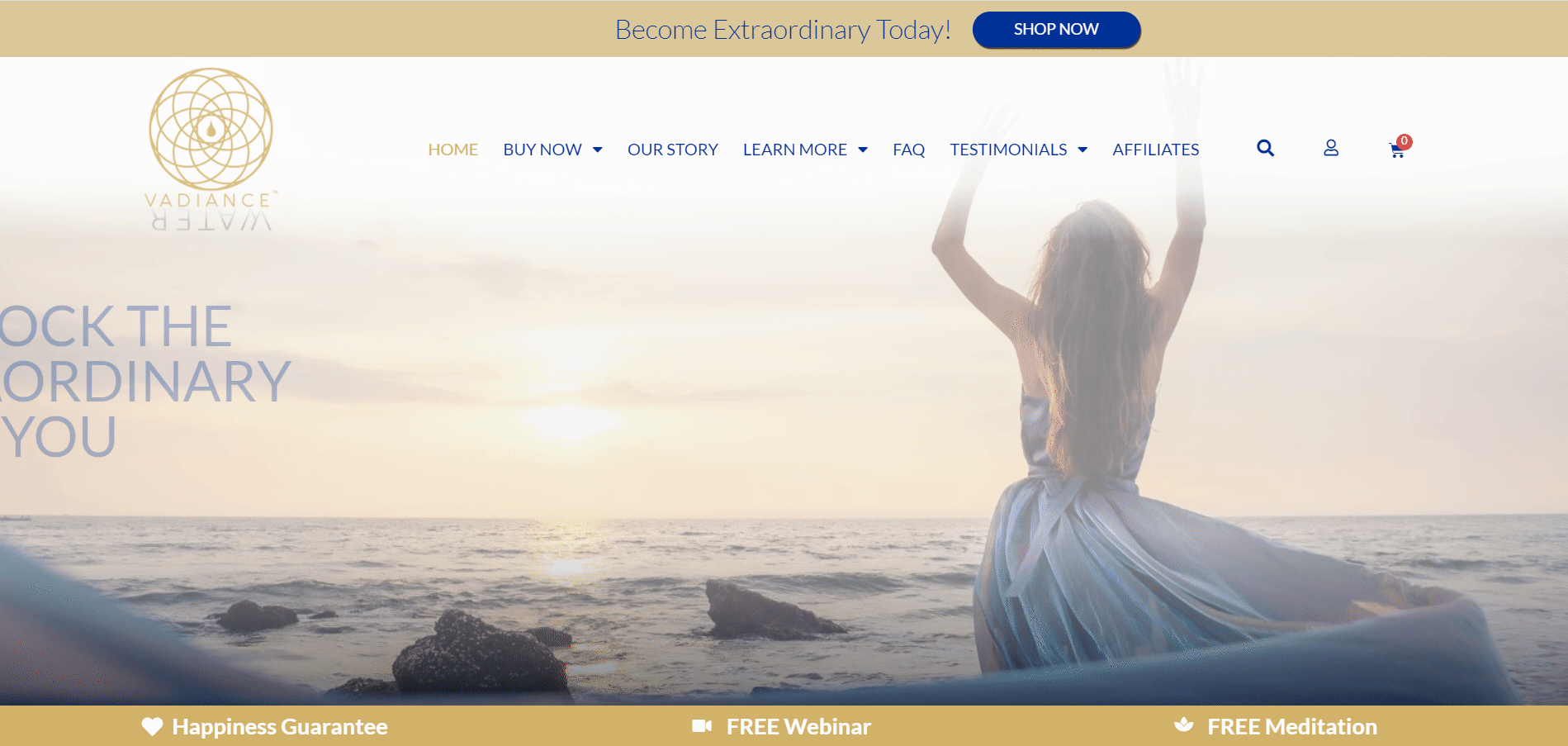 With over 10 years of research and scientific experimentation, Vadiance has set the stage to benefit humanity by creating a supplement that generates Vital Life Force Energy by enhancing the one thing humans need to survive: water. With the goal of improving people's quality of life by creating inner balance and harmony, Vadiance set out to offer their unique water supplement online through an ecommerce website. They got the traffic to their poorly designed website, but the conversion of site visitors to customers was not happening. Se we built them a brand new website that uses website design and ecommerce best practices to reverse that trend, turning website visitors into repeat, paying customers.
We have spent over a decade perfecting all aspects of great WordPress website design.  We understand not only what makes your WordPress look professional and highly credible, but how to optimize its performance for the most demanding website users.  Our WordPress content management framework makes it super easy for you to manage your site, content, and focus on what you do best – telling your story and engaging your website visitors.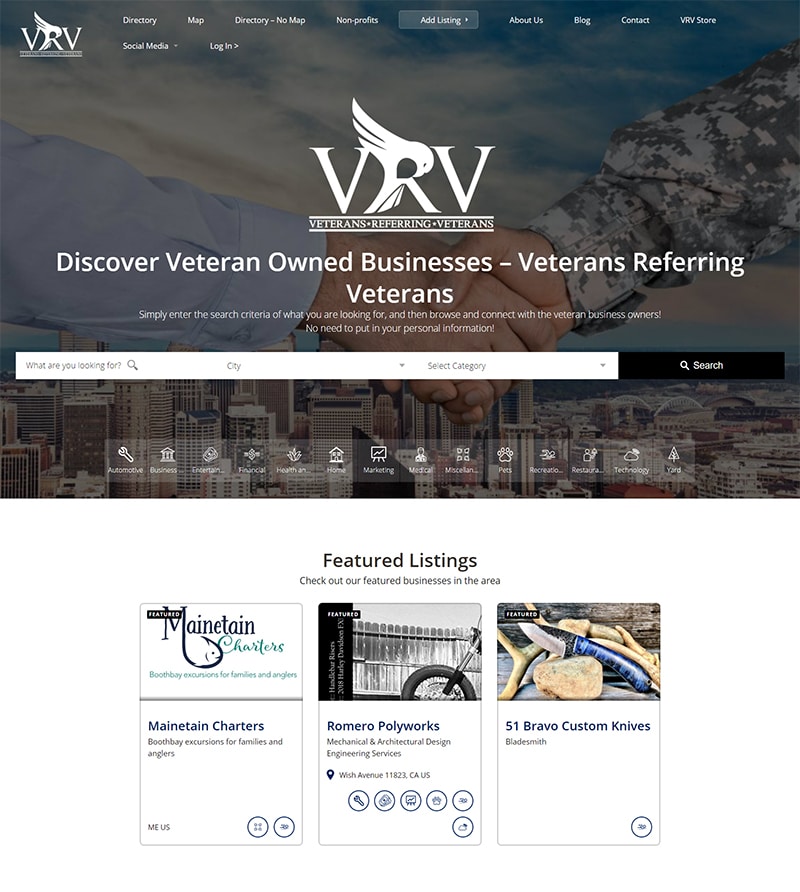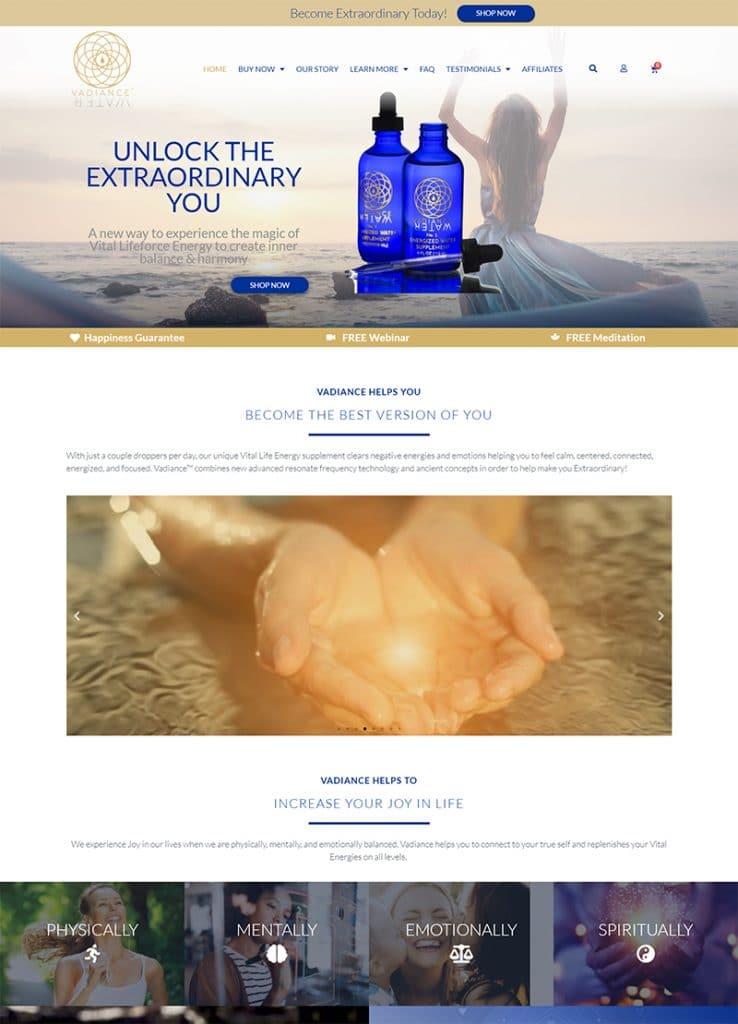 When you are considering selling your goods and services online, you know how critical it is to have a great design, a super fast website, an intuitive sales funnel and engaging content. At Infront, we love developing successful eCommerce websites that guide your online customers through the sales process enjoyably and that sets the stage for repeat sales.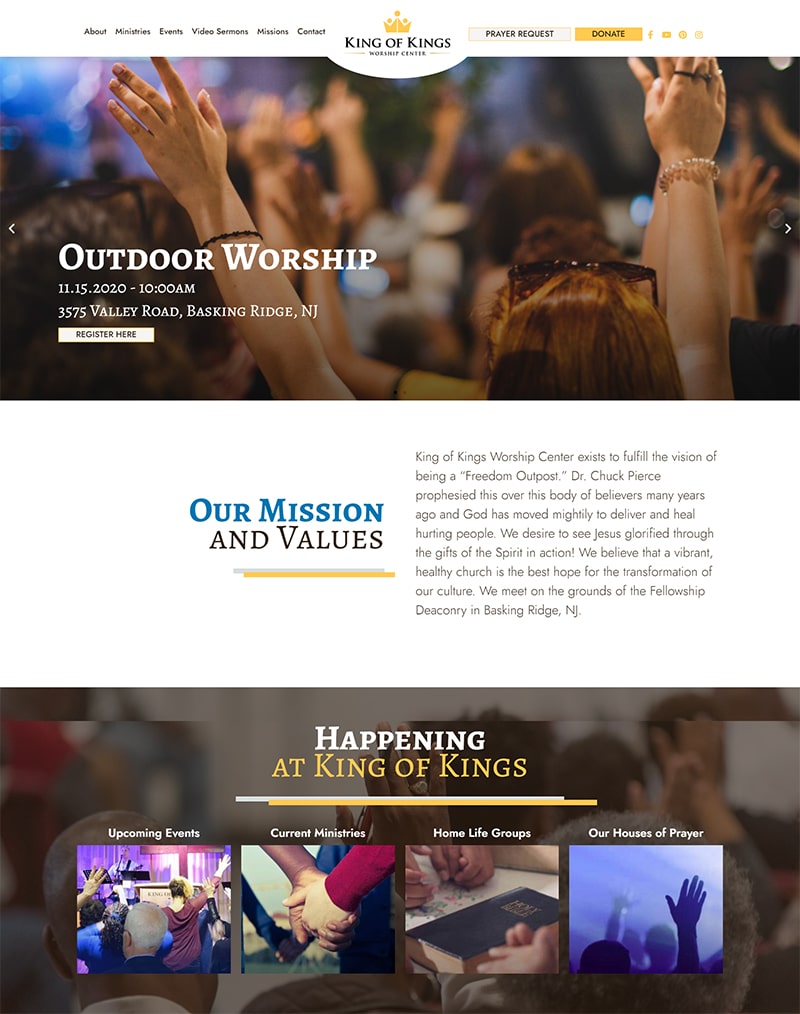 In the era of online everything, churches, missions and other faith based organizations have come to realize that a credible website is critical to both attract new visitors and serve existing members.  We have helped many churches and ministries put their values,  courses, sermons, and streaming services online. Let us help you spread your message with a well designed website that will delivery the quality your members expect.
Award-Winning Case Studies
You run a small business.  Leads and sales are critical to your business, but you can't afford a full time sales person to find leads. Now you can:  a website can be your 24 x 7 sales person. Plus with a professionally designed website, your small company or organization can have the credibility it needs to compete with larger organizations.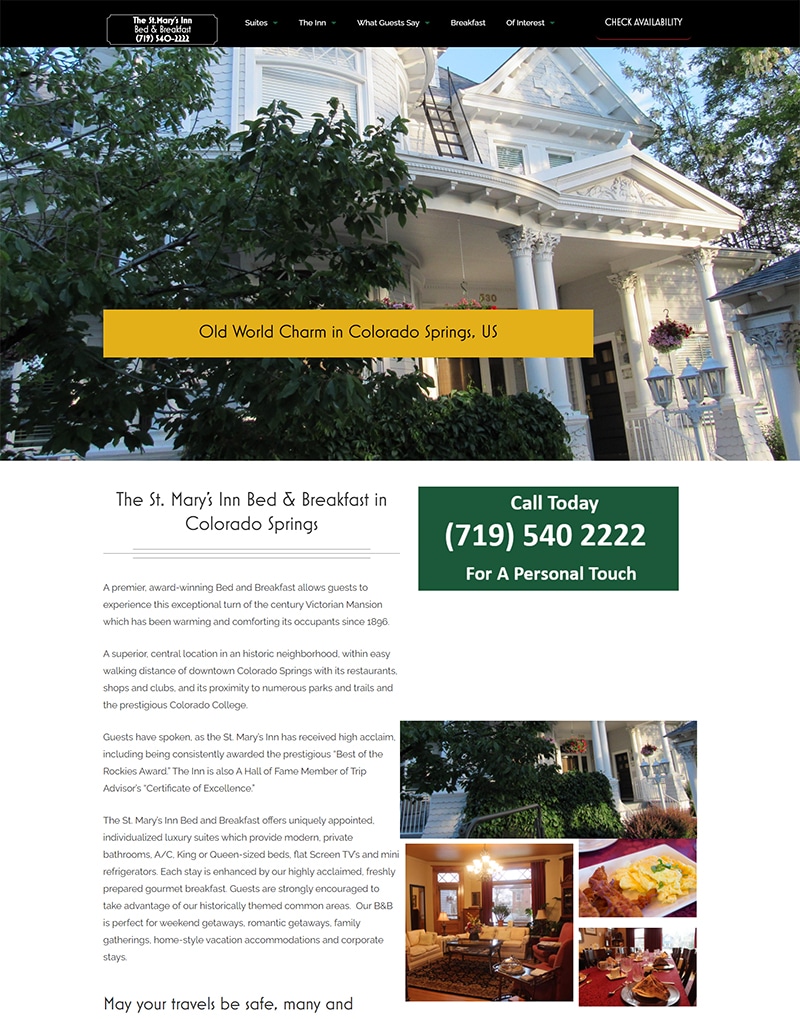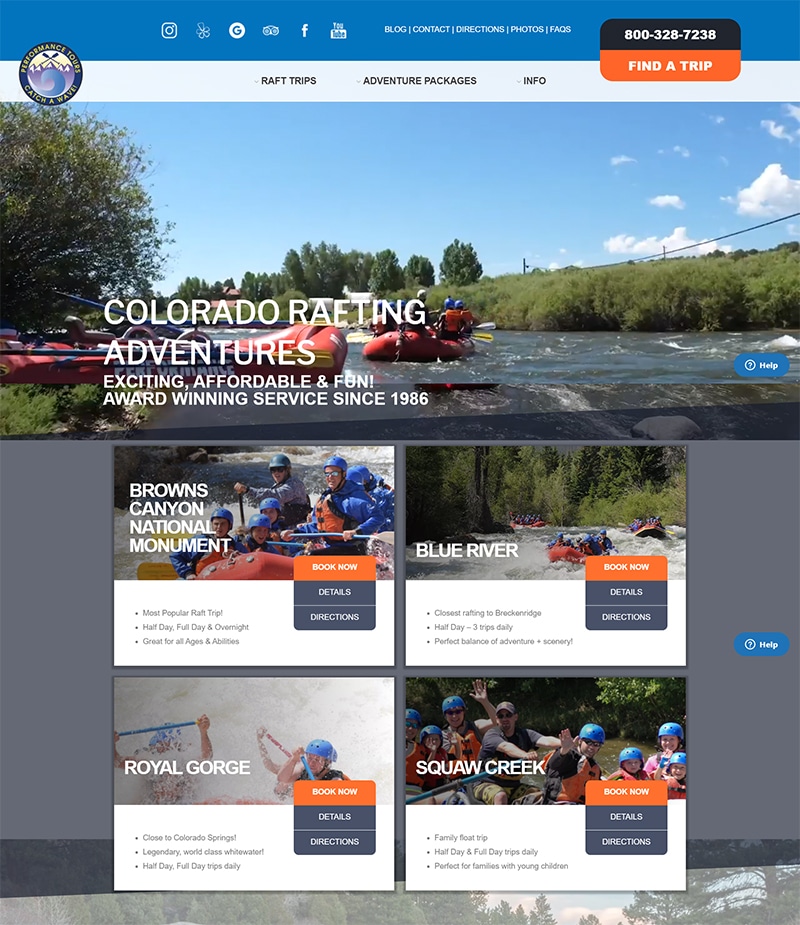 As your business grows, so do the requirements for an effective online presence that takes on the role of fulfilling your business processes.   Whether it be evolving into online product sales, booking events, or providing a secure information portal for your customers we understand not just what your online needs are, but how to affordably execute them.
When you are a well established company or organization whose requirements to engage with your customers are critical,  we can build a custom solution to create successful transactions and outcomes.  Our large business web development services ranges from creating custom YMCA registration and member management systems, to bespoke eCommerce solutions for schools to order school supplies in bulk.   If you can conceive it, we can build it.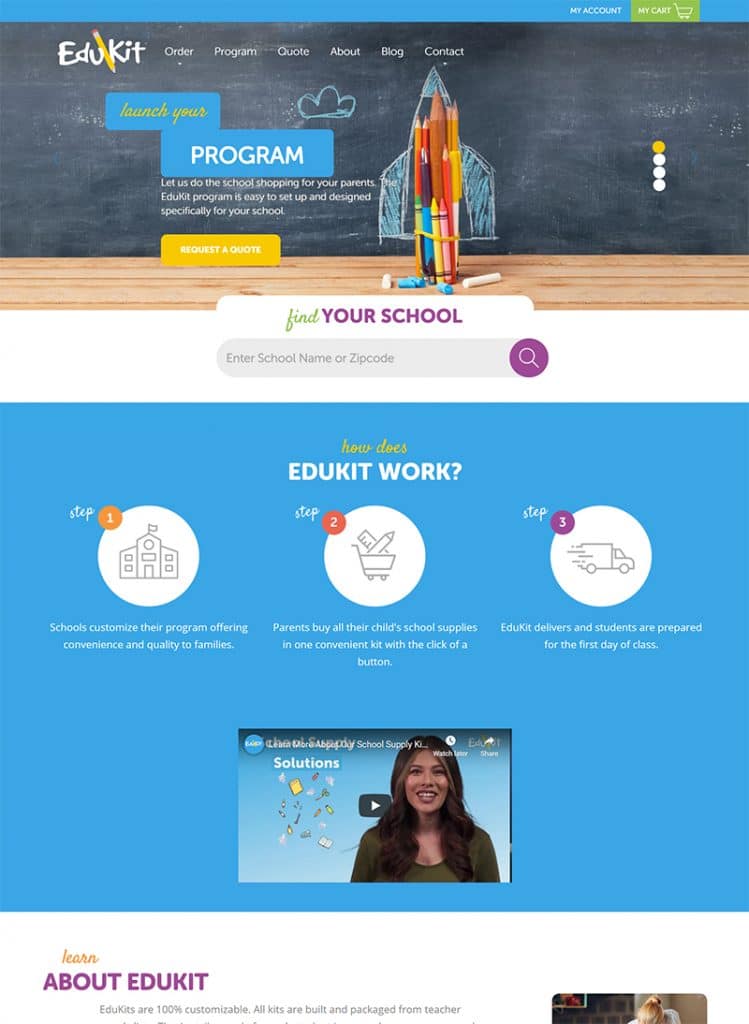 More than ever non-profits rely on the world wide web to get their message out to prospective stakeholders and donors.  A professionally designed, easy to use and easy to find website is essential for any non-profit organization that wants to stay even with their "competition".  We've worked with hundreds of non-profits across the country to create a superior website that touches their visitors and compels them to take action.