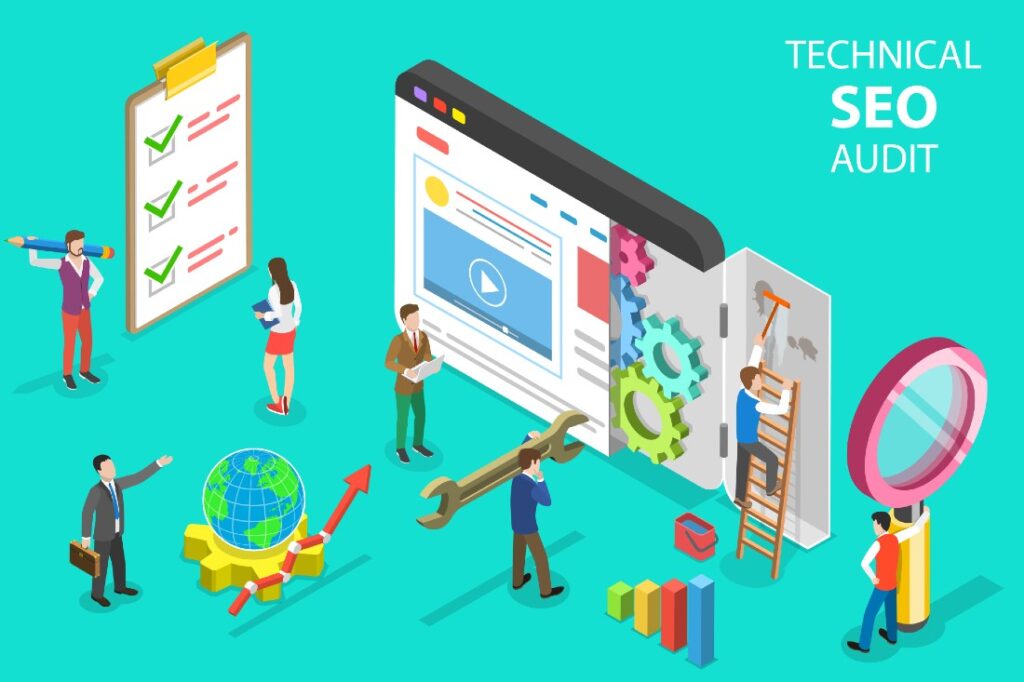 Need an SEO Audit for your website or multiple websites?
Although the Infront Webworks team is available to do search engine optimization packages for most companies, we recognize that many companies prefer to do it themselves or are researching issues related to their website that are preventing ranking. Our free SEO audit tool (commonly referred to as an "SEO checker"), is available below to run a scan of your website and report results that could be preventing you from ranking.
The report will outline:
Areas your website is doing well
Issues found that are preventing ranking better
A page grade or score based on the overall report
The free SEO audit will provide detailed information and insights on how to fix issues regarding ranking factors like (many times you can use an SEO tool to improve efficiency or fix errors):
Page load time and compliance

URL

Meta Tags

Description tag

Image optimization report

Copy and content check

Code compliance reports

Social signals

Mobile responsiveness

Page links analysis

link analysis

Domain analysis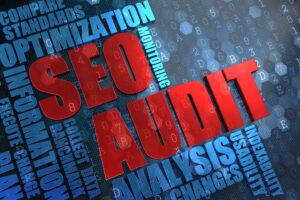 With over 400 organic website ranking factors and even more when considering local search and GMB, an SEO checker or audit assists in high-level issues that can help you start competing with your website, in organic search, and growing your business. 
As you start to improve rankings, we recommend even deeper audits to fight for those coveted "number one" spots.
The SEO audit will provide a definitive 'To-Do' list of how to increase your website rankings but please keep in mind that Google consistently updates search algorithms that impact your website placement.
Understanding ranking factors
To ensure you maintain the best possible SERP (search engine results page) results you should start the process of understanding "ranking factors, and use SEO tools like Googles analytics,  and Search Console (both are free) to benchmark your website Key Performance Indicators (KPI's).
Regarding KPI's, some areas to pay particular attention to are:
Website traffic

Traffic from organic search

bounce rate

Top visited pages
What's Your SEO Score?
Enter the URL of any landing page or blog article and see how optimized it is for one keyword or phrase..
With the amount of search engine ranking factors, an SEO audit or SEO checker tool will help identify a number of things you will want to consider for your site. When reviewing the free SEO audit, you want to make sure to fix any errors or warnings that could put your website at risk of being un-indexed. 
That's why everyone needs to run a site audit on a regular basis. 
If you have SEO tools that can speed up or allow for quick, easy completion of website items, start there. Quick wins will help users find your website online as you keep improving things. 
The goal is to see profits
The idea is to see profits from your work, early and consistently. To ensure the work you have completed is done correctly you can check the review again and find the status of your site audit score after the changes.
Review below a complete list of items in reports that can effect your performance, organic search placement, and rank.
As you review the SEO analysis and associated suggestions to improve placement, you may start to notice that many technical SEO issues that can help you get to the first page, seem to be in relation to "Google" specifically. 
If you are in the roughly 25 million people that use other search engines, this may seem off? The reality is that, as of December 2020, according to StatCounter.Com the rest of the over 91% of the world search on "Google".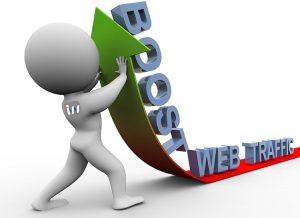 Don't sacrifice search traffic
So unfortunately if you want to see yourself on top of your favorite search platform, that isn't Google, you should understand that you will be sacrificing over 91% of the total search traffic if you engineer a strategy focused on a different search platform. Google rankings are so important to search.
Search Engine Market Share Worldwide – December 2020 (StatCounter.Com)
Google- 91.38%
Bing- 2.69%
Yahoo!- 1.46%
Baidu- 1.36%
YANDEX- 1%
DuckDuckGo- 0.6%
The first step to improving your placement is to use an SEO checker or run an SEO audit, once you have the data about what's affecting your rankings, you need to analyze the results, and put together a comprehensive plan based on strategy.
As you start to strategize or work with a company that will be strategizing and working on your website's SEO, understanding the goal of your strategy is imperative.
Goals that dictate SEO strategy after a site audit would be:
Keyword Research
To rank as fast as possible under as many targeted keywords as possible
Get one specific term number one placement
Target specific SERP result listings for page one placement
Outrank certain competitors under certain keywords online
Improve search placement that seems to have matured
Add longtail keywords to a site that is already dominating for voice search
A strategy that focuses on results
Using the SEO checker to achieve these goals is a start, and once you analyze the results, you will engineer a strategy that focuses on your results.
For example, let's say your goal is "to rank as fast as possible under as many targeted keywords as possible", you would first want to see the technical SEO audit and fix technical SEO errors, identify pages that are doing well, but can easily be improved to get on page one. 
The difference between page 1 and page 2 of the SERPS
Sometimes making a few changes can be the difference between, being on page one, or page two. The effort to achieve the results is minimal but the difference in your website's traffic can be huge, just by improving a few spots in the search results (going from page 2 to page 1). 
Don't forget to look in Google Search Console for performance and site speed including web core vitals, and Google Analytics to see time on site, bounce rates, and more.
The ultimate success of achieving your SEO goal lies in aligning your goal with a strategy to achieve that goal.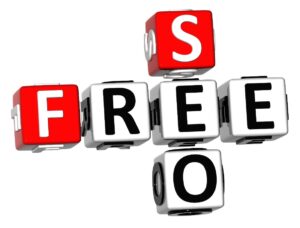 Doing it yourself, is not Free SEO
The SEO reports from the audit tool you will be receiving will set you on your way to solving SEO issues that will help you achieve a higher ranking but for the comprehensive technical SEO issues, we are here to help. 
If you start with the "best practice" and "easy" items you find in the SEO Checker report, and work your way to the harder comprehensive technical aspects of the report, and do ultimately need assistance, please contact us, we can help.
By setting up a way to monitor important items on the list that you have addressed, you will get the best possible result and avoid any overlap in efforts, you will know the status of items still to address and you will isolate items that you may need an SEO expert or professional to address.
What we recommend to businesses is, to keep your project on the budget you may want to do work you understand, but when you are taking too much time away from your business to research SEO errors or to track progress, our team can help. 
We spend tens of thousands a year on tools that make monitoring SEO work and implementing SEO strategies more efficient. We have a team of technical SEO experts that can save you hundreds of hours in your quest to dominate page one of search engines!
The Following is an exhaustive list of all of the different audits that we check while doing your SEO.

You don't have to read them.
Page Level and Technical SEO Audit
Keyword in Title Tag
Title Tag Starts with Keyword
Site has Keyword in Meta Description Tag
Keyword Appears in H1 Tag
TF-IDFto determine
Content length, recency, update frequency, usefulness
Table of Contents
Keyword Density
Latent Semantic Indexing Keywords in text (LSI)
Website Covers Topic In-Depth
Website Loading Speed via HTML or HTML errors
Entity Match
Rel=Canonical version of your site
Image Optimization
Schema or rich text
Depth of pages on your site
Historical Updates
Keyword Prominence score
Keyword in H2, H3 Tags
Outbound Link Quality and theme
Grammar and Spelling
Syndicated Content
Mobile Usability
"Hidden" text on Mobile
Helpful "Supplementary information"
Content Hidden Behind Tabs
Number of Outbound Links
Multimedia
Number of Internal Links Pointing to website
Quality of Internal Links Pointing to Pag
Internal Broken Links
External Broken Links
Internal and external links
Reading Level
Affiliate Links
HTML errors/W3C validation
Domain Authority
Page's PageRank
URL Length
URL Path
Human Editors
Category
WordPress Tags
Keyword in URL
URL String
References and Sources
Bullets and Numbered Lists
Priority of Page in Sitemap
Too Many Outbound Links
UX Signals From Other Keywords Page Ranks For
Page Age
Page speed
Parked Domains
Duplicate content
Internal Linking
Provides Value and Unique Insights
Contact Us Page
Web pages Trust/TrustRank score
Website Architecture
Website Updates
Presence of Sitemap
Uptime score
Server Location
SSL Certificate
Terms of Service and Privacy Pages
Duplicate Meta Information
Breadcrumb Navigation
YouTube
Website Usability
Use of Google Analytics and Search Console
User reviews/Site reputation
Mobile and Desktop Site Speed
Core Web Vitals is now a ranking factor
User Experience (UX)
Provides Value and Unique Insights
Contact Us Page
Web pages Trust/TrustRank score
Website Architecture
Website Updates
Presence of Sitemap
Uptime score
Server Location
SSL Certificate
Terms of Service and Privacy Pages
Duplicate Meta Information
Breadcrumb Navigation
YouTube
Website Usability
Use of Google Analytics and Search Console
User reviews/Site reputation
RankBrain
Organic Click-Through Rate
Organic CTR for All Keywords
Bounce Rate
Direct Traffic
Repeat Traffic
Pogo sticking
Blocked
Chrome Bookmarks
Number of Comments
Dwell Time
Google Specific Algorithm
Query Deserves Freshness
Query Deserves Diversity
User Browsing History
User Search History
Featured Snippets
Geo-Targeting
Safe Search
"YMYL" Keywords
DMCA Complaints
Transactional Searches
Local Searches
Top Stories box
Big Brand Preference
Shopping Results
Image Results
Easter Egg Results
Single Results for Brands
Payday Loans Update
Brand Name Anchor Text
Branded Searches
Brand + Keyword Searches
Website Has Facebook Page and Likes
The website has Twitter Profile with Followers
Official Linkedin Company Page
Known Authorship
The legitimacy of Social Media Accounts
Brand Mentions on Top Stories
Unlinked Brand Mentions
Brick and Mortar Location
Panda Penalty
Links to Bad Neighborhoods
Redirects
Popups or "Distracting Ads"
Interstitial Popups
Over-Optimization
Gibberish Content
Ads Above the Fold
Hiding Affiliate Links
Affiliate website links
Autogenerated Content
Excess PageRank Sculpting
IP Address Flagged as Spam
Meta Tag Spamming
Hacked website
Unnatural Influx of Links
Penguin Penalty
Link Profile with High % of Low Quality
Links From Unrelated websites
Unnatural Links Warning
Low-Quality Directory Links
Widget Links
Links from the Same Class C IP
"Poison" Anchor Text
Unnatural or temporary Link Spike
Links From Articles and Press Releases
Manual Actions
Selling Links
Disavow Tool
Reconsideration Request
GMB page
Reviews
On-page SEO
Links
Behavioral
Citations
Personalization