Content Marketing Strategy
It is important to develop a content marketing strategy for your business. 
A common misconception is that if your website looks great then you are set up for success. But a lot of people overlook the fact that while a great design may draw people in, it is the content that will convince them to buy your products or services. 
Quality content marketing is not only good for helping potential customers pull the trigger and making a purchase, it also drives people to your site. 
By having content that is regularly updated, fresh, and unique, you will improve your organic ranking on search engines such as Google. 
In fact, most search engines have made content a key factor when determining a website's ranking.
Review your content marketing efforts and the results by doing a content audit. Find out what you can do differently this year and set new goals to achieve. 
Structured Content - Easy to Navigate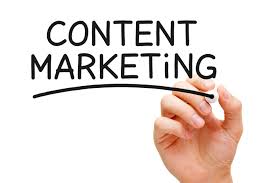 Effective content is much like a balancing act. Have too much and people will get bored and move on. Not enough and visitors will be dissatisfied and go somewhere else to find out more details with no guarantee they will come back to you. 
But just having great content within your site is not enough. It needs to be structured in a way that makes sense and is easy to navigate. This is where a content marketing strategy comes in.
Most first time visitors to your site want to know what you are about within a minute or two, and easily find out more if they are interested. 
This requires clear landing page content that quickly describes who you are and what you do, with easy links to more details.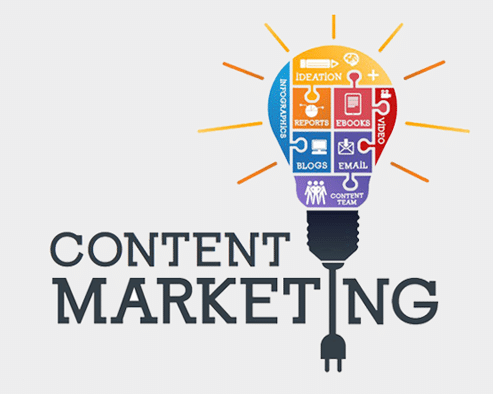 Draw in Prospects - Convert to Customers
Not only that, but from the first time a potential customer comes across your company, there has to be a clear strategy to get them into your sales funnel. 
Your content has to guide them so they can find what they need, make the purchase, and lead to the final step, leaving a positive review. 
This ensures the customer completes the experience feeling fulfilled and looking forward to returning.
To get to there, your content needs to be clear, informative and interesting at every stage of the process. 
A key part is making sure that a potential customer feels the urge to continue through well positioned calls to action. 
These prompt them to move to next step in a way that makes them feel comfortable and creates a desire to move forward.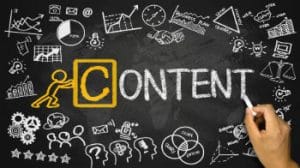 On & Off Site Content marketing Strategy
We create a content marketing strategy to cover a broad range of functions outside of just your website.
A well-thought-out plan needs to cover all aspects of your online presence, from PPC advertising to any other content that you provide to other third parties. 
This makes having a professionally designed and well-executed content strategy a crucial component to your success. 
By having an integrated content management strategy that covers all areas of your online presence, you can ensure that your company projects a consistent image and message.
What makes content great?
Great content is useful. Visitors to your site what to know what's in it for them. Make it credible, interesting, and engaging. 
It aligns with your business goals and your target audience. To serve the needs and questions of that audience. 
Unique Content – Bring a fresh perspective to the topic. Don't just repeat what everyone else is saying.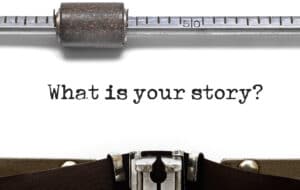 How to write successful content
Make a content calendar and a content marketing plan
Write a great headline.
Hook the readers with a great introduction.
Write for your target audience.
 Be engaging when creating content.
Write in a unique brand voice.
Provide information that your readers want. Make it relative to your target audience.
Use an outline. It helps make your article more clear.
Include actionable tips. Ensure readers learn something valuable.
Use trust factors to make your content appear well researched and authoritive.
Use Social Media and email marketing to promote your content.
Why choose Infront Webworks
At Infront we specialize in providing a comprehensive service that aligns all of your content so that it will drive your business forward. 
So get in touch with us today to discuss how we can help you create a content management strategy to maximize the potential of your business.
Without a content strategy, failure or success is simply a matter of luck. 
Don't have time to write content for your website, blog posts, or need to create content for social media? Call us, we can help you with your content marketing strategies today!