The hotel business is a competitive niche for SEO. We have effectively led dozens of strategic search engine optimization campaigns for hotels large and small. Below are some featured case studies that Infront Webworks have been active in. We strive to deliver the best SEO services through trust, transparency and results. 
Hospitality and Hotel SEO Case Studies
Hotel and Casino Case Study
The client is a Colorado hotel and casino that was looking to increase hotel and gaming visits via both from a local and national level.
SEO for this Bed and Breakfast Hotel was instrumental in their bottom line and bookings. SEO for small hotels can compete with a highly targeted plan in tourism.
Hotel and Marina SEO Case Study
This Florida hotspot includes many tourist attractions and of course, competition. The goal was to provide extra visibility across the web for fishing tourists who might be seeking accommodations for a full-service resort.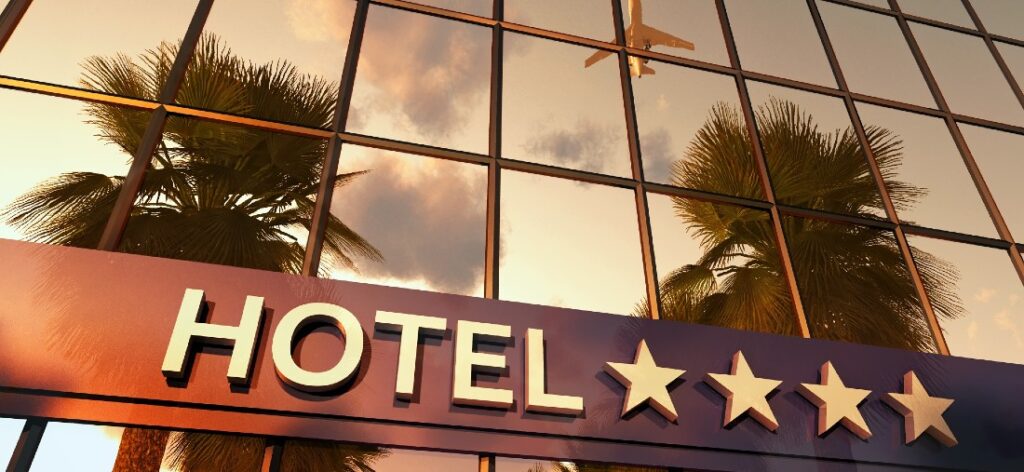 Claim your Google My Business and optimize it. Make sure the directions to your location are correct. Include new updated photos of the location highlighting what makes you stand out above the competition. Work on getting positive reviews. 
Optimize your site for SEO. Including meta titles and descriptions. Then include optimized H1 – H6 title tags.  Include alt tags with your photos. Name your photos what they are pictures of. Include keywords when applicable.
Choose long-tail keywords to target. People speak into their devices for search. So by using long-tail keywords, you are better optimized for voice search. 
Make sure you do interlinking between the pages. Use keywords in the linking text. 
If you don't have one already, create a blog on your site. Keep the content updated and fresh. Create topics about broader general interest topics. Consider topics about local attractions and events, the best restaurants and bars in the area, local seasonal activities, shopping areas, renovations to the hotel, or new features. It can also help to tell people how long it takes to get to local attractions and destinations. Especially if they are within walking distance. 
Provide extended information or local information about your area. Why should they choose your location vs a hotel 30 miles away? 
Ask your staff about common questions that people ask when they call to book or when they arrive. Put together a Frequently Asked Questions page. 
Pay attention to your NAP or Name Address Phone Number.  This should be identical on your website, in your Google My Business, and on other directories and business listings.  Something as simple as saying St. on some listings and Street spelled out on others can hurt your NAP and your SEO rankings.