In today's market, customers make decisions about your business before they even speak to you. And many times, their decisions to purchase are based on their online experience – specifically the appearance, usability, and accessibility of your website. 
There are a number of responsibilities associated with maintaining and or building a website. Infront Webworks is an award-winning web design company with expertise in managing, maintaining, supporting, planning, and building websites. Our web design services will help you outperform the competition.
Responsive Website Design
Your website needs to have a responsive web design so that it works on all devices. Also when changing your website design you need to include digital marketing services. 
There are many items involved when redesigning your website and if they aren't taken care of your rankings may drop. Search engine optimization or SEO can help fix those issues.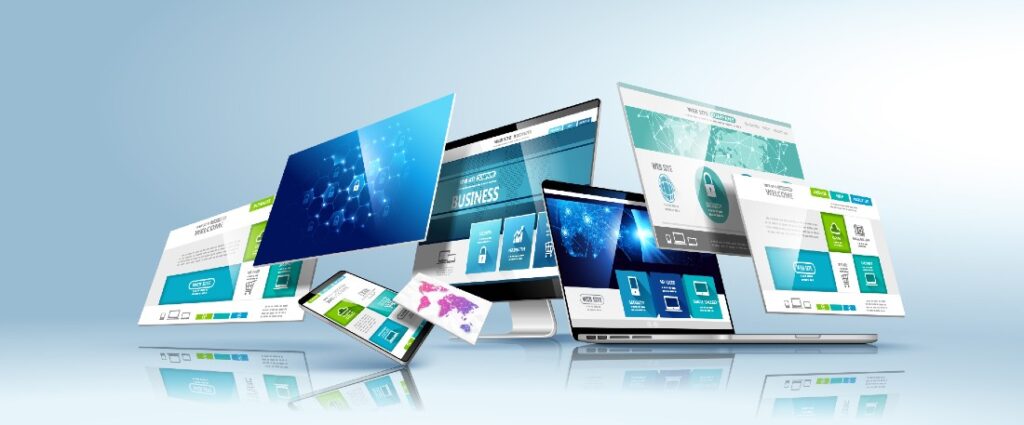 Website Design Services List:
Website Planning Services
Website planning is an important part of the website development or upgrading process. Some of the key considerations as you start the planning process of the project:
Your website's sitemap will define the structure of your website's navigation, how many pages will be on your website, how users find the information they are looking for (also called "user experience or UX"), and what copy and content will be on your website. 
Having built thousands of websites, we are happy to consult with you if this is something you will need assistance with.
The content strategy can be as simple as, considering how you want to position your companies brand, what information (the intent) consumers or clients will be looking for when they visit the pages on your website, and what is your goal for each page of your website. 
Content strategies can go much deeper, into buyer personas, buyers' journey, brand positioning,  and other key factors but at a minimum should consider the previously outlined items. 
Our website development and digital marketing team can assist with any aspect of this process.
Content Management System or custom coded
Content management systems or a CMS (as they are commonly referred to as) are selected by a number of factors:
 A team's familiarity using a previous CMS
The level of editing a client wants to do without a website developer
 The customization demands of your website
The importance of search engine placement
 Programming language preferences if any
There are many other reasons why companies prefer different CMS's or opt for a custom-coded website. 
No matter what you choose our website development team can design websites in most CMS's or can build a custom solution for your business.
Timelines, Budget, and Schedules
Because timelines, schedules, and costs will factor in almost every aspect of planning, it is a good idea to do this as early in your planning as possible. Our web dev team can provide solutions to match just about any reasonable timeline and budget but knowing this early will help us determine the most robust solution that fits your project budget and timeline.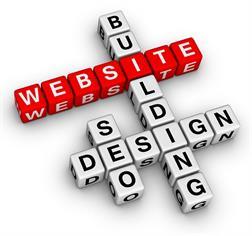 1. Website Design Services
Working with the project managers, web designers, and web developers at Infront Webworks you'll find we can work with clients who have a design created by their in-house web designers but need it developed or we can take your ideas from concept through design. Our web design team is second to none.
If you are unsure where to start with web design, we can help with the creative process during web design conception. Our web designer will work with you through the design process to develop a website that is perfect for you.
Our website design services team will account for brand continuity, user experience, and viewports for each aspect of website responsiveness (mobile devices, tablets, and desktops) and will deliver your responsive web design on time and on budget.
Learn more about our website design services options.
2. Website Development Services
The website development team at Infront has developed thousands of websites from basic small business websites to highly custom e-commerce, publishers, subscription-based services, business workflows online, major non-profit organizations, and everything in between. 
If you are looking for a web development services provider, we look forward to meeting with you.
Custom Web Design Services also include:
 Writing custom code that integrates into your website or CMS
 Fully custom-coded websites
Application and integration customization for your website
Support of many popular coding languages
Learn more about our website development projects.
Our Site design will perform well on all devices and screen sizes.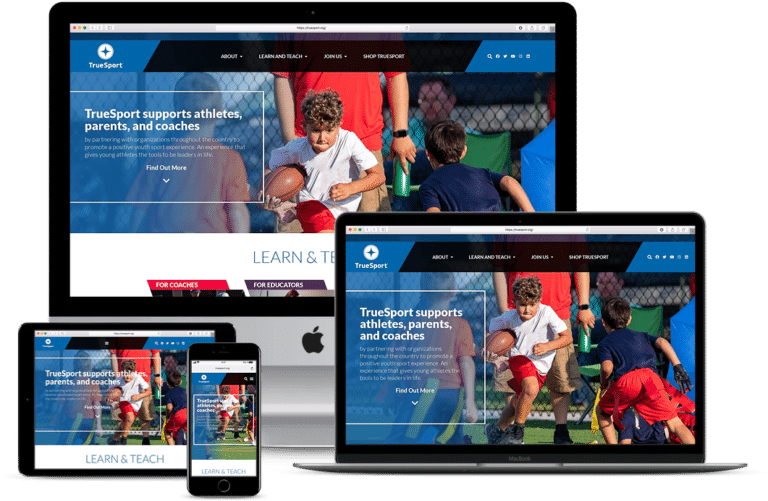 3. Website Maintenance Services
The benefits of a company website are many! Properly done a website will assist in reducing customer service calls, growing your company's brand, growing clients or sales, booking appointments, and much more. 
Most businesses understand the importance of managing and maintaining their website, their problem can become finding the time to do it. Our web and support services departments can assist you with every aspect of your website tasks as a one-time or ongoing service.
Custom website content, photo, and copy edits
Plugin or website vulnerability fixes (preventing hacks and spam)
Compliance implementation or updating (HIPPA, ADA, WCAG, etc.)
Web design or development upgrades
Speed and load time compliance
Training or website support
With our expert staff, tried and true workflows, and professional communication, you can be assured your business's website presence will be in very capable hands.
4. Website Management Services
As a full-service digital agency, our various departments offer virtually every aspect of ongoing web design  tasks in monthly programs that keep you in the loop, while eliminating the day to day time demands for your business.
Website programs are monthly, typically based on hours needed, and can be set up based on projected service demands, and web pages so they are easy to budget and very cost-effective. 
Service hours in the program can roll over so you don't pay for hours unused in a month. If we are managing multiple services, you can utilize hours from one service if needed in another for the month.
In addition to web services (outlined above) our team can also coordinate with the social media, digital marketing, and SEO departments, so all of your website design services are with one vendor, making them easy to manage, cost-effective, and very efficient.


Award-Winning Website Development
For more than 20 years our team of award-winning web development and web design experts collaborate across specialties to produce powerful results for your business. 
With Infront, you will work with highly innovative staff, including designers, programmers, database engineers, cloud engineers, production managers, marketing SEO experts, and customer support specialists.
All of our processes, experience, and skills combine to deliver a visually compelling, functionality-rich experience for your customers. Your business will also benefit from a set of professional, reliable tools supported by a team of world-class website experts.
Many of our clients have found that our web design services have led to increased sales and revenue.
The Website Agency advantage
When sourcing a website company to work on your site, many companies learn the hard way that managing different vendors for different services, can be a nightmare. 
You'll have multiple contacts, and multiple vendors to pay, when services cross over, you may have to help coordinate that workflow, and when you include design, development, maintenance, content edits, creative design, search engine placement, social media, search engine marketing, and a variety of other vendors that may be required, you could be dealing with more than 10 vendors for a single website.
With full agency access, you can combine custom web design services along with a digital marketing strategy. We can develop an SEO strategy and add social media marketing into your package and help you show up in search engines, raise your search rankings in search results, improve your brand image, increase site visitors and web traffic.
Infront Webworks makes this a simple process with 1 vendor and 1 primary point of contact. Each department is aware of the work other departments are doing. Costs can be consolidated and discounted based on the number of services under our umbrella and communication is efficient and effective.
Partner with Infront Webworks to maximize every aspect of your website's ability.
Looking for website examples?
Our web design agency offers professional web design services at affordable rates.
Additional web design service:
Online Store
Ecommerce Website
Branding Solutions
Content Management System CMS
Custom websites or web site designs
Database Integration
Domain Name purchasing
Graphic Design
Mobile Friendly Design
Responsive Design
Search Engine Optimization SEO
SSL Certificate
Web Hosting Services
Improve business identity
Custom Design Elements
Website Copywriting
Why do I need Web Design Services?
You need web design services for the following reasons:
Increase your conversion rates.
Improve the user experience or UX.
Improve your competitive edge.
Increase Ranking Results
Improved digital marketing strategy
Grow your business
Web Design Services make you stand out from the competition
Anyone can create a website – You want your web design to reflect an excellent brand.
Make the right impression on potential clients and customers.
With a mobile-friendly site, more website visitors, better customer experience, and improved sales. 
Wondering why your competition is doing better?
Your website needs to be secure. Google gives a ranking boost to sites that are secure.
The website needs to be mobile-friendly. Google ranks mobile-friendly sites higher in the search ranking results. 
Your website needs to be visible. You may have a beautiful website, but if no one sees it does it matter?
The website needs to be fast. With Google's new Web Core Vitals, site speed, and performance are becoming more and more important.
Your website needs to offer a great user experience. If they have trouble with a form or can't read the text or can't find what they want easily, they will leave.
Infront Webworks ® All Rights Reserved