Whether Your Site is New or Has Been Online for Years, Our SEO Tools Service Will Help You Minimize Your Effort and Run Your SEO Diagnostics Automatically. We offer managed or DIY SERVICES.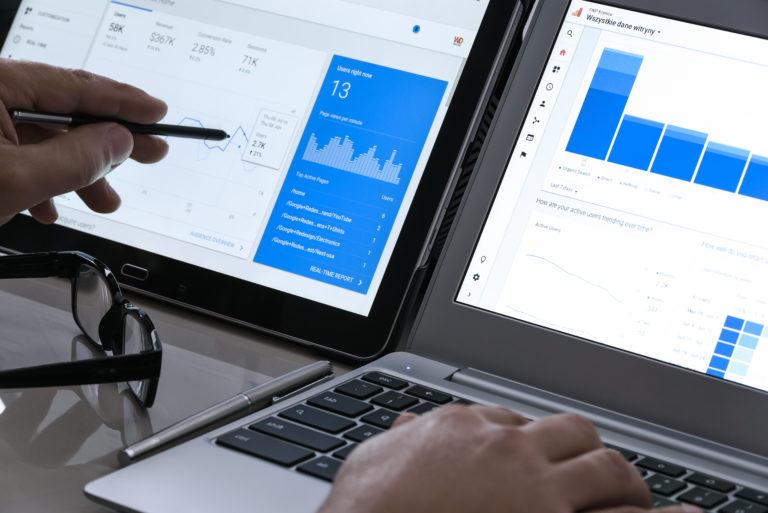 The Infront Online SEO Tools Program offers full online access to our SEO Team's powerful SEO tools and tracking. You'll get your own personal Infront marketing specialists to consult and guide you through creating the perfect organic search optimization and marketing plan to get your website ranked higher in search results. This service includes up to one hour a month of advice, support and/or hands-on search engine optimization from one of our Google certified marketing consultants.
The SEO Tools Program includes expert SEO consultation & access to a robust SEO online tool kit that includes the following:
Get a detailed report about technical errors such as broken links and anchors, server issues, etc. Technical issues such as these can negatively affect your search engine rankings; get advice on how to fix SEO problems immediately. Check your site for embarrassing usability issues such as inaccessible pages, missing images, slow pages, etc. Small usability issues are likely costing you potential clients; get easy-to-follow tips on how to solve these issues.
Analyze all pages of your site & produce a detailed report
Site usability checks
Easy-to-follow tips on how to fix errors & issues
Automated scans
Get unlimited keyword and phrase suggestions related to your business, analyze their effectiveness and build your keyword list. See which keywords your competitors are using and add the most effective ones to your keyword list.
Unlimited keyword suggestions
Competitor keyword data
Integration with Google Search Console
Keyword tags
Localized keyword data
Integration with SEO auditor
Keyword research roadmap
Be informed when your most important keywords (including competitor names) are mentioned on discussion forums, blogs, microblogs, social networks, bookmarks and other sites with communication functions. Track your social media ROI. Monitor how often your content is shared, liked or commented on through Facebook, Twitter and Google+. Analyze your competitors' social activities and set realistic benchmarks for your brand. Learn which social media channels are driving the most traffic and what drives the most conversions, so you can optimize your promotional efforts.
Industry trends
Social media engagement
Social traffic
Reputation monitoring
Competitor social media popularity
Optimize your website structure and improve internal linking to establish your site's theme for search engines to understand it easily. Analyze the current authority of each page of your website and improve it by proper internal linking. Discover relevant pages outside of your own website, with high authority and then place a link on them to your landing pages to improve visibility. Get rid of toxic links that could be attracting Google's attention and secure your rankings. Analyze your backlink profile quality to be sure your link building strategy is successfully working for you. Investigate who links to you and disavow toxic links.
Find all potentially harmful links
Report selected links to Google
Review all toxic links carefully
Keep your backlink profile clean
Link juice passed
Link text analysis
Blocked pages list
Link opportunities
Check your website rankings on a regularly scheduled basis (daily, weekly, monthly or quarterly) across 370+ global and local search engines. Local Rank Tracker provides accurate website ranking data localized to your area. Track ALL rankings, including organic search results, ads and vertical listings (News, Videos, Images, Maps and more). Now that mobile search has gained more than 50% of the search market, be sure to track your website rankings on mobile devices as well.
Check keyword rankings on 370+ search engines
Mobile rankings vs. desktop search results
Automated rank checks scheduling
Email alerts about rank changes
Competitor ranking analysis
Dedicated YouTube rank checker
Local rank tracker
Organic search results, ads & vertical rankings
Properly optimized web pages get higher rankings and, thus, more targeted visitors. With the Web CEO SEO guides you will learn how to promote your web pages on your own and improve conversion rate. The DIY SEO Checklist provides up-to-date advice on how to promote your business online without hiring an outside firm. Explore all stages of the online promotional process starting with keyword research, on-page optimization, content promotion, link building and online reputation management.
Keyword Research Checklist
Content Submission Checklist
Blogging Checklist
Paid Advertising Checklist
Search Engine Optimization Checklist
Link Building Checklist
Social Networking Checklist
Our SEO Tools programs start at only $150 monthly and are a great way to stay on top of your website SEO progress, even if you have an in-house team to do the work. The program comes with one hour of SEO consultation with our team monthly that can also be used for an hour of our staff working on your account.
Looking for a bit more assistance? Check out our Fully Managed SEO or Small Business SEO programs