BUSINESS Domain registration
Domain registration
Your domain name serves to make your business recognizable and easy to remember. It establishes your business on the Web in a unique way so that people remember you and come back to you for your products and services. Infront offers domain names with many different extensions and support at competitive prices. We can provide your business with the domain name you need to get started on the right track. Contact us for our domain plans & pricing.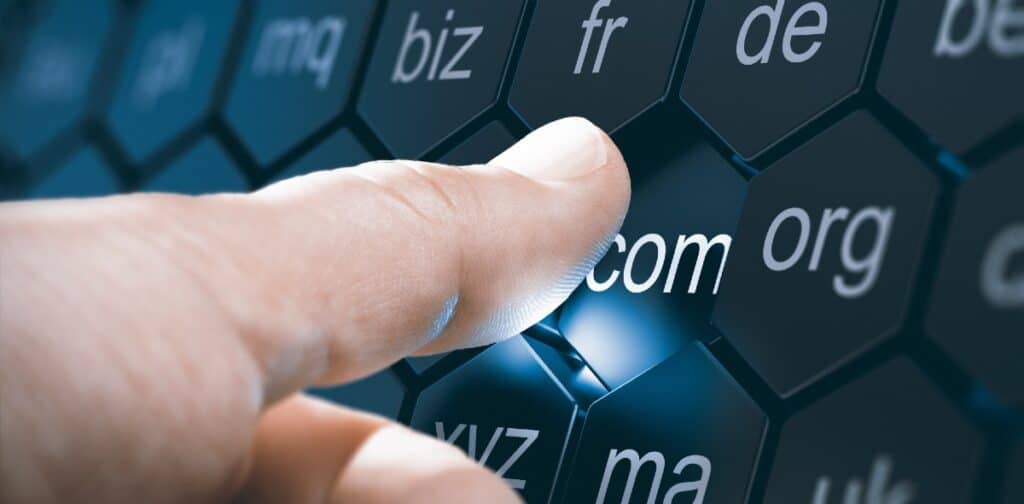 Do you want to see if a domain name is available? We typically use Godaddy for a simple domain name search. There are many different domain extensions like .co, .net, .shop, .org, .live, for your web address, but we suggest going with the regular .com unless you are a school that would then use .edu.
Do you need help finding a domain name? We would be happy to advise you.
Is there a limit on how long or short the domain can be? 
How to choose the right domain name.
Info on how to choose the right domain name.
Choose something that is easy to spell and type.
Keep it short.
Use your most important keyword.
Include your area, like Colorado Springs Lawn Care.
Avoid hyphens and numbers.
Make it memorable.
Do some research.
We can help you find the right domain registrar for domain name registration.