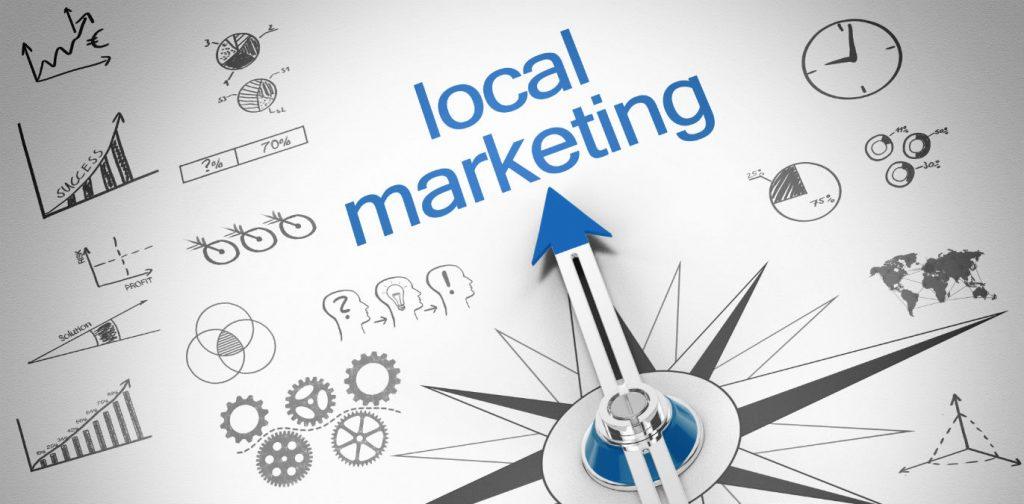 Become the Leader in the Colorado Springs Market With SEO Services That Deliver
Results matter. We have ranked hundreds of Colorado Springs SEO business clients at position #1 for their  competitive terms and key phrases. Will you be next?
How We Help Businesses Get Found
Search engine optimization (SEO) is more important than ever in today's competitive market. That's why it is critical to find the right digital partner. Infront Webworks is a trusted Google partner and an award-winning SEO company.
With over 20 years of experience, our full-service agency will help you pioneer new ways to attract online customers. And drive web traffic to your business.
Digital Marketing Strategies From an Award Winning SEO Company in Colorado Springs.
Our team of award-winning Colorado Springs SEO experts collaborate across digital marketing specialties. To produce powerful results for your business. Our digital marketing strategies are simple…
Make sure customers can find your business quickly
When and where they need you.
We deliver cost-effective solutions for:
generating new leads
boosting online traffic
improving search engine rankings and placement for keywords.
National SEO and Local SEO
#1 SEO Agency in Colorado springs, Top 10 Global - Clutch & TopAgency
When you're working with an SEO company, you need a team, consultant or agency that can easily assess, strategize, implement, and report results fast and effectively. Experience, history and the ability for an SEO to see around potential corners are the biggest factors and indicators of potential success.
We Are a Full Service Digital Marketing Agency
Strengthen your company's brand and online visibility. Through a Colorado Springs SEO agency that specializes in Search Engine Optimization or SEO marketing, Digital Advertising, Social Media Management, and Web Development. 
Infront Webworks is a trusted leader in strategic based digital marketing services. That can help catapult your rankings, build trust online, and grow your business.
When Considering SEO, Consider the Program and the Team
When you hire Infront Webworks for SEO, you are hiring our team's knowledge, experience and establishing trust.
Knowledge – Every specialist stays up-to-date with the latest search engine changes. And works to identify areas of opportunities or weaknesses and optimize to that degree
Experience – We only employ SEO specialists with at least 6 years of agency level experience. Some of our award winning specialists have 20-plus years under their belts.
Trust – We want to ensure proper communication at all times. We have 24/7 dashboard so you can track your progress and offer monthly meetings covering all aspects of your Colorado Springs SEO.
Colorado Springs' Best SEO Company
The best SEO's and top colorado springs SEO teams have optimized a vast amount of websites. They have  a wide range of  maturity and have placed hundreds if not thousands of keywords on the first page of search engine results pages. 
They make a career out of advanced SEO strategies. And keep up with search algorithm changes.  Implementing new SEO best practices. And, because the diversity in client's websites they manage, they understand local SEO, organic SEO, Google My Business and can assess and strategize the absolute most effective way for your website to achieve the quickest return on investment.
Infront Webworks SEO Process
Infront Webwork's SEO programs are predicated more on hours per month and desired amount of pages optimized because our expert team handles every aspect of your website's SEO. 
Once Key Performance Indicators are established our team implements a marketing strategy. And the SEO elements that will most affect those KPI's and your return on investment. This way, you get the fastest results, you are not paying for a package that may consist of many services you don't need and may leave out many you do need.
The Best SEO Company is Only as Good as its Team
We only hire high quality Senior Level SEO experts with a minimum of 6 years' agency level experience. No interns will be working on your SEO. We do not outsource any of our SEO client's projects, because we have experts that are in-house. So we don't have to charge extra for advanced level SEO, it is included in your program.
Our team is transparent. And we have online dashboards available to clients to gauge progress and track work between monthly meetings if they choose to do so.
Businesses are in the business of making money. And effective long term businesses create a win/win scenario. So that they make money and build relationships but also provide value and profit for their clients and customers. Our expert Colorado Springs SEO Agency understands and embraces that model!
CALL OR CONTACT US TODAY SO WE CAN ANALYZE YOUR WEBSITE AND PROVIDE YOU WITH A QUOTE.
More Expert SEO Services Including: