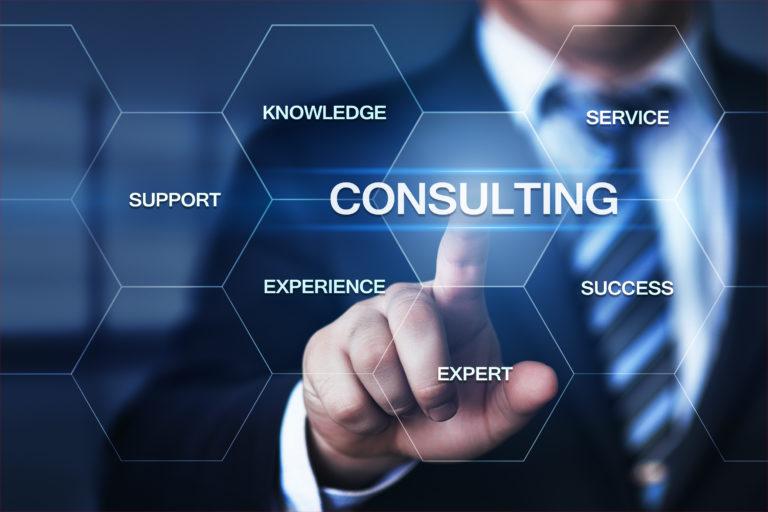 The Infront Webworks SEO consulting team offers a wide range of seo consultancy services. Infront has been in businesses for over 20 years. The Agencies Digital Team is A+ rated with the Better Business Bureau, LSA Certified, Google Certified Partner, Google Trusted Verifier, have over 100 5 star ratings with Google, awarded both locally and nationally for SEO and Digital Marketing, ranked #1 Denver SEO agency and top 10 in the U.S. by multiple accredited 3rd party Agency ranking services including TopAgency and Clutch.
When hiring an expert SEO Consultant, experience is one of the primary factors that dictate success and results. SEO is ever changing and SEO's learn from every search algorithm change, every possible scenario they run in to and from every keyword they achieve number 1 placement for. When you're working with an SEO, you need a consulting team, that can easily assess, strategize, implement (or train), and report results fast and effectively. Experience, history and the ability for an SEO to see around potential corners are the biggest factors and indicators of success.
Infront's Consulting Team
Infront Webworks has a rigorous process of selection for SEO team members that includes resume screening and reference checks confirming years of agency level SEO experience, an initial SEO manager interview, a comprehensive SEO test, a final interview with the Marketing & SEO Director and CEO to assess team compatibility and fit.
Currently the Infront Webworks team consists of expert SEO's with collective experience of over 112 years of digital marketing, and SEO experience. They have attended some of the finest schools in the country including MIT, Stanford, Purdue, UCCS, Regis and have varying degree's including multiple marketing degrees, digital marketing, an MBA, and more. Collective certifications for team members number over 65 including Google Analytics, Google Partner Specialist Challenge, Google Display Advertising, Google Mobile Advertising, Google Search Advertising, Google Shopping Advertising, Google Video Advertising, Yext Certified Professional, Tackling the Challenges of Big Data (MIT) Technology Entrepreneurship, HTML5 with Java Script & CSS3 Specialist, Advanced Social Media, and Hubspot Inbound Certification.
Through the course of their careers, in virtually every type of business imaginable, the team has placed close to a thousand websites on the first page of google including literally tens of thousands of top keyword rankings in Google, Yahoo, Bing.
Press on the team includes a 6 page article in Entrepreneur magazine, N.Y Times, L.A. Times, Colorado Springs Business Journal, Colorado Springs Gazette, Mobile Marketing Association Newsletter, Colorado Biz Magazine, SEMRush case study, 2017 Expert Predications for the Local Ecosystem by the Local Search Association, Southside Business Journal, and The Importance of Mining Datasets by Marketing in the 21st Century.
Infront webworks offers a complete range of SEO Consulting services, that can accommodate individual consulting, team consulting, web developer SEO training, and even SEO Agency management level and team consulting. Consulting rates vary by service from $85 to $600 hourly depending on service. If you don't see services listed below please call to discuss other options.
Agency Management Training
Content Strategy Consulting
Inbound Marketing Consulting
SEO Auditing
SEO Strategy
SEO Training
Website Redesign Planning
Website Relaunch Planning
Whitelabel SEO
Wholesale SEO
SEO Specializations Available for Consultations and Training
Our SEO Consulting services extend to literally every aspect of SEO. Below is a detailed breakdown of the SEO process that will assist you in identifying where you need assistance. For companies interested in ongoing SEO work and consulting, our most cost-effective solution may be a Fully Managed SEO Package.
Adwords (Google) Management
A/B Testing, ad extension implementation, advanced keyword analysis and implementation, campaign targeting, conversion tracking, dedicated Google Adwords certified specialist, existing account audit, Google Analytics and adwords configuration and set up, Google click to call set up, Google My Business and Adwords linking, monthly reporting dashboard, Quality score optimization- ad copy and landing page creation, Retargeting set up (banner ads not included), script installations as needed, weekly campaign analysis and optimization, keyword and conversion optimization
Analysis/Monitoring
Backlink analysis, Bing Webmaster Tools install, browser compatibility testing, competitive citation analysis, competitor keyword research, Google Analytics install, Google goal and funnel tracking configuration and set up, Google Tag Manager install (if determine applicable), Infront real time ranking and KPI reporting, keyword analysis and recommendations, keyword baseline reports, keyword mapping and blueprint, malware, virus and link injections website audit, mobility compatibility testing, Search Console (webmaster Tools) Install, website deep crawl
Local SEO
54 mobile, local, GEO directory submission and management, branded map installation, citation submission and management, Google My Business Set up, Google My Business verification, local schema installation, monthly listing update to directory listings, NAP Set up, optimization and management, Yahoo, and Bing Map Installation
Offsite SEO
Conversion Tracking, goal tracking, Google branded page, Google manual action resolution management, heat map analysis, link building/Social bookmarking, search engine submissions, social signals, targeted directory submissions, toxic link disavow, video annotations, video optimization
Onsite SEO
301 Redirects, anchor text optimization, browser caching optimization, canonicalization strategy and implementation, content delivery Network CDN- Cloudflare, CSS minify, database caching, duplicate content assessment and resolution, error resolution (302,404, 500), H1-H2-content optimization, h-entr and h-atom creation and validation, image and text link "Title" optimization, image compression image optimization, interlinking, IP Canonicalization, Jscript compression, landing page creation and optimization, META Tag optimization, minor site content edits, mobile search optimization, monthly Press release distribution, Open graph assessment creation, and installation, page caching, product and category page optimization, redirect URL issues, trouble shooting and resolution, Robots.txt creation, and optimization, schema site analysis, creation and installation, semantic content strategy, site speed assessment, sitewide and subdomain optimization, social profile Schema, text/content optimization, Twitter card assessment, creation, and installation, video schema, W3 validation compliance and correction, XML Sitemap creation and installation.