WordPress Wesite Development by Experts
WordPress websites are one of the most common websites you will see on the internet today. Traditionally thought of as a blogging platform WordPress has developed over the years into a very powerful and popular website Content Management System (CMS). 
It offers a large variety of pre-packaged plugins so that your site can have more enhanced features like forms, calendars, image galleries, newsletters, eCommerce, SEO tools, and Google Analytics just to name a few.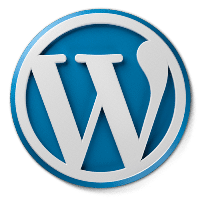 Infront Webworks has been developing, customizing, and hosting WordPress websites for over 10 years, so we have seen the good and the bad with WordPress over the years. 
Though WordPress brings a lot to the table in the way of features and third-party software support it is also known to become a target for hackers because most site owners and inexperienced developers do not evaluate or update the software and plugins over time causing them to get hacked.
We get calls weekly from people who are in this situation.  Fortunately, we can help them as we have the experience to triage these situations and limit the damage a hacked site can have on your site's SEO and search engine rankings. 
SEO damage from hackers is the most common and damaging to businesses.  When your site starts showing up with porn links or something in a foreign language you know you've been hacked. 
Have a WordPress site that's been hacked?
Infront can help un-hack your existing site or build a new WordPress site for you that is as safe and secure as any other CMS.
What is the Secret to Having a Stable Effective WordPress Website?
There are a number of factors we consider in a WordPress deployment but the two largest are themes and plugins evaluation. You want your site to look incredible and you want it to function well for you and your visitors. However, grabbing just any theme or bunch of WordPress plugins can be disastrous.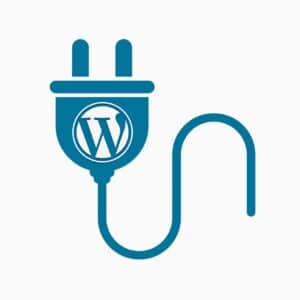 Be careful of FREE! Most free plugins and themes are in high distribution so if a hacker figures out a vulnerability they can exploit thousands of sites very quickly.
We generally only use plugins that we know were written by reputable companies and rarely purchase themes as we prefer to build our own. 
These two items alone will limit your exposure immensely. We also know that plugins need updating so we update our client sites for them monthly to ensure that security is at its highest and that upgrades don't break any of your plugins. 
People don't realize this but plugins do not all work with the latest version of WordPress; an update to WordPress could break other areas of your site. 
Having an experienced team like Infront Webworks designing, building and managing your WordPress website is a must if you want to ensure your site is secure and performing for you over time!
It is important to use the right theme or have one customized for you. Many themes, much like WP, are open source. But this can create problems.
There are several issues that can happen with themes.
They can block search engine crawlers.
They may have render-blocking resources that will affect site speed.
Too many plugins will also affect site speed.
They may have large CSS Files. Minifying CSS and other source code files can help site speed and Google's new Web Core Vitals Update. 
Crawlability with redirected links, broken internal links, canonical errors, XML sitemap, robots.txt, and URL structure.
Many Companies Use WordPress
It's a content management system that makes it easy to build a website.
It includes posts and pages. Posts are for the blog and pages are for your main service pages.  Some people are just looking for a website or blog when they use WordPress.  You can use it for building an online store or for recipe blog posts.
It is an open source software that is used to create amazing websites or apps. Infront also provides WordPress Hosting. 
Having Trouble Using WordPress?
If your company uses WordPress and you are having problems getting started, we are here to help. If you need training using WP, we can help.
People sometimes have trouble when they move away from the block editor and have to edit their pages on the front end. The content editor is more user-friendly, and anyone can learn to edit their site in this content management system.
Contact us today to help you get started.