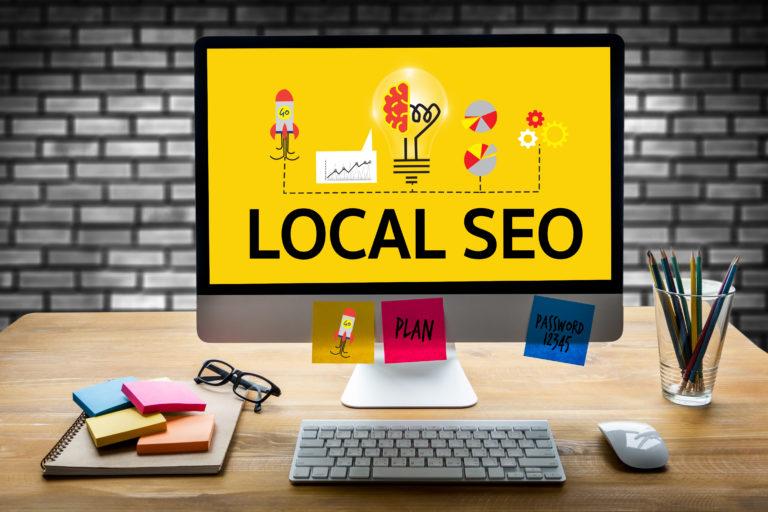 Local Search is widely known as "Google My Business and Bing Places" search rankings, but is actually much more than just those "pins" you see in search results. There is actually potential for you to have multiple listings on page 1 in search results. Infront Webwork's team of local SEO experts specialize in not only getting your company's "pin on the map" but also in the organic local geo results.
Some interesting facts about smartphone, tablet and desktop searches for local businesses:
61% of local searches result in a purchase
59% of consumers use Google every month to find a reputable, local business
50% of mobile users visit a store within a day after conducting a local search
34% of consumers on tablets or computers will go to a store within a day of conducting a local search
More than 60% of consumers have used location information in ads. They say it's important to have store address nd phone number in ads on computers/tablets, and directions and the call button in ads on smartphones
70% of smartphone users think a call button is important and 77% of tablet users think a call button is important
Local SEO Experts
The Infront Webworks team of SEO professionals is exactly that. In business for more than 20 years, Google Certified with over 65 Google certifications, 6 time Colorado Springs Business Journal Best in Business winner (most recently 2017), with an A+ Better Business Bureau, and over 100 Google reviews with a 4.9 out of 5 star rating, Infront's team treats clients professionally and delivers solid, tangible results. Infront Webwork SEO is the only Digital Marketing Agency in Colorado that is LSA Certified, ranked #1 in Denver SEO and top 10 in the nation for Digital Marketing Agencies (rated by independent 3rd party agency ranking services Clutch and Top Agency). When you work with the Infront's SEO team, you are working with an SEO team of seasoned professionals.
Real time reporting and monthly meetings
With Infront Webwork's Local Search Engine Optimization Programs, Infront provides a real-time dashboard that tracks your website's Key Performance Indicators (KPI's), granular level SEO metrics, and complete listings of all the websites we list and place you on. There is never a need to wait for your monthly meeting to find out exactly how things are going with your placement, but to keep you completely involved in the process, the SEO consultant meets with you monthly. Your SEO specialist will review work done and previous month's performance, the plan for SEO in the coming month, and any answer questions you may have.
Location Specific SEO Programs
Local SEO can offer nuances based on location and hiring local SEO experts that specialize in the region you are targeting can be beneficial. For region specific programs, please see links located below or click here for local SEO specialty programs.
Solid Local SEO results at very competitive rates
Although you can find less expensive SEO programs, we have extremely competitive rates for expert-level SEO from a team of veteran professionals, starting at $850 monthly.