DENVER SEO Agency - COLORADO'S LEADER IN SEO & DIGITAL MARKETING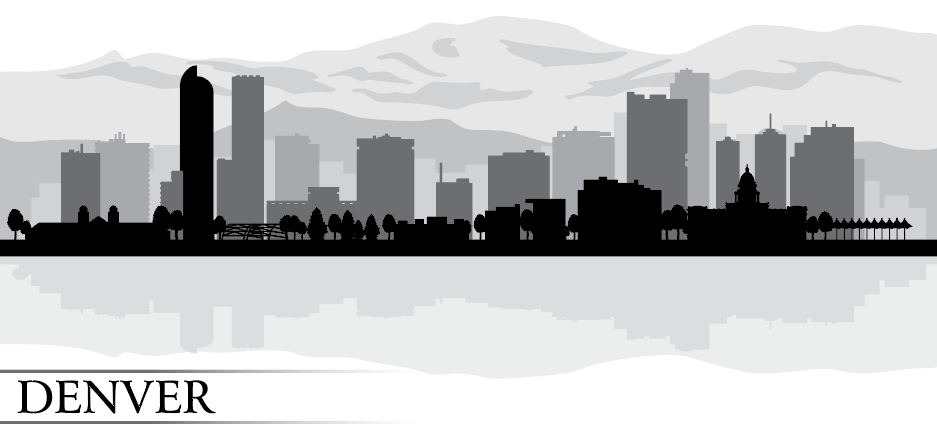 Infront Webworks Helps Denver Businesses Succeed
Infront Webworks is an award-winning, full-service digital marketing agency.  We specialize in Denver Colorado Search Engine Optimization (SEO), Google Ads, Social Media Management.
As a recognized digital marketing company, we strive for winning results. From small businesses up to enterprise-level companies. 
No matter the size of your company or the service that we provide, we treat each and every client with the same level of outstanding service. To help your business thrive on the internet and build an online presence.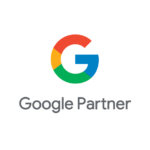 My website doesn't show up on the first page of Google
Google wants to provide those questions with the best possible answers when searching online. Is your website the best possible answer to your potential customer's questions? That's where our SEO team comes into play.
Do you want to know why your website doesn't appear on the first page of Google? Need more customers to walk through your doors? Receive a complimentary SEO audit for your website from our in-house marketing team.

Proven Denver SEO Strategies That Work
We tailor each individual client's Denver digital advertising campaign. Based on proper SEO strategies that have proven success.
There is no outsourcing, no interns, or cost-cutting corners. We perform all our work in-house by our team of digital marketing and SEO professionals. We also offer digital marketing services and web design.
When Search Results Matter Call On The Best SEO Denver Team

Jason Dean
Happy Client
"Infront Webworks has given our company amazing results. They have far exceeded our expectations and I wanted to thank them for their excellent work. We saw notable results quickly and they have continued to increase over the last year."​
Denver is a vibrant city filled with local businesses up to Fortune 500 companies. With so much competition, if you lack proper marketing and Search Engine Optimization (SEO)  you are losing customers to your competition in Denver, Co.

That is probably why you found us on the internet, searching for digital marketing agencies in Denver. Now, it's your turn. Let us help your business rank higher and get found…
That's where Infront Webworks comes in. We are a full-service Denver digital marketing agency.
But what makes Infront Webworks an industry leader in Denver SEO?
For starters…
Infront Webworks is a 100% in-house team comprised of leading SEO experts, website design professionals, and online marketing veterans
No year-long term contracts. We know you'll love our work and will want to stick around based on your results.
Experts in local marketing, website design, e-commerce SEO, and Enterprise level internet marketing for your company in Denver
Every SEO Specialist has at least 6 years of agency-level digital marketing experience
We have the case studies that show results and the skills to reproduce them with your website
Transparency is a big one. We want you to know what we are working on. We are an extension of your team and act accordingly from reporting to communication.
We focus on strategy first. This isn't "generic" timeline-focused SEO. Everything we do has a purpose and strategy to bring you the quickest path to ROI. We want your SEO to eventually pay for itself. Rank Higher, faster, and within your budget.
Custom SEO that is individualized for your company in Denver. Every website situation is unique and requires specifics that can lead to a high-ranking website in search results. This isn't old-fashioned "check the box off" SEO. This is pure strategy-derived digital marketing designed to give you the quickest path to your return on investment.
Infront Webworks - Your Denver, CO SEO Company​
As a marketing agency that specializes in SEO, Infront Webworks has delivered success consistently for over 20 years in the industry to our search engine optimization clients. 
We do this by only hiring expert SEO specialists that meet strict requirements in the industry, have a minimum of at least 6 years of experience in a digital marketing agency setting, and can prove demonstrable skills that will produce results. 
Our dedication to the art and science of ranking websites is due to our passion for seeing our clients succeed online. 
Finding a partner who can deliver real-world results is vital when looking for the best SEO company in Denver. 
We understand you want the best for your business, so we work with you to develop strategic SEO campaigns geared towards your specific key performance indicators and act to that end.
Why choose Infront Webworks?
Infront Webworks is ranked in the top 10 in the country by multiple independent agency rating services including TopAgency and Clutch. 
In Colorado over 20 years with an A+ rating by the Better Business Bureau, Infront maintains a 4.9 out of 5-star rating with over 150 Google reviews, the only Colorado Company LSA Certified, one of a few Google Certified Partners, Google Trusted Local Business Verifier, and winner of multiple National SEO Agency Awards.
The Denver SEO Company members are comprised of top experts with over 115 years of collective experience from around the country. Infront Webworks has a rigorous process of selection for SEO team members.
Collectively SEO team members have over 65 trade certifications including Google, digital marketing, and related certifications including Google Analytics, Google Partner Specialist Challenge, Google Display Advertising, Google Mobile Advertising, Google Search Advertising, Google Shopping Advertising, Google Video Advertising, Yext Certified Professional, Tackling the Challenges of Big Data (MIT) Technology Entrepreneurship, HTML5 with JavaScript & CSS3 Specialist, Advanced Social Media, and Hubspot Inbound Certification.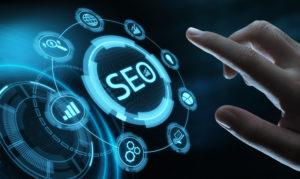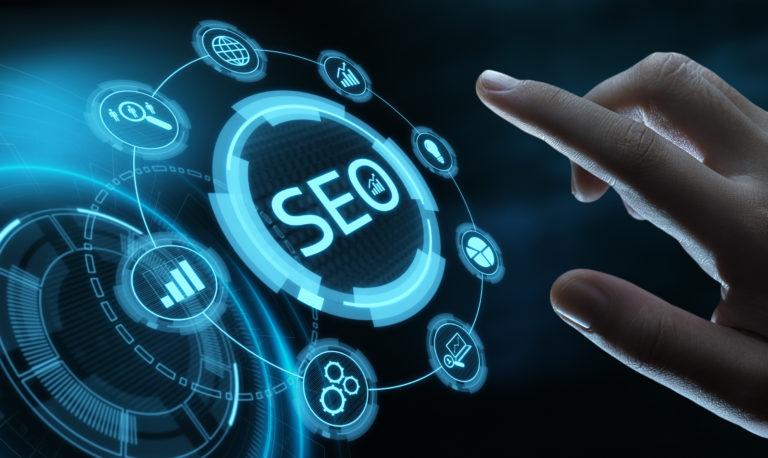 Colorado SEO or search engine optimization is one of the key factors that affect website rankings.  If your business isn't visible on Google, it's costing your company money. 
Without it, you are handing money to your competition, thus decreasing your ranking.
Websites need to be optimized to gain higher rankings in search engines like Google, Bing, and Yahoo. Higher rankings lead to content and product popularity online, which generates more revenue for your business.  
Optimization requires an educated professional or SEO agency who understands how the entire process works.  There are many benefits to hiring a Denver SEO expert to optimize your business and help you grow online.
Colorado Digital Marketing Services
Hiring a Denver SEO expert for digital advertising will give you back a considerable amount of time. It can be difficult to understand all of the algorithms that search engines like Google use to rank websites.  
Our experts in optimization will review your website and build a solution to achieve optimum results, so you don't have to.
Our professional team of SEO developers will go over your content and after careful keyword research, come up with a list of keywords that will work with your website content.  
Stand out from the competition
They will also look for other keywords used by your competition, and construct them to work specifically for your content. 
The results will be more appealing and make your site stand out from the competition.  This saves you time so you can focus on what matters most to you. 
One of the benefits of hiring our trusted Denver SEO experts is the consultations.  You will work closely with one of our experts who take the time to learn about your business and the audience or customers you are marketing to.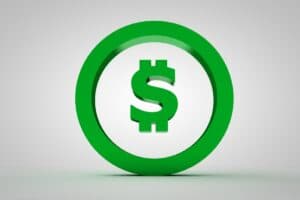 Profitable - Grow Your Business
By hiring a Denver digital marketing expert, you can achieve a greater return on investment (ROI). 
Many companies pay thousands of dollars for online advertising, hoping that someone clicks on a banner advertisement. But with SEO, you're reaching a targeted audience actively searching for you. 
Working with us is not about crossing your fingers and hoping someone might see your ad. Our SEO experts will know the best optimization solution for your website. 
Having your website optimized professionally will help your business stand out from the competition online, and it doesn't matter how big or small your company is.
Finding a Denver SEO EXpert
It's important to look at the background experience the SEO companies have and review some of the websites they've done. This gives you a clear indication of what kind of people will be handling your marketing project. 
Unfortunately, there are a number of people that dabble in SEO and don't have the actual background or experience necessary to rank your site, and can do more harm than good. 
Your website could be penalized for changes to your site that are done by someone that doesn't know what they are doing. See our Blog Post about everything you need to know before you buy SEO.
Local Search Results & Google Maps Optimzation
We're specialized in getting you into the local market. We'll bring you more local customers who are looking for your type of local business, and optimizing this is a vital piece of local SEO in Denver.
Infront Webworks Provides
Are you looking to hire an SEO Firm? Let us start the discussion and see if you would be a good fit. We have provided professional SEO services for over 30 years to thousands of satisfied clients. Will you be next?
We will help you develop your online presence with our digital marketing services that can include next-level organic search results. Choose Infront Webworks for your SEO company in Denver.