SEO For Your Small Business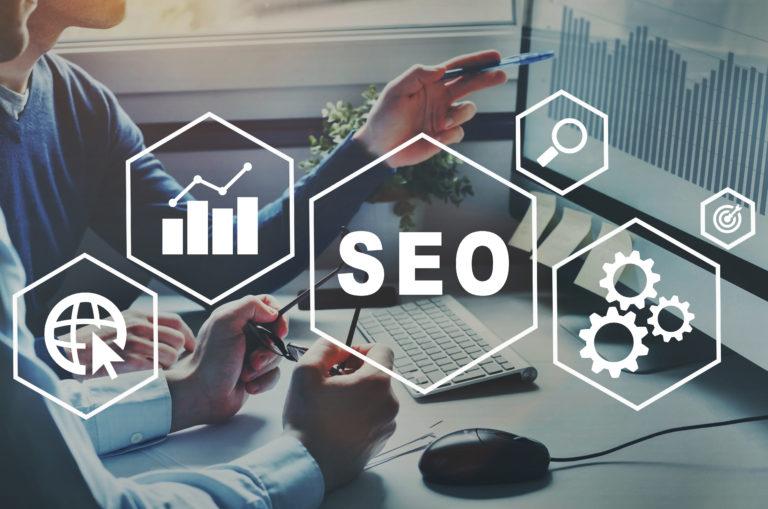 Infront Webwork's Small Business SEO Services Program offers virtually the same level of care as the fully managed SEO programs but with fewer monthly hours to work on your account. This is useful when you want experts eyes on your website, but don't necessarily need a fully managed package. More commonly, this program is designed for Fully Managed clients who have achieved the desired first-page placement and want to continue to fine-tune placement, conversion rates, and usability. For clients who have in-house website designers, and/or an SEO team that would benefit from consulting and/or advanced SEO training, this is another excellent option.
Small Business SEO programs include the following services:
Site-wide onsite optimization including keyword optimization, meta tags, schema, authorship, rich snippets, H1 optimization, canonical and 301 redirects when necessary, Google Analytics and Webmaster Tools setup and installation, content evaluation, crawler accessibility, user interface evaluation, social media integration, multi device compatibility recommendations, and multiple real time dashboards for SEO reporting.
SEO tools and dashboards to coordinate SEO with your team and/or to track results
Customized interface based on your website goals
Google Website Analytics
Keyword Rank Tracking
Keyword Rank Distribution (Amount of Top 10, Top 20, Top 30 Keywords)
On page error and SEO Audit information and tracking
Site Health Report and historical tracking
SEO Issues report and tracking
Backlink count and health of backlinks
Google Link popularity dashboard
Top text link tracker
Toxic backlink reporting
Backlink distribution reports
Sitemap and Robots txt validator
Traffic Generation Report
Customized client KPI (Key Performance Indicator) Tracking
24/7 access via secure login (No more waiting for a monthly reports)
Scheduled monthly meetings to keep you informed
Infront Webworks SEO strategy is "Strategize, Implement, and Analyze." Your customer service representative will schedule a meeting (at your location, in our conference room, or via teleconference) to review what happened the prior quarter and what we are planning for the coming quarter.
Ongoing Search engine algorithm adjustments
As many of you know, Google, Bing, and the other search engines are constantly updating their search engine algorithms. Infront's staff of SEO experts constantly monitors for algorithm updates and makes necessary updates to your website so you are positioned best to take advantage of search updates. With your monthly meetings and online SEO reporting dashboards, they make you aware of search engine updates and what was e done so your website is positioned best to take advantage of them. 
Solid tangible results based on your key performance indicators (KPI's)
Because each website has very specific goals based on website maturity, current search engine placement, business goals, website goals, and current status, our team of SEO service experts audits your website, performs a keyword portfolio, and sets KPI's to your business needs. No two clients have an identical strategy because no two websites are exactly the same. At Infront, we don't subscribe to "assembly line SEO" and we do only the work you need to ensure we get results as quickly as possible! Get your Free SEO Consultation Today!
Fully Managed SEO programs offer you the highest level of resources and expertise to get you listed on the first page of search! These programs start at $850 per month (depending on page count, market you are targeting, and if you are targeting national or local ranking) but please drop us an email or give us a call to determine the exact rates for your Fully Managed SEO Program Quote.
For a more robust and timely results, check out our Fully Managed SEO Service Program.
Want to do it yourself but don't understand how to get started? We can help! Check out our Managed SEO Tools Program.