LinkedIn Marketing - Social Networking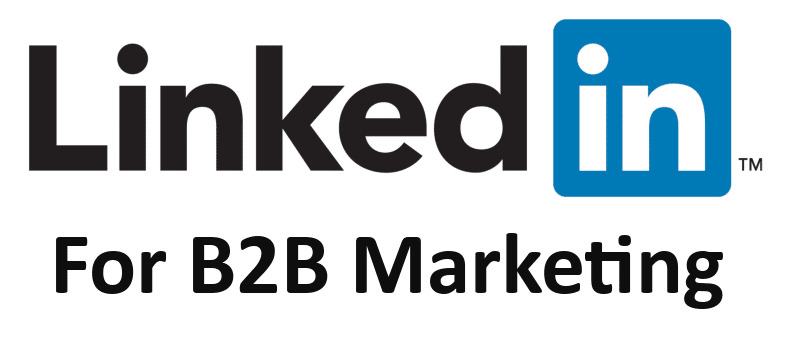 In the world of social media, the strongest link between people's social and professional lives is LinkedIn. LinkedIn is a business network that has over 450 million users, with over a hundred million of those active monthly users. Considering the makeup of its users, LinkedIn is an ideal platform for B2B marketing. In fact, it has proven to be one of the most effective platforms for product launches. This makes LinkedIn a key tool that should not be overlooked by any business, especially if you market products and services to other businesses.
Unlike other social media, LinkedIn is also very useful if you are looking to attract new talent as its user base offers a pool of diverse talent to choose from. However, what makes LinkedIn truly indispensible is the tremendous effect it can have on your company's Google rankings.
In the majority of cases, Google will put a link to your company's LinkedIn profile at the top of a search for your business. In addition, if your LinkedIn profile and company page are well optimized, it can further increase your Google organic ranking.
In determining your page's organic ranking, Google will always check for a LinkedIn page. This means that creating one will better position your business, as most well established companies have one. Getting your employees listed on LinkedIn also works well, as it is a factor that Google takes into about when ranking your site. This makes it very important to create a complete LinkedIn profile for your business that includes pages for you and your employees.
LinkedIn has an additional benefit, as it is often used by the media and can provide free exposure for your business. An overwhelming majority of journalists today use this platform and Google uses brand mentions on news sites when determining a company's organic ranking.
This makes LinkedIn the ideal social media network to expand your media presence as. It can also help you build a relationship with journalists and prompt them start following your page which they may potentially use in future stories.
Unlike other social networks such as Facebook and Twitter, where your ranking is mostly determined by shares of your posts, LinkedIn also offers long-form posting as a way to make a bigger impact. Long-form posts allow you to create relevant content which can generate a number of back-links that will drive more traffic to your website. Not only that, but the more quality content you have, the more will show up in search results. Google fully indexes LinkedIn's long-form posts, which means that your company may appear in less targeted searches, boosting the number of visitors to your site.  See Infront's LinkedIn business page.
At Infront Webworks, we know the importance of having well setup LinkedIn business and personal pages. Our experienced SEOs and SMOs are skilled in optimizing social media platforms for the best results. We will help organize your LinkedIn page so that it boosts your Google organic ranking and brings it to the attention of potential customers.