Home services SEO is important for many businesses from house painters to plumbers. Each niche has specific items to address in SEO. Case studies related to SEO are a good way to see if an SEO agency meets the grade when it comes to results for your online rankings.
Home Services SEO Case Studies
Landscaping SEO Case Study
Goal completions and external traffic helped this client gain significant increases with their SEO that spanned multiple cities.
Duct Cleaning Company SEO Case Study
This New Jersey SEO case study spanned multiple States and used a variety of search engine optimization techniques to succeed in online search.
Home Storage Company SEO Case Study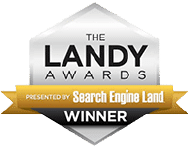 This was an award-winning case study we are particularly proud of. Garden of the Gods Self Storage is a family owned storage facility, looking for Colorado Springs SEO, that has been doing business for over a decade. Their self-storage units are top of the line with very affordable pricing. They also offer climate enhanced units, indoor and outdoor RV storage, boat storage and car storage. 
Carpet Cleaning SEO Case Study
Through the difficult time in 2020, the SEO efforts contributed to this company's website receiving significantly more organic traffic going to their site.  This resulted in a 300% increase in contact inquires.
When this client came to us his traffic had dropped significantly after a site redesign. This client is now ranking well not only for keywords that are important for them but also for variations of their important keywords.
Tree Trimmer Arborist SEO Case Study
Tree trimming services and Arborists also compete online using SEO and digital marketing. This case study involves local optimization, on page and off with geo-targeting to expand their search presence.
SEO For Custom Shed Builder
This custom shed manufacturer was looking to increase website sales and help them succeed in a competitive sector. Search engine optimization proved to be a successful tactic in increasing their bottom-line.