Search Engine Marketing sem EXPERTS
Expert PAY PER CLICK (PPC) thaT DELIVERS ROI
SEM or Search engine marketing is one of the most cost-effective ways to grow your business quickly in a competitive market. That is why it's important you work with a team that understands how PPC and other tools of optimization can effectively work together.
Infront Webworks is a trusted Google partner and award-winning SEM company. We have over 20 years of experience delivering clients Return On Investment (ROI). Our process is simple. Strategize, implement, analyze and report and repeat the process. Together, we will deliver world-class pay-per-click online marketing strategies. These strategies will increase qualified traffic and generate higher conversion rates.
SEM and SEO, What's the Difference?
The main difference between SEM vs. SEO is, SEM ads you pay the search engine company's like Google  Ads and Microsoft Ads (Bing) to been shown in the search engine results pages (SERP's) and the result of effective search engine optimization (SEO) is the "organic" listings that don't require payment to show up in search results.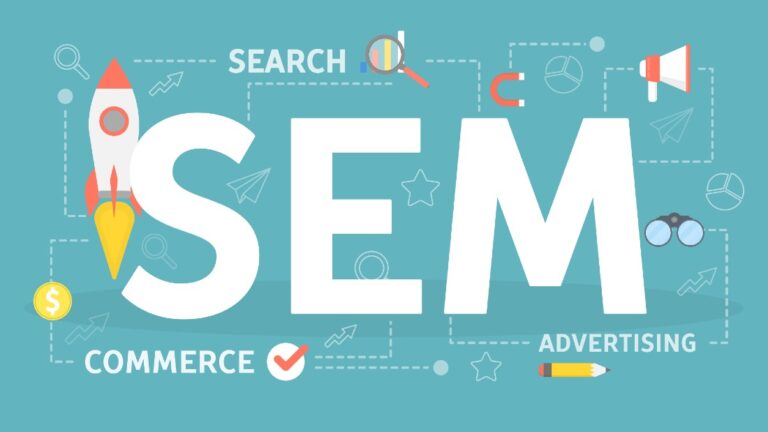 Some of the pros and cons of SEM:
 Search marketing can have your website placing on page one of Google within a couple of hours, where SEO is a long-term strategy that will take time to show up in search engines.
PPC Ads or Search marketing can be targeted to a degree that is nearly impossible with SEO. You can target by area, keyword, re-target people that have previously visited your website, and many more targeting factors.
In Paid Search Engine Marketing there are multiple formats from text, display, video, and more.
In both Google Ads and Microsoft Advertising (Bing), you can save your SEM campaigns. So if you run seasonal promotions, you can easily and quickly turn them on and off cyclically.
Search engine marketing is very effective and affordable if done correctly and focused on the sale or conversion.

Ultimately SEM is a great tool to reach shoppers, while they are on Google or Bing searching for your product or service. It offers unprecedented transparency in the reporting process, and done correctly will report on the exact return on your ad spend. A good blend of SEO and SEM will help your business grow.
Research – Conduct an audit, followed by keyword research, content strategy, and competitive analysis.
Strategy – Define comprehensive marketing strategy, measurable goals and produce a project plan.
Landing page & Campaign – Setup, collaborate with your team, revise website landing page copy using keywords from the research phase. Set up campaigns to test multiple pages with different ads and creatives to A/B test different ad types and combinations.
Optimization – Track performance and make needed adjustments to bids, ads, ad extensions, and landing pages. Adjust campaign to close poor performing ads, adjust ad groups with potential and increase higher performing ad exposure.
Analysis and Reporting – Provide regular reporting on key performance indicators and analysis of campaigns.
SEM Experts - Search Engine Marketing
When hiring a company to manage your search engine marketing services, experience is one of the primary factors for producing results. Infront Webworks team of search engine marketing (SEM) experts are some of the top digital marketing talent from across the country. It is important you are working with a team that understands your search engine marketing needs and can help you grow your business on search.
When you are working with an SEM Agency, you need a team that has experience in many markets including yours. That can easily strategize, implement, analyze and report results fast and effectively. Experience, history, and working with a team of experts that execute successful SEM campaigns using paid ads are the big factors in a profitable outcome. It's also important to know what your competition is doing with paid ads and what they are willing to pay.

SEM & Digital Marketing Services
Likely you've heard the term SEM (search engine marketing ) defined. "A form of digital marketing that involves the promotion of websites by increasing their visibility in search engine results pages through paid advertising". 
That is accurate, but it seems that statement has grown to encompass a wider range of digital marketing services. Listed below you will find some of the primary services you'll see commonly associated with SEM that Infront Webworks offers our clients. We have also included services that although not technically SEM services, are similar. 
SEO or Search Engine Optimization is earning traffic through unpaid listings. The is a marathon situation and it takes time to rank well but keeps you up at the top long term. With SEO we work to get your website found in organic search results. When people go to a search engine you will see both organic search results and paid search marketing results.
SEM or Search Engine Marketing is purchasing traffic through search listings in the search engine. It gives an added boost to SEO organic listings, has much faster results but only lasts as long as you are paying for the ads. Online marketing with the combination of the two is the best way to get optimal results for your business. 
Make sure potential customers can find you online when and where they need you in the search results and search engines. Infront Webworks delivers cost-effective solutions. We deliver a highly targeted digital performance to influence and engage your customer across multiple channels with the top search engine marketing campaigns.
Including search marketing, we can help you with:
Why do I need Paid Search Marketing?
Generates significant ROI
Builds trust with customers and leads them to your site
Improves conversion rates by as much as 20%
Allows you to track marketing campaigns•
Help you reach a larger audience by targeting people who search for something specific
Promote your product to new customers no matter where they are online, at the exact moment when they are looking for it.
Drive qualified traffic and conversions at an affordable cost
The perfect complement to other marketing strategies like social media
At one time, Search Engine Marketing encompassed SEO and paid search. But now SEM refers only to paid search. Some of the terms commonly associated with paid search or SEM are:
PPC or pay per click
Paid Search Ads
CPC or cost per click
CPM which is the cost per million impressions
Search advertising
Paid Search Advertising
Online advertising
Pay Per Click Advertising
PPC Campaign
Paid advertisements