How Much Does a Website Cost in 2021?
Generally, when a potential client contacts us initially, that's the first question they ask. But believe it or not, it's actually a tough question to answer when building a website. Not all web design is created equal.
Not because we don't want to provide a fixed quote to build a website but because websites are like cars – you can get a nice reliable Ford Escape for about $20,000 or you can get a state-of-the-art Tesla for well over $100,000. 
Each one will get you where you're going, but the way you get there and the impression you leave along the way are significantly different. 
So, asking how much it will cost is like asking what a car costs. Broadly speaking, we build websites that start at $2,250 and go up to, well, tens of thousands of dollars.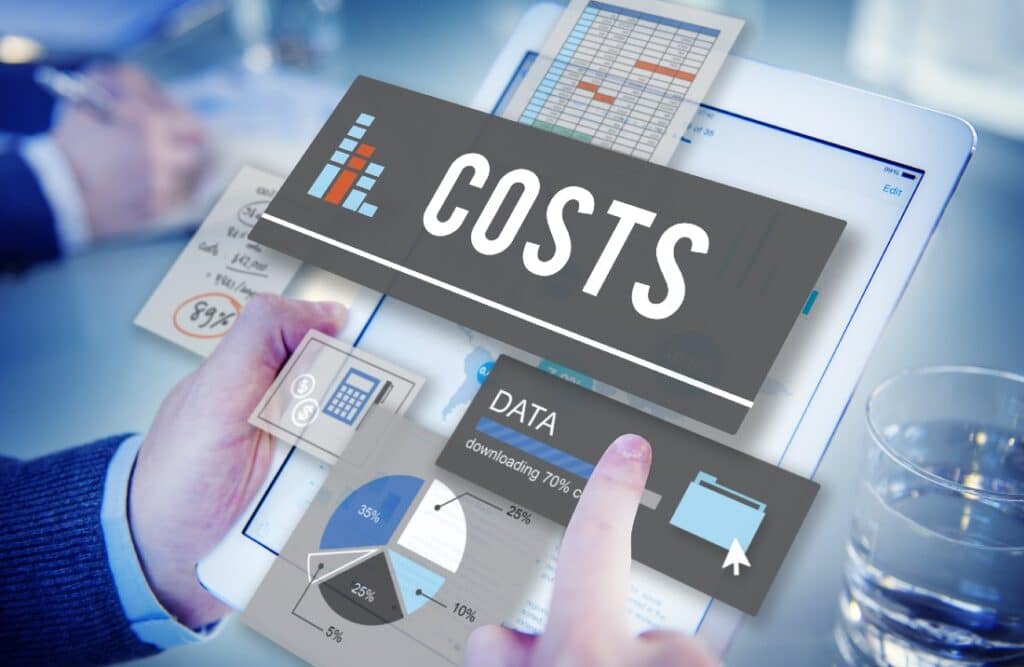 What Factors Affect the Price of a Website?
Custom vs. semi-custom. A custom design, like a custom home, will cost more because you work directly with the designer to create a wholly unique and one-of-a-kind website.
With a semi-custom site, the overall design framework is chosen from a professionally designed template.
Then that design template is modified by a full time web designer to use your logo, colors, fonts, imagery, etc., which yields a site that looks unique, but doesn't require the time and money of a true custom design.
For instance, does the website need features such as slide shows, photo galleries, events calendars, a shopping cart, etc.?  
While many features that used to be built separately are now integrated into modern site content management systems.
The more features a website needs, the more time the web design team needs to build and groom those features so they integrate seamlessly with the website.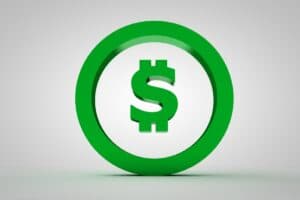 A significant part of our process to estimate the cost of a particular website is defining features in a detailed manner.  
Adding a slide show, for instance, my only add one hour to the time needed to develop the site, but adding in a shopping cart and importing products can add many hours.
There is a direct relationship between hours and costs.
Over the years, we've done an awful lot of custom website programming. Custom programming is for clients who need their site to perform certain functions that can't be achieved with out-of-the-box features (see above).
Custom programming can add more to the cost of a website than any other factor, so the key to keeping the price down on custom programming is to go through a process of "Technical Solution Discovery" which documents the functional requirements in detail so that we can deliver an accurate cost proposal and timeline.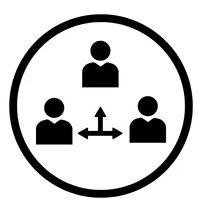 There are a host of 3rd party web applications that perform a myriad of web based functions.
For example, event registration systems, customer relationship management systems, payment processing systems, etc.
In many cases it's less expensive to integrate a 3rd party system into your website than it is to build a custom function, but every 3rd party vendor has a different mechanism for integrating their systems into your site.
Like the custom functionality described above, we have to do some discovery work on a 3rd party vendor's integration systems before we can accurately quote the work.
So, you can see that estimating the cost for a new website is not like reading from a menu and adding up the costs.  Our website experts will spend time with you (at no charge) to fully understand your goals and needs before recommending a direction and cost for your new website.
What are the Base Costs to Build a Website?
Affordable Small Business Websites
The easiest site to price out is a small business website that will be used to market the business and drive leads to the business.
In this scenario, we have serveral website packages including Duda, Siteworks, and even some WordPress Sites. It is important to include an ssl certificate to keep your contact forms and client information confidential.
They use professionally designed templates that are professionally modified and installed on a very powerful, yet super easy to use website CMS. In some instances, this can include website hosting.
The Price of Building a Small Business Website
The cost for one of these websites is $2,250 or $3,250 if you need a shopping cart to sell products and services online.  Once you have your domain name, we can get started. 
Be sure to visit the portfolio page so you can see examples of other websites we've built on those platforms.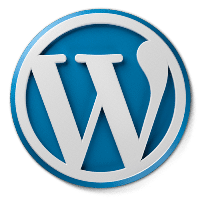 One of our most frequent requests is for a WordPress Website Design (www.wordpress.org). 
WordPress is the most popular website content management system in the world, so it's well known and widely used. 
Because of its popularity, WordPress is the "weapon of choice" for amateur web developers and it's also frequently targeted by hackers and spambots. 
Website maintenance for your business website can add up. But the content management system (cms) in a WordPress site is easy to use and work with. And depending on the type of website, it's also beneficial to work with a premium theme.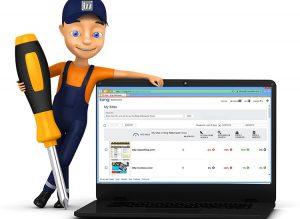 Every month we get several calls to fix WordPress websites from people whose site was abandoned by the amateur developer who built it, or their site was hacked because it wasn't maintained or built properly. 
Most of the time, we determine that the cost to fix the site is greater than the cost to build a new one, so it's vitally important that the WordPress website be properly built and maintained to ensure it performs as expected and doesn't get hacked. 
While WordPress is well known for its free or low cost themes and templates, we usually only use WordPress for custom designs. This is because most of the free or low cost WordPress themes were built by amateur designers and are rife with inefficient code and security holes. The custom WordPress websites we build start at $5,995. This is an affordable price for a custom build website. And remember, when creating a website, hire a professional.
The purpose of a corporate website is to engage people that count in a conversation about why they should choose your company. 
But websites age. They start feeling old.  They aren't performing the way they once did and your audience needs change.
There are 7 steps to building a corporate site.
Define your audience
Set Goals
Develop a creative concept 
Develop a mock up
Add the content
Put it all together
Optimize it for SEO and User Experience
eCommerce or Online Store Website Cost
An eCommerce site is one of the best ways to make money online. But how much does it cost?
The price of an eCommerce site with 100 to 1000 products starts at $2,200 and goes up.
With the maintenance for an eCommerce website we build custom maintanance packages based on your needs.
The cost of building an eCommerce site includes: the web designer, number of pages, number of items, functionality, multimedia, CMS, content or copy, SEO, domain name, hosting, and maintenance.
For custom programming and a custom built website, we would need to conduct a process of Technical Solution Discovery.  We can do custom programming using a variety of web development platforms and languages. 
When you create a website with custom website design, it's so worth it to hire an experienced professional. Building a site from scratch can also take additional time to complete.
Contact us today for a free consultation to help us define your requirements and start working on a  proposal.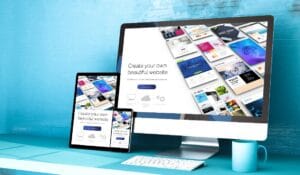 You can use a website builder after the site is designed as a cost effective solution, but unfortunately there are many downsides to using website builders. 
The website builder will ask for your domain name and then you can drag and drop to your hearts content. You will be paying per month to utilize a website builder.
Website builders don't offer the customization that you really want. And they can't be optimized for site speed, optimal SEO, and user experience.
So when you ask yourself, "how much does it cost," consider what you are giving up in the process. You will do better hiring a professional.
There are additional items that you can expect to pay for when adding up the prices to build a website in addition to the web design. 
Purchasing a domain name, web hosting, SSL certificate, website maintenance per month, premium themes, and premium plugins can add to the bottom line. 
Some of these are a one time instance, and others are billed per month. Hosting is usually paid per year or per month. Domain names are usually paid per year. 
So after considering the design and development, business owners can determine which kind of site will work best for them.  If you are having trouble deciding, give us a call.  We can help you figure out what will work best for your business. 
When building a new website, there are some SEO or Search Engine Optimization items that can drastically affect your rankings.  
Making sure any page changes are redirected. Making sure the old SEO is carried over. 
It is important to optimize for any new items you have included, for instance the products in an online store. For an ecommerce website, there are many things that need to be optimized when building or changing a website. 
We also offer Social media, SEO, digital marketing, content marketing, content packages, PPC, videos, additional website development and more. Contact us today to find out more.