Benefitting Humanity through Water
With over 10 years of research and experimenting, Vadiance has set the stage to benefit humanity by drinking one thing humans need to survive: Water. With a desire to improve people's quality of life, Vadiance has created a water supplement which offers emotional calm and balance. So, when Vadiance's conversions were not coming through, it was time for them to get a new website that would shine the way their water does.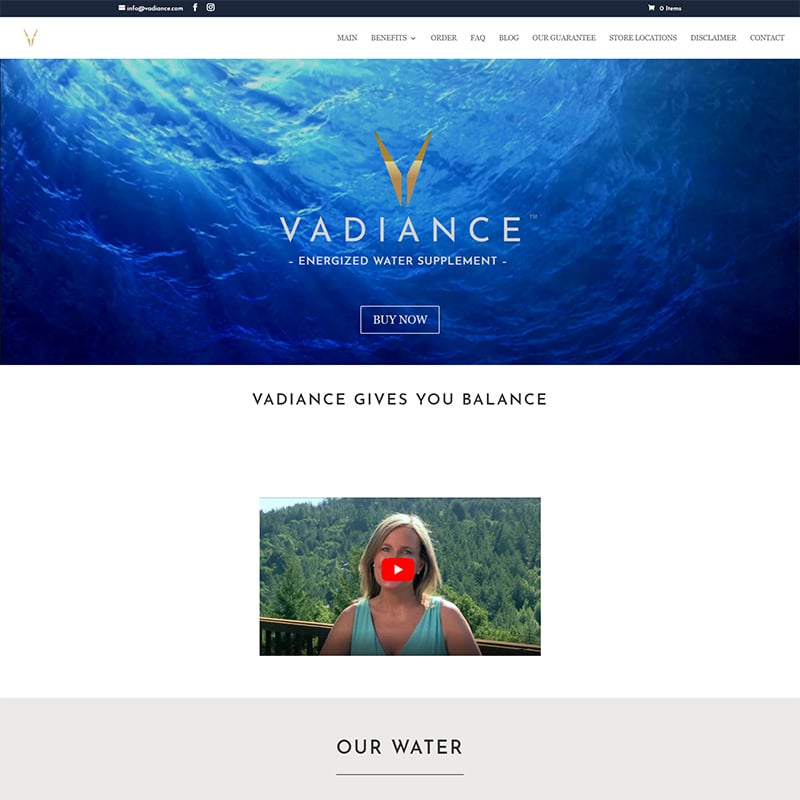 Vadiance's old website did little to speak to the uniqueness of their brand, and the site was slow on loading. Their product was not clearly stating what the benefits of buying it were. These issues came together, and many potential customers were dropping out of their sales funnel before reaching the checkout.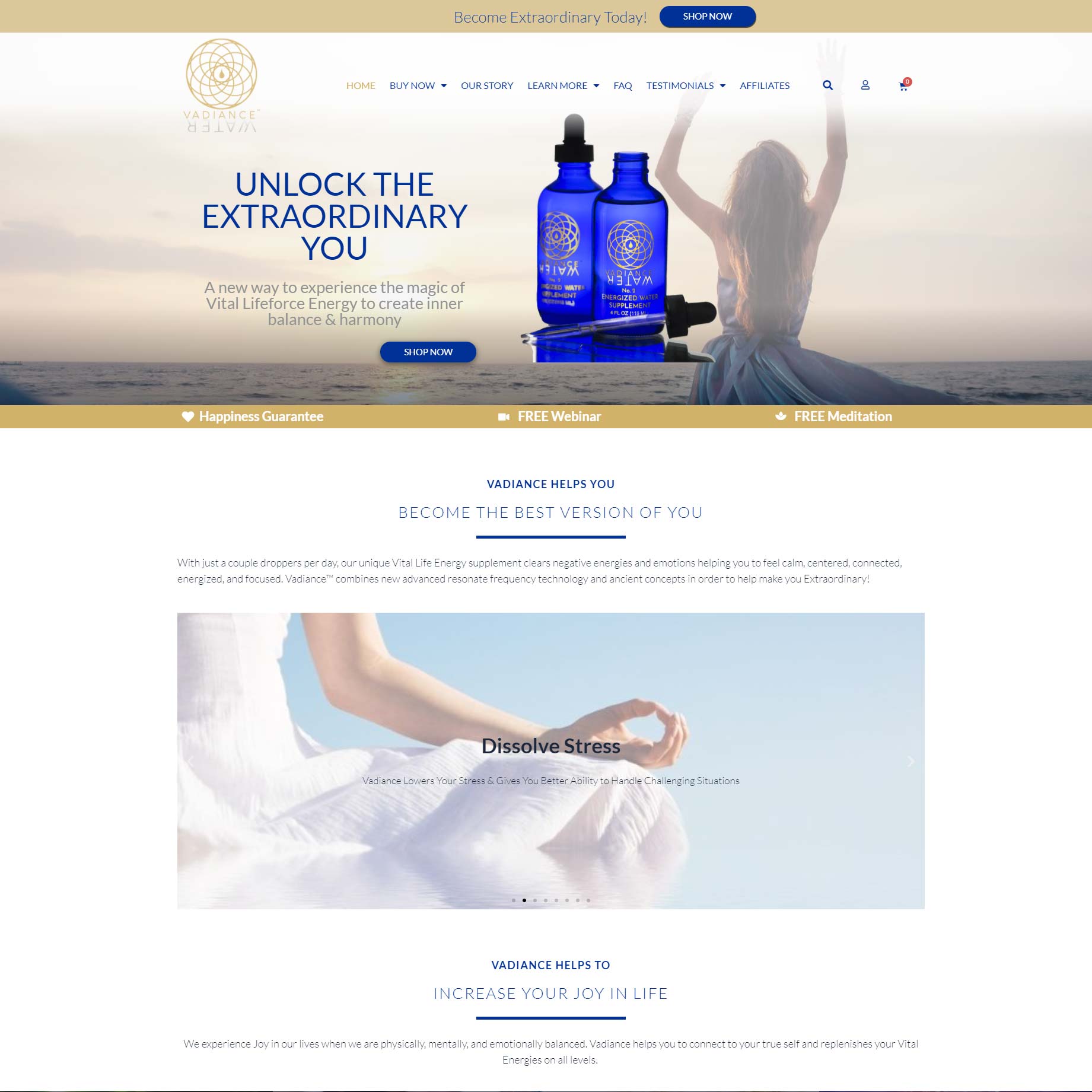 Our first step to meeting Vadiance's needs was giving them a site that spoke to their brand from the first moment. To achieve this, we worked closely with the client for a stronger site identity. This allowed us to make sure the purchasing process provided a consistent theme and clarified the product and its value to customers.
With the combined efforts of our
website designers
and Vadiance's team, they have a site that puts their product at the forefront. The site has a faster loading time and allows customers to go from the finding them to buying their product with few struggles. As a result of our efforts, Vadiance saw an immediate increase in conversions.