Actionable SEO Tips.
According to a study conducted by Verisign, 84% of consumers believe businesses with a website are more trustworthy than their counterparts.
Without a strong web presence, they'll face an uphill battle when attempting to reach new customers and expand their operations.
But a website is only beneficial if people can find it, which is why it's important for business owners to optimize their sites for higher search rankings.
Here are 8 Actionable SEO tips and tricks the SEO experts swear by.
1. Choose Target Keywords
Choosing target keywords is a fundamental step in optimizing a website for higher search rankings. If you're trying to achieve a higher rank, you must identify the keywords for which you are trying to rank.
This includes both long-tail and short-tail or high profile keywords. A long-tail keyword consists of three or more words and typically has less search volume, whereas short-tail keywords consist of two or fewer words and have more search volume.
Think about which keywords your business's target audience will search for. Your target keywords should be relevant, and preferably with low competition (other websites competing for it).
2. Display Business' Contact Info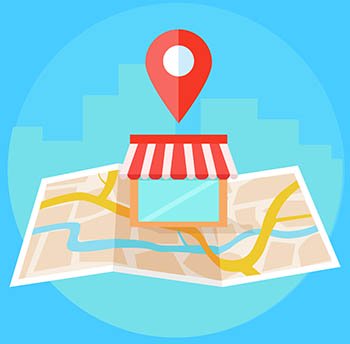 If your business operates locally, displaying your business's name, address and phone number (NAP) on your website can help you achieve a higher ranking for local searches. And that's what ultimately drives sales. Further, we have seen sites using their branded GMB maps outperform websites using standard Google address maps in the footer. Consider embedding your GMB map in the footer of your website and keep an eye on local SEO ranking factors.
NAP is one of the most powerful factors in local SEO. By displaying your business's contact information, search engines will associate your business with the physical address displayed.
3. Know Your Content
What's the one element all successful, high-ranking business websites have in common? It's high-quality content.
Neither Google nor any other major search engine gives "thin" websites with little-to-no content a top search ranking. They want sustenance — so that's what you need to provide.
Focus your website's content around your target keyword, which we've already discussed. And try to publish at least one new piece of content every 1-2 weeks to keep your site "fresh."

4. Speed it Up
The time it takes for visitors to load your site may affect its search rankings. Websites with long load times create dissatisfied users.
Being that Google emphasizes quality, it should come as no surprise to learn that speed is a ranking signal in Google's algorithm.
You can use an online tool to analyze your site's speed while comparing it to the rest of the net.
If your site suffers from slow load times, consider the following tips to speed it up:
Optimize images before uploading using a tool like Otimazilla
Enable browser caching (there are WordPress plugins to perform this operation)
Disable hotlinking of images
Enable GZIP compression
Choose a reliable web hosting provider
5. Professional Web Design
Depending on which content management system (CMS) your website uses, you may have the option of using a free template or theme. The problem with these free templates and themes, however, is that many of them are poorly coded.
They have limited features; contain bugs and security vulnerabilities, and aren't always updated when new CMS versions are released. All of these issues can impact the site's search ranking.
Investing in professional web design eliminates these problems. Furthermore, it gives you the freedom to design your business website the way you want it.
Whether it's using your brand's color scheme or including custom logos and other visual elements, you'll have complete control over your site's design.
6. Finding Terms and Topics That Make Sense to Your Clients
When considering keywords for use across your digital platforms, try to think like your ideal customer. If your best potential customer were to hop online and Google search for your service, what would show up in the search results pages (SERPs)?
Try to build a strategy of keywords that best connects with your prospects' needs. Build a bank of terms, phrases, and industry-specific topics that you would want to associate with your business.
Now narrow them down to the few that say you're the leader in that industry. Develop this list of keywords and be intentional about promoting them across all your digital platforms.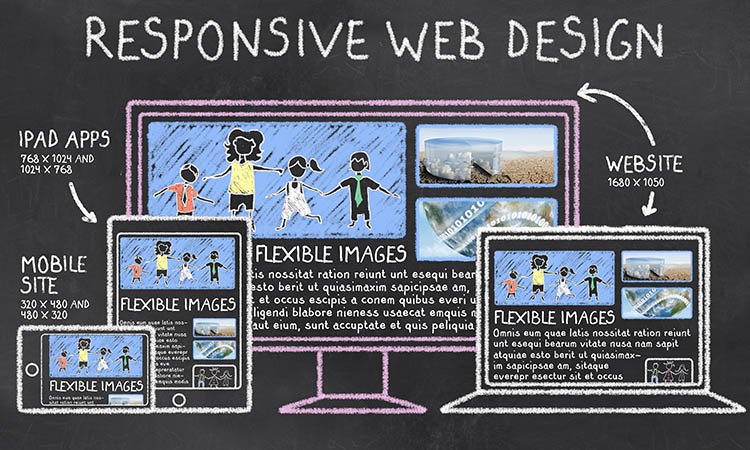 7. Layouts and Page Flows That Inspire Your Clients
In designing the architecture of your site, make sure your website is responsive to all devices and review the layout and content from the eyes of a customer. Would you want more information or more graphics? What would it take for you to consider 'clicking' through to the next page?
Design your site so that it intrigues and prompts additional page viewing, signing up for newsletters, or reaching out for more information. Don't regurgitate all of your company information on the home page, for example.
Inspire your site visitors to want to keep reading, ask for more, and cross-promote.
8. Your Story & Voice
Customers are looking for information and entertainment. Consider your content and review it with a critical eye. Does it inform, influence, entertain, engage and or educate?
Does it weave bland information into a paragraph or are you emotionally engaged with a story? If you feel your content isn't quite hitting the mark, try infusing it with your story.
Use your business, professional, and networking stories to spark interest in your message that no one else has. Maybe you have a networking group or charity organization in which you participate.
Perhaps you have a more personal story of starting your business, in the face of adversity and here you are, the pillar of success. Tell that story! If you're offering a product or service that is completely disrupting your industry, that's your content. They're your stories, use them!
More Actionable SEO Tips And Tricks
Your SEO strategy should change and grow with your business. Review your current strategy and look for SEO and client engagement improvements. After all, you're here to win more business, and these SEO tips and tricks will help you get there.
If you're a business owner who's struggling to achieve a top search ranking for your website, contact data-sf-ec-immutable="" data-sf-ec-immutable="" us today. We are the industry's premier leader in web design, SEO, and digital marketing services.