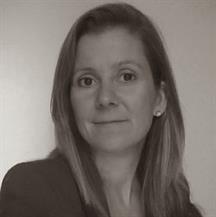 Infront Webworks, an online agency and industry leader in website design, digital marketing, and search engine optimization (SEO), today announced Chris Wallace has joined the Digital Agency's team of expert and innovative staff as Senior SEO and Digital Marketing Specialist. Chris is a Colorado native, born and raised in the Denver Metro area. She has a B.A. in Industrial Psychology and an M.B.A. from Regis University which combines a passion for consumer psychology with her business acumen.
Chris has been in the internet marketing industry for almost two decades and experienced the internet revolution known as the .com boom. Her experience with the internet started long before search engines and search browsers when the internet was a cluster of on text-based Usenets and fetch programs. She developed her first website in 1999 programming straight HTML code and realized she was hooked on this newest innovation, the World Wide Web. She began her career in digital marketing working for DoubleClick (now owned by Google), the company that served up the first banner ad on Dilbert.com in 1996 which innovated how businesses connected with their target audience both offline and online.
She has provided successful SEO and web design consulting both independently and as a part of SEO marketing agency teams for the past 18 years. She has collaborated with businesses of all sizes, from national retailers to mom and pop startups, by incorporating search engine optimization, analytics to measure website performance, email marketing, keyword research, optimized content creation, video, social networking, search engine marketing (PPC), text and mobile marketing.
One of Chris's favorite aspects of SEO and digital marketing is teaching businesses how to leverage first-page organic search engine ranking to grow their business success. As the internet has grown from an online publishing house of websites, then with search engines to organize them, to social networks, mobile marketing and apps, internet marketing and search engine optimization are now paramount in every business's marketing strategy.  She brings a background in training with an ability to put SEO jargon into layman's terms so that business owners are able to understand how search engine optimization strategies improve the organic visibility of websites, reaching the right target audience, turning prospects into leads, customers into revenue.
When asked about Mrs. Wallace joining the Infront Webworks expert SEO team, Michael Hodgdon, Director of Marketing and SEO at Infront Webworks said "SEO and online marketing are comprised of many niche areas of expertise and adding Chris to the team complements our teams broad range of expert-level skills while her expertise with Google's DoubleClick products adds a dynamic to our team in one of the key niche's that we continue to see more demand." He went on to add, "Additionally Chris's skills in digital marketing corporate training and heading up workshops will be a welcomed skill set to our meetups, workshops, and online SEO ambassadorship initiatives."
About Infront Webworks
Infront Webworks is a full-service Google Certified Partner online Agency. Through a team of renowned experts, the award-winning company provides clients with professional websites, search engine optimization (SEO), marketing, and cloud solutions that deliver client results; all under one roof. With 20 years in the industry and countless "Best in Class Awards", Certifications, and a client portfolio that includes brands like YMCA, Harley Davidson, Goodwill, GE Johnson, and over 800 other clients, Infront Webworks' remains a trusted source for website solutions.
Save
Save
Save