Part 1: Blogging
One of the best things a company can do to generate more web traffic and capture online leads is to blog regularly. In this three-part series, I'll discuss why everyone should blog and how to blog strategically.
I'll share with you my methods for writing blog articles with search engine optimization and human readers in mind.  At first glance, blogging may seem like a daunting process, but with a little practice, your company can make blogging a simple daily, or weekly routine.
Search Engine Optimization
As previously stated, regular blogging is one of the most effective online lead generation strategies.  Blogging is a great way to establish trust and credibility for your company (trusted advisor).  It's also a great way to create more organic (free) traffic. Why? Because it's good for SEO (search engine optimization). Search engines LOVE fresh material from trusted sources.
To better understand SEO, it's necessary to understand what search engines do.
How Blogging Impacts SEO
Let's say, for example, that we are providing search engine consulting for a local flooring company.  We want the flooring company's website to rank well on the search engine results pages (SERPs) for local searches so that we can capture more web traffic and quality leads.
To prove to the search engines that we are a valuable local resource we should create valuable content about our flooring services and products on our blog, then direct blog traffic to webpages where we can convert visitors into leads.  The best way to create a lot of timely, relevant content is to blog.
A proper blogging strategy will not only increase the amount of content on our site, but if we work hard to create original, remarkable content, other web users are likely to start linking to our site from their blog or website.
More inbound links+More relevant content = More web traffic.
Is blogging enough?
Writing a blog is a great start, but it's not the end. The articles need to be optimized, and all aspects of your company's web presence should be in sync.  There is also a lot we can do to convert blog traffic into customers.
Part 2: Keyword Research
Now that you have a better understanding of why blogging is so important, let's talk about how to get started on an actual blog post. I always start with some basic keyword research to help me decide on a topic for a blog article.
I like to begin by honing in on what I think would be a good topic or a useful piece of information. Then I take that topic and write down a few keywords I think would fit into an article.
Next, I take that list and perform some quick research using keyword tools. Google's keyword tool, Google Insights, and Google's Semantic tool are all great for this (and they're free). Using an online keyword research tool will let me know which keywords other people use to search for a specific topic, and how much competition exists for each keyword phrase.
Using Google's Keyword Tool for Blogging
Let's go step-by-step through the keyword research process:
Search for keywords related to flooring using Google's Keyword Tool.
Continuing our Flooring Company scenario we'll start by typing 'Flooring' in the "Word or Phrase" box, type in the verification code, then clicking 'Search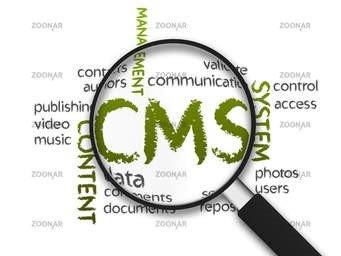 Now we see a list of searches or "queries" sorted by relevance.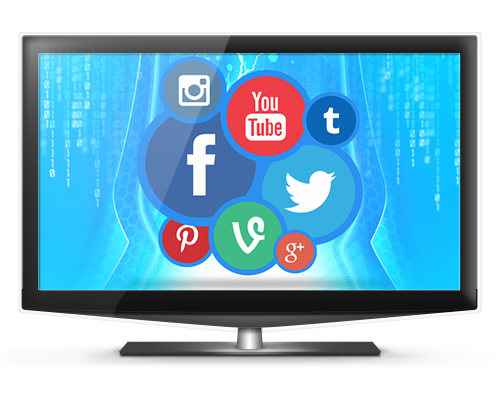 For today's exercise let's sort by search volume by clicking on "Local Monthly Searches" (Local means within the USA) at the top right.
Because most of the terms at the top are very broad categories, let's take the term "Hardwood Floor" which gets about 823,000 searches each month (based on 12-month avg). If we want to get really in-depth research, we could navigate to Google Insights to get a feel for where the search trends are going for terms around "Hardwood Floor." I only do this occasionally (Skip to step 8 if you already have a good idea of what your blog post will be about).
Navigate to Google's Trends Tool and enter the phrase we selected (in this case "hardwood floor") into the search term bar. To the right, filter by "United States." Leave the rest at the default settings and click search.
Scroll down and you'll see results for "Top searches" and "Rising Searches" This is what we're interested in. Take note of popular yet similar terms that you can use together in one blog post.
hardwood floor reviews
wood flooring
hardwood flooring
wood floor
hardwood floor installation
refinishing hardwood floor
wood floors
best hardwood floor
Based on all the keywords I've seen. I've selected "Hardwood Floor Installation" as the topic of my article. Next, let's take a look at which keywords Google thinks are semantically related to "Hardwood Floor Installation." Click on Google's Wonder Wheel Tool and type in "Hardwood Floor Installation."
Based on all my research up to this point, I've chosen to include some of the following keywords in my blog post. I like to start with a long list, but I'll whittle it down as my blog post takes shape.
Chosen Keywords
Hardwood Floor Installation
Wooden Floors
Hardwood Flooring
Wood Floor
Refinishing Hardwood Floor
Wood Floors
Floating Hardwood Floor Installation
Engineered Floor Installation
Hardwood Floor Installation on Concrete
Laminate Floor Installation
Part 3. Writing
Now that we've got our topic and keyword list, we need to begin writing.  I like to start with an outline using my topic, keywords, and initial research.
Remember to include the keywords when writing the blog.  Pictures are really good to have, as well.  Now, simply write a 200-400 word article and post it to your blog.  Your blogs can be shorter if you blog frequently.
Here are some more ideas on what to write blog posts about:
General Information
One blog post about each product/service/location
Blogs about your people
FAQs you get from your customers
Create blogs from old newsletters/emails to customers
This VS That
Old vs New
Contrast your products with your other products
Contrast your business with the competition (in general terms)
How to / DIY
Find a quality (insert your business service here)
How to get the most bang for your buck
Write about your business process
Industry News
Create an RSS feed for your industry to stay up-to-date on news
Write short commentary with links back to the source
Editorials
Proprietary research
Success Stories
Case Studies
Customer Emails (with permission)
Reviews
Testimonials
Also, follow these tips for helping the blog post gain traction with potential readers:
Use numbers (examples: "5 easy ways to" or "7 best strategies for")
"How to"
Use relevant keywords (based on search trends)
Include benefit to reader (examples: "get more visitors" or "reduce costs")
Be controversial (example: "Is PR dead?")
Be specific – don't fill your title with puns or try to be too clever
It is important to be unique and interesting