For this year's St. Patrick's Day Parade in Denver, CO the directors of the event decided to redesign the website for the event and give the public a more user-friendly experience while finding information about it. But when they turned to Infront Webworks' Denver SEO and web design team it became clear that we could do much more than simply give them a website.
You can see that this screenshot was taken with less than two days to go before the big day. The counter was developed by Infront, as was the search plugin, which gives users the ability to search the site for information. For example, when a user searches for 'alcohol' it yields two results that will most likely come in handy for a St. Patrick's Day parade: frequently asked questions about alcohol, and parade day rules.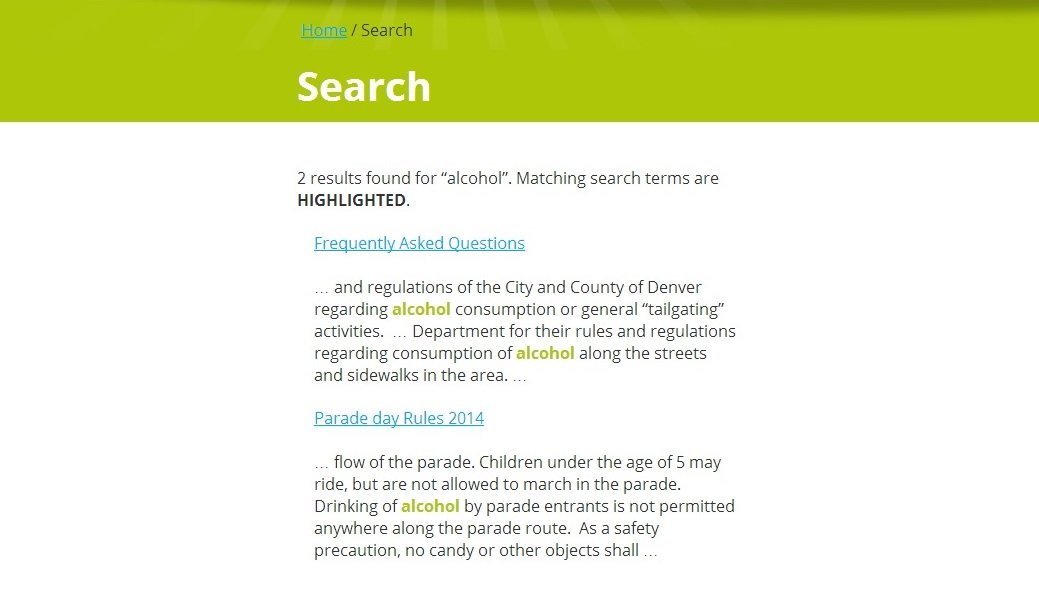 As for the website, Infront also developed the slide show, the news plugin, and the calendar, which gives users a day-by-day description of the event, as there's something happening all month long related to the holiday.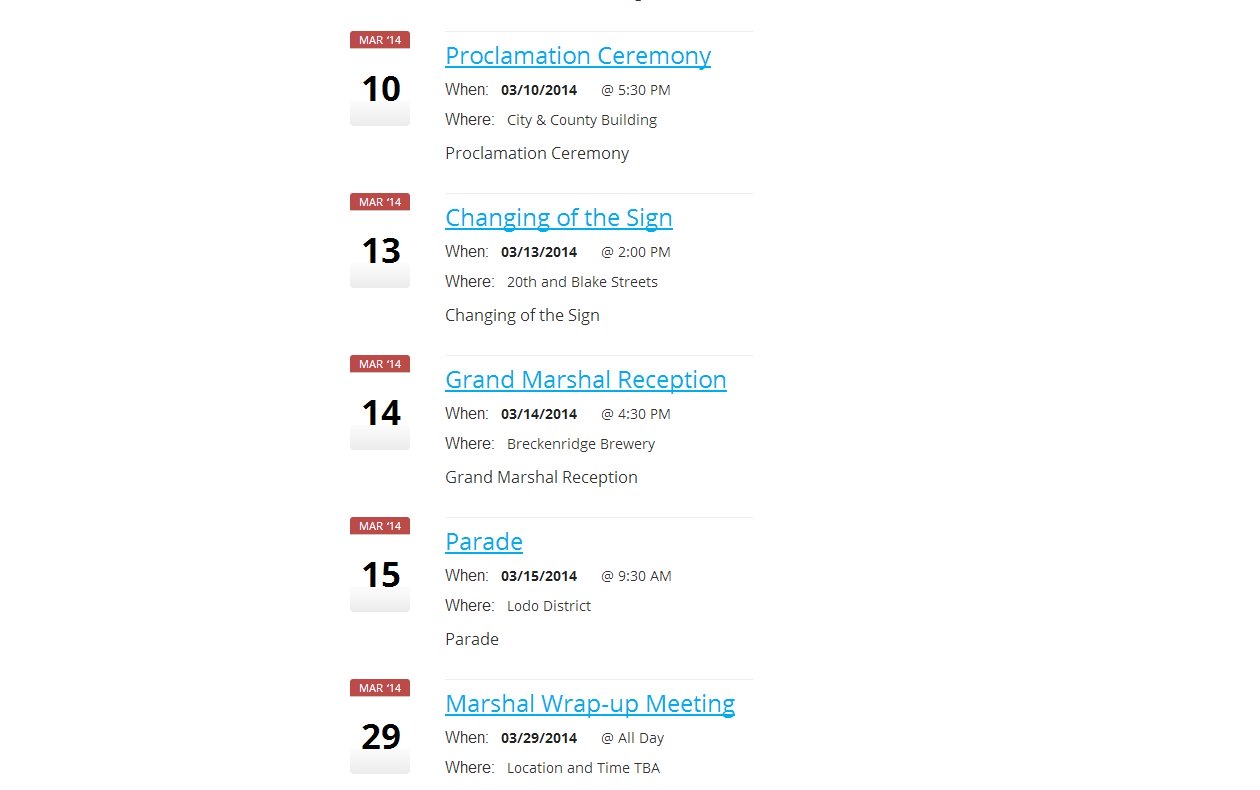 We also built a responsive site for mobile traffic, so the site will always be optimized regardless of whether people search on their laptops or mobile devices.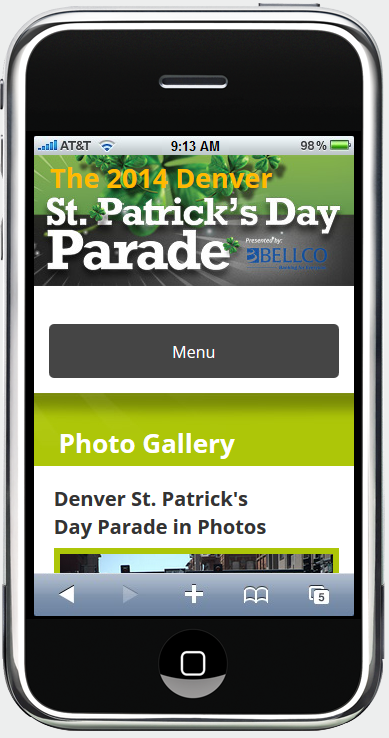 But in addition to designing and developing the website, Infront also manages the hosting of it. As such, our networking team came up with an ingenious solution to a particular challenge that this website poses. It receives minimal visits for most of the year, and then tens of thousands of visits in a two-week period during mid-March. This would cause a disruption to the quality of service it displayed if left on a regular server.
To avoid this problem we outsourced the site from our regular hosting server to a high-performance virtual server from one week before to one week after St Patrick's Day. This ensures that the website will handle heavy traffic during the holiday when people are searching for parade information and that for the rest of the year, the client only pays for the regular hosting so that the information is still available to those who want to visit it during non-peak times of the year.
We solved the unique challenges of our client's web design, web development, and web hosting in this case. Contact us to discuss how we can help your business grow. Have a safe and happy St. Patrick's Day!