This year has been a great year for Infront Webworks. We were proud to be selected as a winner in the 2018 U.S. Search Awards and Search Engine Lands 2018 Landy Awards! Now, recently we were named in the Clutch 1000 for being a global marketing leader based on their proprietary rankings and client review system.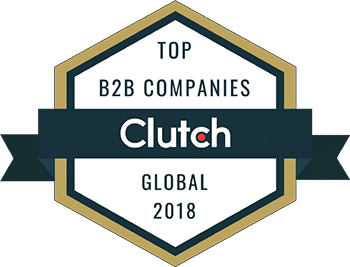 First, let's see what our inclusion in their awards event entails. The "Clutch 1000" is a list of the top 1000 business service companies on Clutch based solely on client feedback left by clients through Clutch's verified reviews. Clutch does detailed phone interviews with our clients and compiles results in an effort to help potential clients understand how we work, communicate and collaborate.
We have been collecting feedback on Clutch since the beginning of their platform and we are so happy that our dedication to getting feedback has got us listed as a Clutch 1000 company. In addition to being a leader in their SEO directory, we're also featured on their sister website, The Manifest as a global leader as an SEO service company.
You can really see how consistent we perform
based on the reviews we've been getting through the years.
Here are notable quotes from a review in 2014:

"These
guys know what they're doing and know how to interact with clients."

And from 2017:

"Infront
cared about our business and had the tools and team to deliver."

And last, a few notable quotes from 2018:

"I was
most impressed by the responsiveness of Infront Webwork's support team."

"They
give you tangible ways to improve your metrics and your business."

"The
cost is well worth the return."
Our analyst at Clutch had this to say about collecting
our client feedback:
"Collecting reviews from Infront's
clients are such a pleasure. It is really great to see a long-time user of
Clutch gets recognition for their work."
We'll continue to offer the ultimate transparency to clients and collect reviews on Clutch to help serve our clients in 2019. The folks at Clutch will continue to help businesses find the best business service company for their needs. In fact, their newest site, Visual Objects, will be listing a visual display of business service marketing companies alongside the client feedback they collect on Clutch.