This week Clutch released its annual ranking of the 2019 best B2B companies.  We are proud to announce Infront Webworks has been awarded by Clutch as a Top 2019 B2B leader in Advertising & Marketing.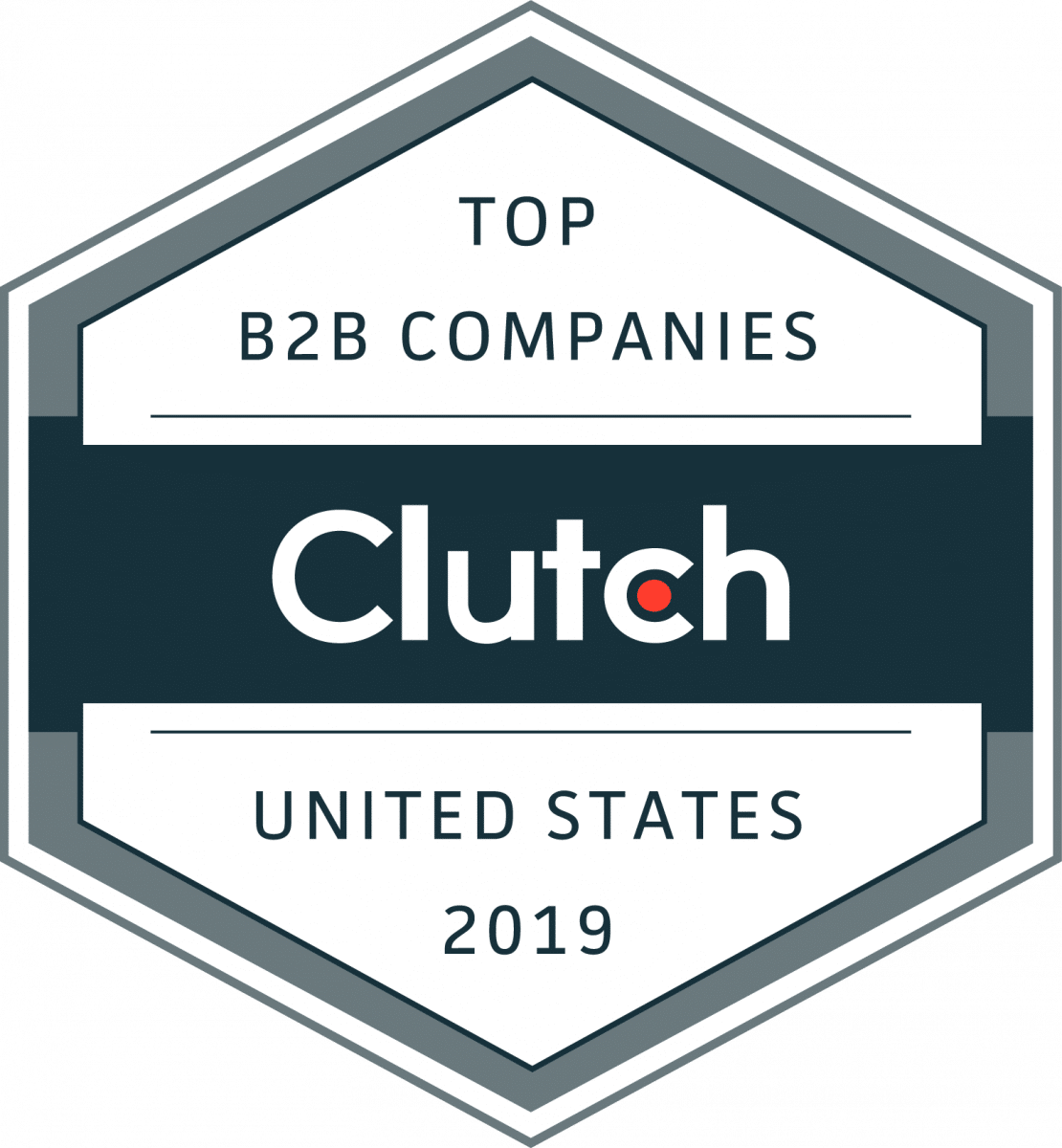 This year Clutch featured more than 450 companies for the top B2B service providers in the United States for being a leader based on services provided, quality of work, leadership and customer portfolio of client diversity.
Clutch is a ratings and reviews platform. Specializing in B2B service providers, Clutch analyzes industry data and conducts client interviews to rank and rate companies. By listing companies in a wide variety of industries and locations, potential buyers are able to research the best firm for their business needs.
In addition to being a leader in advertising and marketing in the Clutch directory, we are also featured as a global SEO service leader on their sister site, The Manifest.
This year we are grateful to receive a number of positive reviews from our valued customers through manual posting or telephone interviews.  Within the reviews, our customers expressed their positive experiences with our companies' team and business results.
Here are a few notable Client review quotes received this year:
"Infront Webworks' understanding of Google's algorithm makes a huge difference in us being found by customers." – Owner, Sweet Celebrations
 "Their attention to detail is high, and their project management is second to none." – Marketing Dir., Excell Consulting
 "Our work with Infront Webworks always translates into new patients." – Marketing, Dental Goup
 "Watching my company climb the search rankings and sustain a great reputation over the years has been amazing." – Owner, Pike's Peak Windows and Doors
At Infront Webworks our primary goal has always been targeted to developing and executing high performance digital strategies for our clients.  We take pride in being recognized by our clients and Clutch for the work we do as a team in the marketplace.
It is an honor to be recognized as a B2B Advertising & Marketing leader, particularly when our client feedback was a large part of the award process.  We're committed to our clients' success and will continue striving to be a trustworthy and reliable go-to agency in the digital marketing space!