Hackers are a sad reality of our tech-driven life. Falling victim to a hacker is a very real possibility no matter how secure your site is. As WordPress grows in popularity, it also becomes a bigger target for hackers. Many people are under the impression that hackers wouldn't want to target their sites. The truth is, these people don't know how hacking actually works. Most website attacks are automated, and not actually done by a person. Therefore, their websites are not actually "targeted" by a hacker. Once an attack successfully hacks your website, it can be utilized for many different purposes. Hacking carries both short term and long term ramifications. Some consequences could follow your business indefinitely. Exposing your visitors to malware, losing search engine rankings, redirects to malicious websites, and damaging your reputation are all long-term effects of a hacked website.
The following points describe in-depth some of the adverse effects that we can rid your hacked WordPress site of:
1) Malicious Redirects
Redirecting is a clever trick hackers use to direct your site to another site under their control. Hackers do this for reasons such as stealing client information, pushing their own ads, gaining SEO benefits for their own site, stealing payment information, or performing drive-by downloads. Websites often require visitors to register with their site or provide information to gain access to a feature. Hackers can redirect your registration page to their own websites. These sites are designed to mimic your own site, fooling your customers into thinking nothing is amiss. At this point, they have the ability to steal your clients' information such as their email address, gender, date of birth, address, name, age, and password. They can also download malicious software onto you and your clients' computers. Some hackers even go so far as to redirect credit card information, opening the door to fraudulent actions on their behalf.
2) Defacement
Defacement is fairly easy to detect and remedy. However, defacement is likely to scare off visitors from your site and lose you, valuable customers. Sometimes it can take months before you even suspect that you've been hacked, damaging your reputation all the while.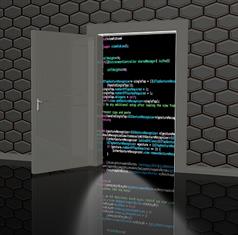 3) Backdoors
Backdoors are interfaces that hackers install on your site allowing them to gain access to the site at a later point in time. These backdoors are hard to notice at times, and allow hackers to perform such actions as drive-by downloads or spamming other sites through your site. Unbeknownst to you, the hacker can return at will to damage your site at any time.
4) Cross-Site Contamination
If you have multiple sites on the same server and one lacks security, a door is opened for cross-site contamination. This door allows all other sites on the server to be hacked as well. Whether your site was the original hack or not, if you don't have the necessary security your site could fall victim to a neighboring site's infiltration.
5) Denial of Service Attacks (DOS)
Denial of service attacks is garnering more and more popular among modern hackers. This type of attack causes your site to become unresponsive or bogged down, causing frustration to potential visitors and a loss of customers. When faced with a DOS attack, it is helpful to have someone on your side who knows how to respond in a decisive and defensive manner.
6) Comment Spam
Comment spam may not necessarily mean your website is hacked, but it is certainly an annoying security issue. Anyone who has ever had a conversation online knows how annoying it is to sift through spam to find the relevant comments. Spam incites suspicion among visitors and gives a poor impression to your customers.
7) Malicious Use of Server Resources
Server Resources are precious to all websites on a server. When a hacker uses them for malicious reasons, there are fewer resources to go around for legitimate websites. This slows down your website and any other websites on the server. If this continues, your service provider is liable to end your subscription. Hackers use server resources to use your IP as a proxy, send spam emails, or use your computer in a botnet. A botnet is a collection of other computers and servers being used for malicious reasons.
8) JavaScript, IFrame, and Encoded JavaScript Injections
Injections are used on sites with malicious intent as opposed to simple redirection. These injections work by encoding multiple redirections in JavaScript making it more difficult to find the source of the redirection. These stubborn lines of code are often more difficult to spot, doing damage for months before being noticed. In consideration of this, dutiful monitoring is critical to a secure site.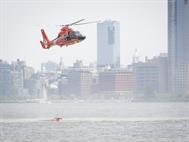 Falling victim to hacking results in harmful short-term and long-term effects. From inconveniencing you and your customers to tarnishing your brand name and even losing your money, hacking is detrimental to any WordPress website. In light of this modern-day threat of hackers, we offer quality web security services. Whether you're looking for help with an already hacked website or trying to prevent future indiscretions, we can help you find a solution that is unparalleled in the world of WordPress security.