Whether you still call it Webmaster Tools, or the rebranded Search Console no SEO checklist is complete without its installation and property verification. Search Console allows users to review data and run diagnostics on their site using a Google-friendly and Google-created tool.
Back in January Google announced they would d begin rolling out the new Beta version of Search Console, at the time, the new version had been live for a few months to select users. The new Search Console offered sharable reports, 16 months of data, and made the tool more interactive.
To be transparent
In an effort to make search more "transparent" and provide more detail – on June 25 the Google Webmaster Central Blog announced the creation of a new tool "URL Inspection Tool" as an addition to the new Search Console. "The URL Inspection tool provides detailed crawl, index, and serving information about your pages, directly from the Google index." (Google Webmaster Central Blog – June 25, 2018).
The rollout could take a couple of weeks to hit your dashboard, but it's seemingly a dream for SEO specialists. The tool "provides information about Google's indexed version of a specific page. Information includes AMP errors, structured data errors, and indexing issues" according to Google Search Console Help.
Using the URL Inspection Tool
If you enter a URL (one that you own of course) and it was successfully indexed the URL inspection tool will display status and enhancement suggestions. If the URL was not successfully indexed Google will provide details as to why and ways to fix the issues or errors instead.
The tool will also show users if multiple pages are affected by the same issue. The hope is that the tool "will help you debug issues with new or existing pages in the Google Index." (Google Webmaster Central Blog – June 25, 2018).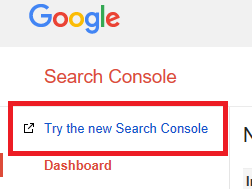 For accounts that currently have the feature live, simply go to your search console account,  click the link in the top left corner "Try the New Search Console", for those of you who have the feature already active (we currently don't on our own account but about half our clients do), you will so a dialog box to enter a URL in the header of your new search console beta (see below).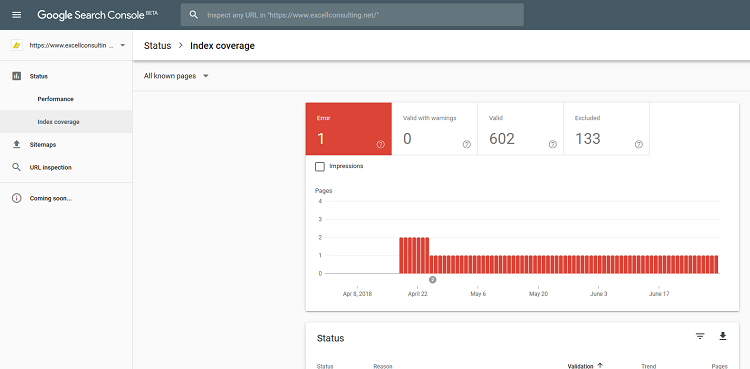 Simply enter a URL, in this case, we entered the homepage: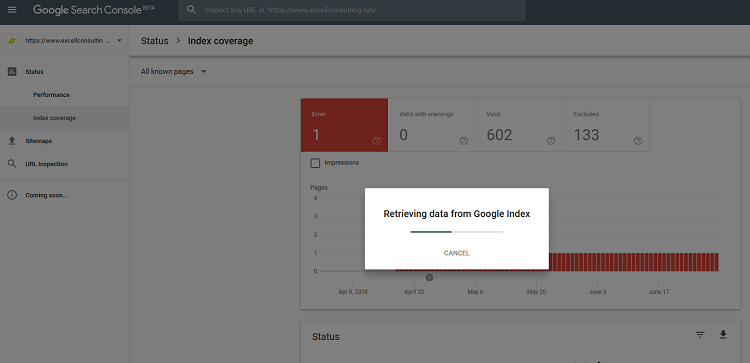 Index Coverage
You can review the "Index Coverage" of a URL, which "describes the index status of the URL and the details of the indexing process for this URL" (Google Search Console Help). Issues presented in this report include the omission of a sitemap, last crawl date and time, as well as user-declared canonical and Google-declared canonical for duplicate pages or content. Google will even provide suggested enhancements based on your site's last index.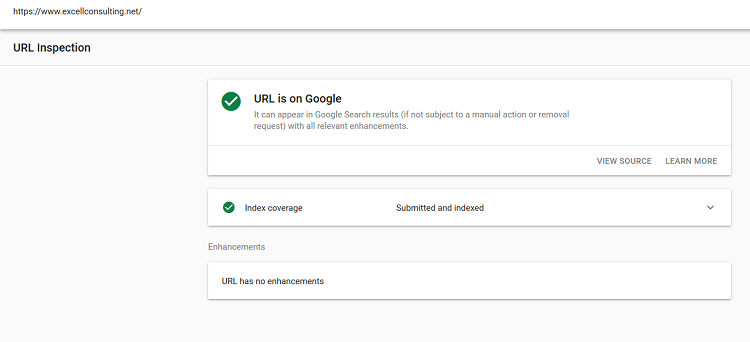 URL is on Google
Another feature of the tool is the "Presence of Google" card – which "describes whether or not the URL can appear in Google Search results" (Google Search Console Help) through this card you can see "URL is in Google", "URL is on Google but has issues" and, "URL is not on Google: Indexing issue" in all instances Google allows you to see more information be it what they know about your page or a list of errors and possible steps to fix said errors.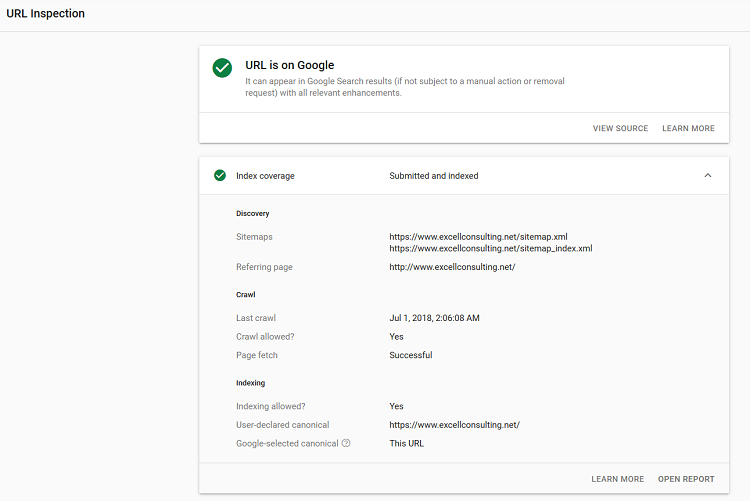 Great for Troubleshooting
While the new features of the URL Inspection Tool may not be earth-shattering for all users, the tool itself is useful for troubleshooting issues and does provide more insight into Google's crawl. It brings a handful of tools into a single-use platform – you can now run scans on your structured data and AMP pages to detect errors, without using three different tools.
We have to keep in mind, this is a Beta version and Google does explicitly state they plan to have updates to both features and reporting monthly. As with any tool, there are some kinks to be worked out and additions to be made, but it is an enhancement, and with the ever-changing world of SEO and help Google provides should be taken. We can't expect Google to just hand over a playbook of "how to rank #1" but we can appreciate the transparency and the intent to make search better for all users.