Semantic SEO is all about creating the content your ideal user is already searching for.
The world changed in 2013. Instead of Google looking for keywords, they went up a level – they started looking for intent. This was Google Update – Hummingbird.
It's changed since then, as we'll explore, but it's worth knowing what that update means. It means that instead of looking for keywords like "Miami spas" it looked for intent. Is the user in Miami and wants to go to a spa?
The breakdown is Do, Know, Go for semantic SEO searches. Want to know which one your client's last search was? Learn more below.
Hummingbird: Do Know Go
Before you can use semantic SEO strategies, you need to know what type of action your clients are taking. That brings us to the Google Vocabulary (if you will) of Do, Know Go.
Each word defines an action. Is the user intending to do something once they have their search? Are they looking for a fact? Or should Google give them places with a directions button?
Google Search: Do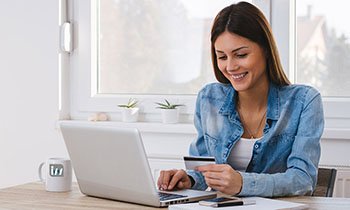 When a client has a "do query" in mind and in their search bar, they're looking to make a purchase or do an action. For example, booking a service or finding a ranking of certain products (one of which they intend to buy).
This is a lot of what we do on our mobile devices. Did you know that 50% of Google searches are via mobile now? That's just a good fact.
So if your partner told you to book a clown for your child's birthday party, a "do" search would be "Clowns for hire in LA" or wherever you live.
Google understands that your eventual intention is to hire a clown, which is a "do" action.
Google Search: Know
This is what we all used the internet for in the beginning before we really knew what it was capable of. Does anyone remember Ask Jeeves? While the notion of an online snooty butler was silly, that is exactly the idea behind a "know" query.
What is the last thing you asked Alexa or her other-brand counterpart? Other than opening an app or playing music. Around the office, we hear a lot of "Alexa, what time is it?" or "When's my next meeting"?
Those are things you want to KNOW. You're not going to do the time or do the meeting. You need the knowledge the internet can provide.
This includes things like "history of the Battle of Tippecanoe" or whatever your child asked you to Google last.
Google will send you different results for the history of, vs if you asked it to navigate to the battle site.
Google Search: Go
We all know how much we rely on our navigation systems to get around now. Who wants to bother with unfolding a map?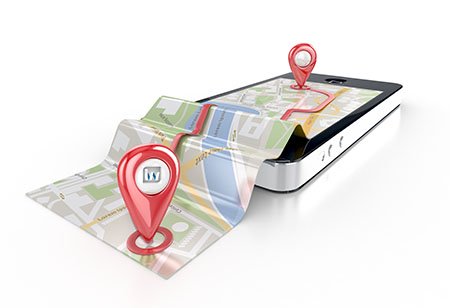 Is it making us less aware of our local geography and our surroundings? Maybe, sure. Most of us wouldn't have it any other way. A "Go" query is when you search for something or somewhere (usually) that you plan to attend.
For example, there's a difference between "clowns for hire", a do query, and "closest circus" – a go query.
"Go" searches are predominantly filled by your Google My Business Profile. If someone wants to know where the closest store is , they will type or use voice search "___ store near me".
If you don't have your address on Google My Business or at least somewhere easy for the spiders to pull, you won't come up.
Semantic SEO Tips to Make Your Clients Love You
Now that you know the basic types of Hummingbird search queries, you can think about what type your users usually use. Are you an online business that does consultations they can book through your site?
That's likely "do" queries. You need to spend most of your time optimizing your SEO for phrases like "Online marketing consultation" or the relevant search terms.
The same goes for each other type. Are you trying to drive business to a brick-and-mortar store? That's all "go" queries. Make sure your Google My Business profile is filled out and easy to read.
Unless you're a blog that concentrates on lifestyle and tips – then you won't concentrate on "know" queries as often. But if that's your niche, you know what to do!
Tip #1: Think in Phrases
Since Google looks for intent instead of keywords now (not that they ignore keywords), you need to think in phrases. Some people call these longtail keywords. Your SEO management company will have you do some of both.
To find your key phrases, look at things like your frequently asked questions – some will be "know" queries that will eventually bring you sales.
No one's going to say to Alexa (though yes, people type semantic phrases too) "find a criminal defense attorney in Orlando Florida. They're going to say "find a criminal law office near me" or "best criminal attorneys Orlando".
If you can work your pre-this article targeted keywords into your phrases, even better.
Tip #2: Optimize Value
When you stop thinking "how can we get more customers" and start thinking "how can we deliver more value?" your SEO changes. Why?
Because those are the businesses Google wants to feature. The more value-delivering you are, the more SEO bonuses you'll get.
Tip #3: Stop Keyword Obsessing
Yes, keyword SEO is still important and we're not telling you to stop writing blog posts. That would be hypocritical. But you can stop going crazy and spending thousands of dollars on something you're not ranking for.
What should you do instead? See tip #1.
Semantic SEO
Until further notice, concentrate on delivering value to your clients. You want to guess and deliver their needs so that you're ready with the answer when they search.
Voice virtual assistants like Alexa and Google Home are expected to grow tremendously in the coming years – so the more organic your language is, the better.
Did you learn something about why you need semantic SEO in this post? We hope so. If you need more marketing help, let us know.
We're here to deliver value (Hi Google!) to you.