When it comes to SEO versus AdWords (PPC) the "right" choice is not as simple as it may seem. These two seemingly independent options share some surprisingly similar characteristics.
There are a few instances in which Google AdWords proves to be the "quicker" win and seemingly more useful than traditional SEO techniques. However, in many cases, Google AdWords is costly and slow to generate a truly worthwhile ROI. On the other hand, your diligent SEO strategies are hard at work pushing organic (and in essence free) web traffic to your site, where ROI can truly be measured.
So, where do we draw the line? Do you just choose one? Or can Google AdWords and SEO work together, hand-in-hand, to get the most out of your website?
A Brief Lesson on SEO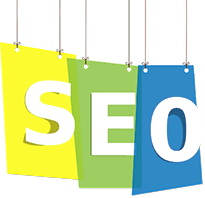 SEO (search engine optimization) is a method of improving your company website by optimizing your web presence, content, reach. and design to climb the ranks of Google and other search engines organically. Basically, SEO requires engaging, quality content that is relevant to your product or service, a functioning website, specific keywords to capture your target audience, social signals to promote your site, and correct directory listings to build your authority. Of course, there are a number of other more detailed factors to the process – but that's the high level.
A Brief Lesson on AdWords
Google AdWords is Google's pay-per-click advertising platform. It's specifically made for website owners to promote their company or business via paid advertisements that appear within the Google search results and are commonly viewed on the top, right hand, and even bottom of the pages. Google will also place these advertisements on affiliated sites such as YouTube and Gmail
The cost of this paid advertisement program is based on clicks – similar to Pay Per View with your cable provider, but instead of the cable company receiving your money per view, Google receives money every time someone clicks on your ad.
There are a number of AdWords strategies. vCPM or, cost-per-thousand viewable impressions bid focuses on spreading brand awareness more than increasing traffic. CPA or cost-per-acquisition bid allows you to specify an action that a user must take after clicking your ad for AdWords to receive payment. For example, if someone subscribes to your newsletter or makes a purchase, you pay Google, if they click then leave you do not pay. But overall AdWords is a science – it takes the right bid, combined with the right keyword and ad language, coupled with optimized landing pages to get the most benefit possible. Of course, you need to balance the spend with the return for the platform to be a viable marketing option.
Google AdWords = Traffic
Many newer businesses might be worried that building websites traffic organically is going to take a long time. Using AdWords can help accelerate your website growth. As visibility can be achieved organically with SEO, it does take time to fully optimize a website. If you're looking for quick results, it's a good idea to implement AdWords into your SEO strategy. While you go about creating quality content and a user-friendly interface, AdWords can effectively get people to your website using keywords of your choice (so long as you bid for them).
SEO Is a Long-Term Relationship, AdWords Is a Fling
Think of SEO as that significant other you'll want to marry in the long run. The relationship can be a bumpy road once in a while, but the end result is worth the hard work. If you keep up your end of the bargain, and continually provide your site with proper content marketing strategies, SEO can bring you to the top of organic listings.
AdWords, on the other hand, is the thrilling, but short-lived fling. The influx of traffic was great while it lasted, but you have to continually fork over more and more cash to keep it going – it's not cut out for the long haul. AdWords might not suit your budget forever, but the times you do decide to use it can boost your SEO efforts overall.
Marry AdWords with your SEO
If you want your website to shine, you'll want to utilize both AdWords and SEO strategies. If you're just starting out and want to see results fast, start an AdWords campaign to get a quick and easy increase in web traffic. Keep track of your CPC and monitor your keyword performance – this will ultimately help fuel SEO.
Don't rely solely on AdWords. If SEO efforts are put on hold, website ranking will not last. Not to mention, Google AdWords only works for Google. If you rely solely on AdWords, you'll be losing a big chunk of users who still rely on Yahoo, Bing and other popular search engines to make queries.
The influx of traffic you get from an AdWords campaign is exciting, especially for a new business. It's a great way to introduce your brand to new customers and expose your website while you work on improving your SEO.
SEO and AdWords are not jealous rivals. To put it simply, AdWords is an optional bonus. You can still build a successful website without AdWords, but it's a great option that will not compete with your SEO strategy, but rather, enhance it. On the contrary, you cannot expect your business to grow using AdWords alone. A strong SEO strategy is the backbone of your success. AdWords is the cherry on top. Figure out the best strategy for you and your business, and remember that AdWords and SEO can work together to make your website great.
Save