With the new year comes new trends in the SEO World, the dos and don'ts of 2016. We are all used to focusing on keywords and throwing three or four trigger words into the content. What most "non-SEO" individuals don't realize is Google has improved and is making changes to what it recognizes as a "good" source of information. 500 algorithm changes happen a year! Nowadays, the more original content you have, the longer and the longer that content it is (1,200-1,500) the more likely your page is going to be perceived to have value, and will, in turn, raise the impact on users (typically by 81%).
Martin Laetsch the Director of Online Marketing at Beaverton provides us with some interesting statistics about the impact on users: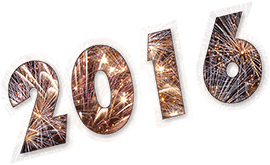 Mobile-Friendly (up 88%)
Page perceived value (up 81%)
Usage data such as dwell time (up 67%)
Readability and design (up 67%)
Paid links (down 55%)
Influence of anchor text (49%)
In the original content you are curating, Google is going to expect to see words that are related to the main topic of the article. For example, if you are writing about coffee, Google would expect words such as ground, coffee, mocha, cappuccino, early morning work, and other words of that nature. In fact, 75% of search queries are between 3 and 5 words long!
The most important thing to remember is the intention. Cyrus Shepard, the director of audience development at Moz: "in the old days, it was about getting the click. Now search engines are seeing how people interact with your website: are they going back and clicking in results, or are they finding answers they're looking for when they're on your site? Today it's about post-click activity. Not only do you have to get the clicks, but you have to satisfy user intent." With intent, we need to focus on the user experience. If users can find what they are looking for on the first page of Google they have had a great experience, and that's what we want!
Martin Laetsch provided us the stat that a mobile-friendly site will raise the impact on a user by 88%; we need to keep that in mind with every project we do. In order for SEO to be successful, we need fully optimized, mobile-friendly versions of everything. A prediction made by Rand Fishkin says: Mobile will barely cut into desktop usage and its growth rate in developed countries will slow.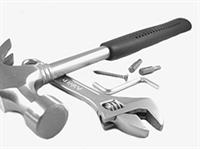 Interesting right? I thought so too. Cyrus Shepard then proceeds to state "Mobile and voice searches are shaping the future of SEO, and Google is putting new emphasis on direct answers to queries. Instead of just making it mobile-friendly, you have to integrate a mobile mindset into everything you do. "Is there a correspondence to Fishkin's prediction, I think yes!
There's so much technology in this world today; wearable tech and holographic talk are circumventing the nation. As with any new year, we must tip our hats to Google for changing SERPs and continue to educate ourselves on new ways to tap into the consumer market. Things are changing faster than ever and businesses, as well as individuals, need to be willing to adapt and embrace the change to stay competitive within the markets.