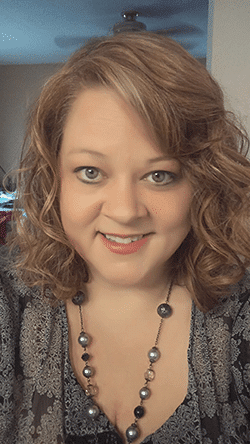 Infront Webworks, an online agency and industry leader in website design, digital marketing, and search engine optimization (SEO), today announced Stephanie Hooper has joined the Digital Agency's team of expert and innovative staff as Senior SEO and Digital Marketing Specialist. She has worked as a Director of Digital Marketing and has been a SEO and Web Developer consultant for local small businesses to global Fortune 500 companies.
Starting out in Website development, Stephanie has 16 years of digital marketing experience with expert level SEO skills, a proven track record of managing Organic and Local SEO, Optimized Content Creation, Analytics, and Social Media. She develops SEO strategies that create top-ranking organic results, driving traffic that converts to leads, customers and sales. As an analytic enthusiast, she develops solution-oriented insights that drive first-page search placement and improve client's revenue.
"Stephanie is another talented SEO expert that we are excited to add to our team". She is a great addition to the "team environment" we are building at Infront Webworks. As we focus on bringing on experts that match our company core values, we can feel the team dynamic growing stronger everyday" said Mathew Palis, Owner and CEO of Infront Webworks.
As a SEO and Digital Marketing Specialist for Infront Webworks, Stephanie will be responsible for SEO Audits, researching buyer personas, developing SEO and marketing strategies, and executing SEO and Digital Marketing that works. She will continue to expand the department's dedication to client experience that focuses on trust, transparency and a relationship that is driven by our commitment to comprehensive monthly client meetings and communication.
When asked their thoughts on the most recent addition to the team, Mike Hodgdon and Jill Sullivan, Marketing Director and Internet Marketing Manager of Infront Webworks mirrored the sentiment, "We are searching the country and carefully selecting remarkable SEO experts to ensure our clients are getting the best possible SEO and digital marketing services available", they went on to add, "with the addition of Stephanie, the amount of expert level SEO and digital marketing experience on the team climbs to over 60 combined years. " "There is just about no company in Colorado a company can find that much SEO expertise under one roof" added Sullivan.
Stephanie believes in building relationships through social media interaction, so follow her on twitter @hoops_s, connect with her on LinkedIn https://www.linkedin.com/in/stephanie-hooper-6a7aa426, and make sure to follow Infront Webworks at @InfrontWebworks or https://www.facebook.com/InfrontWebworks
About Infront Webworks
Infront Webworks is a full-service Google Certified Partner online Agency. Through a team of renowned experts, the award-winning company provides clients with professional websites, search engine optimization (SEO), marketing, and cloud solutions that deliver client results; all under one roof. With 20 years in the industry and countless "Best in Class Awards", Certifications, and a client portfolio that includes brands like YMCA, Goodwill, GE Johnson, and over 800 other clients, Infront Webworks' remains a trusted source for web solutions.
Save