Isn't it reasonable to expect a useful, time-tested content management system (CMS) to be used by prominent businesses? If so, Sitefinity, developed by Teleric, counts Dannon, Air Asia and Gatorade among its many users, and for good reason: Sitefinity, a high-end CMS, delivers web-based content management, e-commerce and robust marketing tools.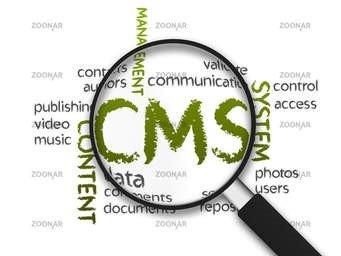 Why is web-based content management desirable? Because it provides access wherever there is a browser. Tablets, laptops, mobile devices and of course desktop computers all allow for access. Another common praise from reviewers about Sitefinity is more dramatic: Sitefinity has innovated the presentation element of content management systems by making it simpler to add content and have it display well on a multitude of devices.
But Is the Sitefinity the Right Platform for You?
When comparing Sitefinity to other content management systems, one consideration is licensing fees. Sitefinity tailors their licensing toward different user bases, and it can be argued that the so-called "enterprise" user has the most to gain, given the money spent, for this content management system. We look forward to sorting through the options and prices with you and helping you make the smartest decision.
Noteworthy Sitefinity Features
Usability! Sitefinity is intuitive and easy to use.
Given Sitefinity's commitment of resources to the development, updates are timely and ongoing as is support.
Sitefinity easily imports from other content management systems.
Sitefinity supports a wide range of content types: blogs, forums, news, images, videos, documents, events, lists, and more. Sitefinity also provides a wide range of organizational tools, including tags, categories, facet taxonomy, network taxonomy, and hierarchical libraries.
Sitefinity has search engine optimization tools on board.
Tools for email and social media marketing are complete. (Probably nothing else would be required for most applications.)
E-commerce tools include a customized online store, tax management, order management, and pre- and post-purchase hooks.
Two other features deserving mentions are strong security measures and digital asset management tools.

Sitefinity has other features that are not listed here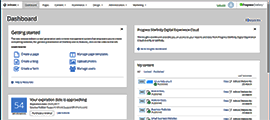 Sitefinity's user interface is sharp, simple, and easy to use. This image is the "Getting Started" screen. Note its uncluttered appearance. 
Not sure if Sitefinity is right for you? Respond to the following three questions and give us a call.
1. Features Needed
What do you need a content management system to do? What can you live without?
2. Usability and Functionality
Who will be using your content management system? Do the users have a wide range of proficiency with software?
3. Budget
Do you now or might you in the future need a robust content management system? (We can help you answer this question.)
Final Thought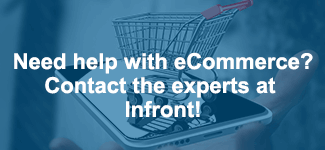 Sitefinity is a top-tier CMS that does it all. Let us help determine if it's right for you, and if it's not, we will help determine what is.