When you hear terms like NAP SEO, local search, what comes to mind? Does it make your eyes glaze over? Well, we are here to make it simple for you and teach you how these acronyms are affecting your bottom line.
NAP consistency is one of the most important local SEO strategies and should be the start of any good campaign.
Below, we explain what this all means, how it can cost you or gain you more customers, and how to implement the strategy.
The Importance of NAP SEO Consistency for Local Search Placement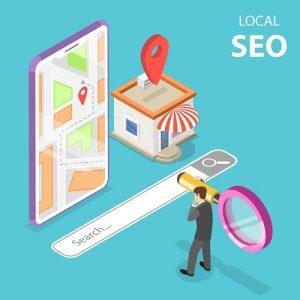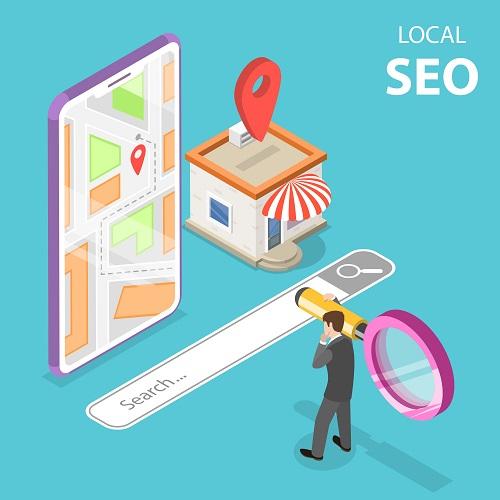 When you think local SEO strategies you probably think of writing more content or posting on Facebook. While those are amazing ideas the first steps should go back to basics.
NAP consistency is the very first step you should take to build local SEO rankings. Not only is it simple, but it can also earn you big results for practically no cost. The higher the ROI on marketing the better right?
Let's get down to it and jump into NAP SEO and why you should be paying attention to it.
Don't Grab Your Jammies NAP Has Nothing To Do With Sleep
The acronym NAP stands for name, address, phone number. Your NAP citation appears as your business name, business address, and business phone number.
Throughout the internet, this information must remain exactly the same to give it the SEO juice to boost your rankings. So, let me give you an example.
Say your business is Susie's Fancy Dog Grooming, your address is 123 Main St. in Boulder, Colorado, and your phone number is (555) 555-5555.
Your NAP citation or every one of your business listings around the internet should read as follows:
Susie's Fancy Dog Grooming
123 Main St.
Boulder, Colorado 80301
(555) 555-5555
Simple right? Well, as you spread the good word about your incredible grooming around the web things might get a little messed up. If your NAP doesn't match the above NAP on other listings you're not going to get as much credit for the mention.
You want to make sure your NAP is exactly the same across all search engines, business directories, social media, and the rest of the web.
Whatever address you use in your verified Google My Business or GMB, the listing should be your NAP citation for everything else.
Why you may ask?
Because you want to make it as easy as possible for those little Google crawling bots to find every mention of your business. You can learn more about NAP and local SEO here.
The more consistently you're out there being mentioned in different places the higher your authority and trust becomes in the Google algorithms. All of this means you have a greater chance of being rewarded with rankings.
Citations Hide In The Most Surprising Places

Now that you know what your NAP is you have to find all the mentions of your business on the web and match them up. This is a major key to local ranking.
You know your GMB, website, and major socials are going to be easy to match up but, what about other mentions of your business?
Tools To Help You Assimilate Your NAP Citations
This important part of your local SEO strategy needs a plan of implementation. Your first step will be to create a spreadsheet to keep track of the citations you find.
Here's a quick list of our top tips to locate bad info so you can take the steps to fix it:
Use Google – Google has a function that allows you to search specific websites for businesses. Type this in the search bar: "Site: yelp.com [company name]". This will give you every result on yelp that contains your business name. You can do this for any website to find all mentions of your company and make sure all is well.
If you know anything has changed recently, like a phone number, just search for the old number. Anything that comes up, take note to have it changed. An easy way to do this is searching for "[old phone number]+[company name]" it will give you every relevant match.
As you locate incorrect citations note them in a separate tab in the spreadsheet. This way you have a running list of all the ways your business is listed and you're able to search more for incorrect listings with that info in it.
Don't Forget The Other Search Engines
While everyone knows they need to please Google don't forget about the other search engines.
The other major engines, Bing and Yahoo, make up nearly a third of all search traffic on the net. Focus some effort on getting noticed on these platforms as well.
You may be surprised that, depending on your business, you could perform better on these other engines than you ever will on Google. Competition is less and ads are cheaper.
Don't forget about directory sites like DexKnows and Yelp as well.
All this means it's easier to rank in the secondary search engines.
These are also additional places for incorrect NAP citations to lurk. Make sure you check both the same way you investigated on Google to make sure all is well.
When You Think NAP… Think Money
While this concept seems minor it has a major effect on your local SEO performance. All the best local SEO strategies include NAP SEO citation cleanup because it works.
This seems daunting, especially if you haven't done anything like this before. Want to learn more about how we can help you get your best local SEO results? Contact us today and find out how we can help your business grow.
Excited to learn more about SEO and other strategies to make your site easy to find online? Check out our blog for more SEO tips and tricks.