An SEO optimized mobile version of your website is essential for success in today's mobile-focused world. But what exactly is mobile-first indexing and how can you ensure your website is up to snuff?
Here's everything you need to know about mobile-first indexing: what it is and how you can optimize your website.
What is "Mobile-First" Indexing?
Mobile-first indexing is exactly what it says on the tin. It means that Google looks first at the mobile version of your website. This is how they determine page rank search results.
If you track crawlbot traffic, you're likely to see more from Smartphone Googlebot. Your pages' cached versions are also more likely to be the mobile view.
It's called "mobile-first" because mobile isn't the only version taken into account. If your website isn't mobile-friendly, the desktop version can still be crawled.
That said, the lack of a mobile-friendly experience is likely to negatively impact your site's ranking. The better the mobile experience, the higher the chance of a rankings boost.
The phrase "mobile-first" also refers to the fact that the mobile experience of your website is now considered the primary version. This was a fundamental change in the way Google looks at websites. Before, Google treated the desktop version of a website as the primary version.
How Did "Desktop-First" Impact SEO?
SEO is the practice of influencing a page's search engine rank through various on-page and off-page techniques. When Google prioritized desktop versions, that meant SEO specialists did too.
Marketing teams used to treat desktop versions as a more comprehensive version of a site. Full content, structured data markup, and international tags were all included as standard. Link-building efforts were also focused on the desktop version of a website.
Conversely, the mobile view of a page often had pared back content. They also lacked the same level of structure and markup and weren't the focus of backlinks and external attention.
Optimizing Responsive Websites for Mobile-First Ranking

Optimizing your site for mobile-first indexing will depend on your website build.
Responsive websites responsively size according to the screen or device they're accessed on. Such sites often include all content and markup that the desktop version has. This means they're the easiest to optimize for mobile-first ranking.
When shoring up your responsive website for mobile-first ranking pay attention to:
Page Speed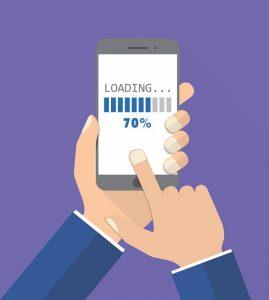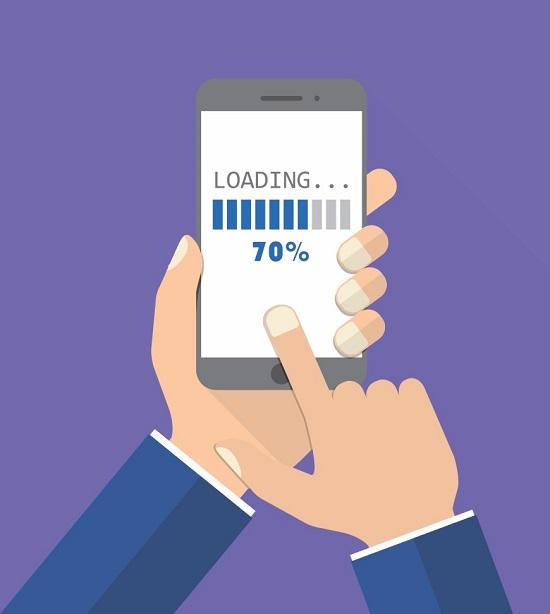 Google takes into account how long a page takes to load when ranking your website. With mobile indexing, that means your mobile site has to focus on speed optimization.
You should ensure all mobile images are properly compressed. Dynamic elements should also be optimized for speed on a mobile device. This might mean serving smaller images or cutting out superfluous functionality.
If your site is particularly content-heavy, consider breaking your pages up into subpages. This will not only cut down on load times, but it will also improve the experience for your visitors.
Hidden Content
Many responsive sites make use of "display: none" CSS functionality to improve the user experience of their mobile pages. It's a great way to clear superfluous content. Developers also use it to split content into easy to navigate tabs or accordions.
When using "display:none", however, you should know that Google will crawl and index the content being hidden.
This can be a good thing as you want Google to access all valuable content. However, Google has a healthy suspicion of hidden content. This is because some black hat SEO practices use it to keyword stuff a page. If you're making excessive use of hidden content, be aware that Google might not take kindly to your CSS use.
Optimizing Separate Mobile Website Versions for Mobile-First Ranking
Separate mobile sites are separate websites that are built specifically to cater to mobile devices. They aren't as common as responsive websites but some companies still opt to keep their content separate.
If you're running a separate mobile website, you'll want to audit:
Content
Since Google will be judging your website by its mobile content you must make sure it's all valuable. This might mean cloning content wholesale from your desktop site.
You should also ensure all content is indexable and crawlable. This includes alt-attributes and hidden elements.
Structured Markup
Google pays attention to your markup just as much as your content. This means you need to ensure your code is easily understood. Your mobile site should use semantic HTML5 tags. This includes relevant heading, article, and section tags.
Metadata
You should ensure that all your page titles and meta descriptions are equivalent. When optimizing for shorter character counts, ensure you're including the same information. Also, include all relevant keywords.
Hreflang
If you use "rel=hreflang" for internationalization, this point applies to you. You should ensure your mobile page's URL hreflang points to the mobile version of your language or country variants. Conversely, desktop annotations should point to desktop variants.
Social Metadata
You should ensure all OpenGraph tags and other social metadata is included on both your mobile and desktop versions.
XML and Media Sitemaps
Links to sitemaps should be accessible from your site's mobile version. You should also ensure trust signals such as your privacy policy are easy to find on your mobile site.
Search Console Verification
Both your mobile and desktop versions should be verified in Google Search Console.
Server Capacity
If your site is hosted on a separate domain or subdomain, ensure your host servers can handle the increased crawl rate across all domains.
Audit Your Mobile Version Today
Google prioritizes your website's mobile version so you should too. Now you know exactly what mobile-first optimization means. You also know how you can implement it whether your website is responsive or separate. With these tools, you'll ensure your website's SEO has its head in the game.
Infront Webworks can help you with your website's mobile version by optimizing and performing SEO services to your website.   Contact Infront today at (719) 577-4404 to get started with a website evaluation and see how we can help with your website mobile optimization.