We now have validated information that proves every business should have an effective online presence. Today Parago released the results from a very interesting study that reveal the overall shopping habits of 5,000 Americans from all different socioeconomic backgrounds, and from all areas of the country during the 2013 holiday season. The majority of participants, however, were college-educated, married adults who were employed full-time.
This study focused on how much research these participants did on the products they purchased; where they did their research; and where they are like to make their purchase (in-store vs. online).
Here, I will focus on where participants did their research, and where they are likely to make their purchase.
The results of the study are that for most categories, the number one source of information people gathered about th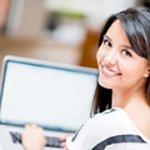 e products they bought was Google search. This was for the categories of auto parts, electronics, furniture, office supplies, sporting goods, and toys. The second most popular source of information was in-store displays. This was mainly for groceries, home improvement products, and pet supplies, although Google was second in all those categories. The third most popular source of information for shoppers was the retail store's own website, and this pertained mostly for clothing stores and cable companies… although Google search was second for cable service as well.
As for where they did their shopping, more of the consumers said they would rather purchase online through an online e-commerce store than a brick-and-mortar store, although the study didn't say where they actually made their final purchase. However, it did note that 99% of the participants with incomes of $50,000 or more reported that they shopped online.
So this study tells us that when Americans are ready to buy SEO, shoes, appeal or just about anything, they generally go to Google, do some research for pricing and product comparison, and then, often times, they buy while they're online.
Some interesting tips and tricks that came about from this study is that people respond more strongly to limited-time rebates than they do to instant discounts. Makes sense when you think about it, it's like an attractive girl, if you don't get her now, someone else will, so you better hurry!
Another interesting marketing fact is that for almost every category participants spent no more than two days shopping, and at no more than two different stores/websites. This to me says you better be visible online if you want to sell your merchandise.
With such a high percentage of consumers researching and shopping online it's more and more important for businesses to have a good online presence. Whether you have an e-commerce website or not you want to be online at the very least so people can do research about your product/service. The best way this is done is through a combination of SEO services, pay-per-click services, and directory services like Yext local listings.
Infront Webworks is a Google-certified website company that offers digital marketing service, and can help target your audience efficiently. Give us a call to find out more!