Customizing Vehicles For Adventure
With a passion for adventure and old-world craftsmanship that has lasted 20 years, Alpine Mechanisms has a clear goal to make beautifully designed vehicles for any adventure. With a goal to create quality products that perform great for many years to come, the team at Alpine Mechanisms needed a website that reflected their abilities as well as provide e-commerce through the website. It was important their site displayed the vehicles they created, but also their services and other products that could be sold and fulfilled online.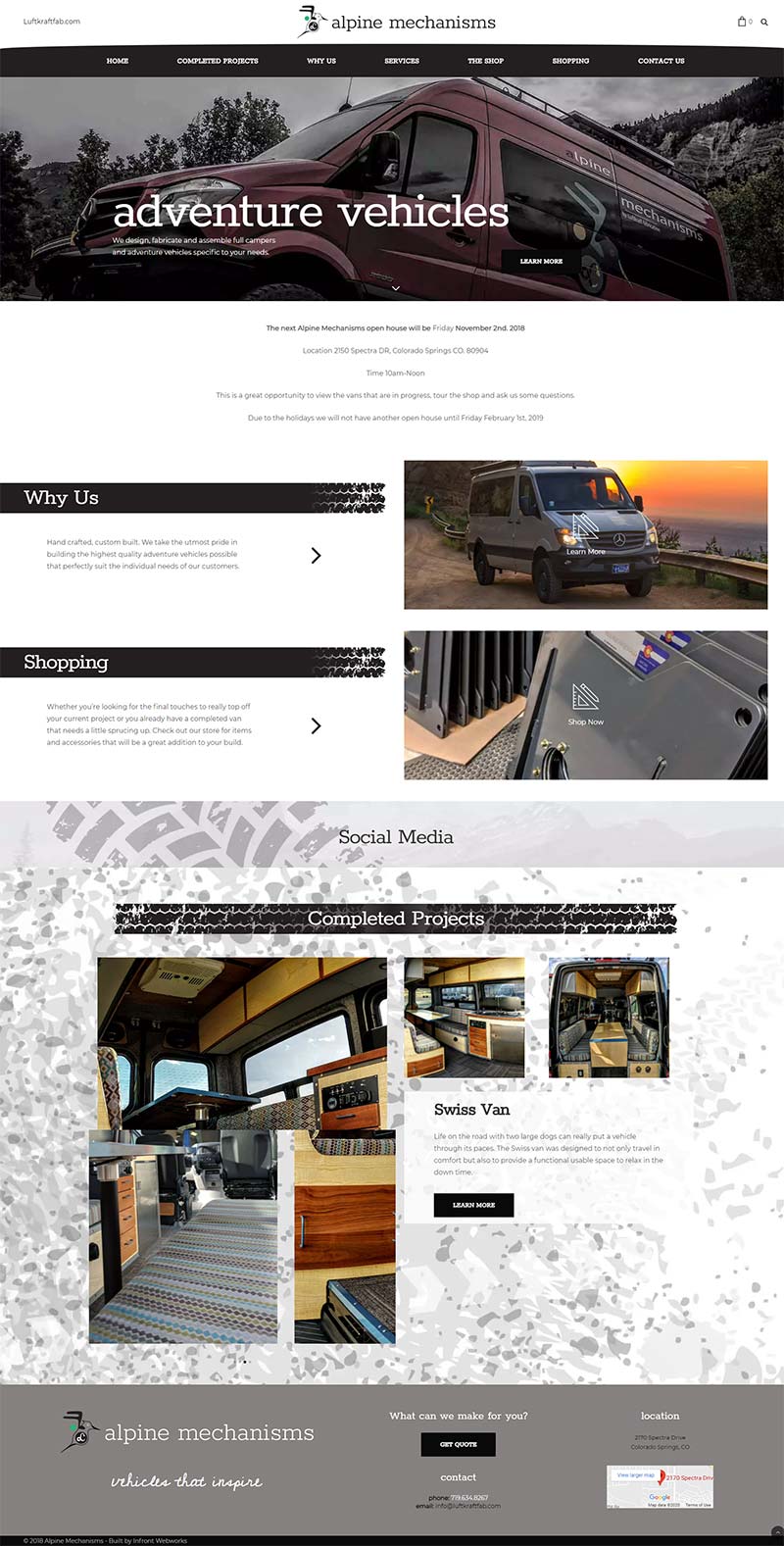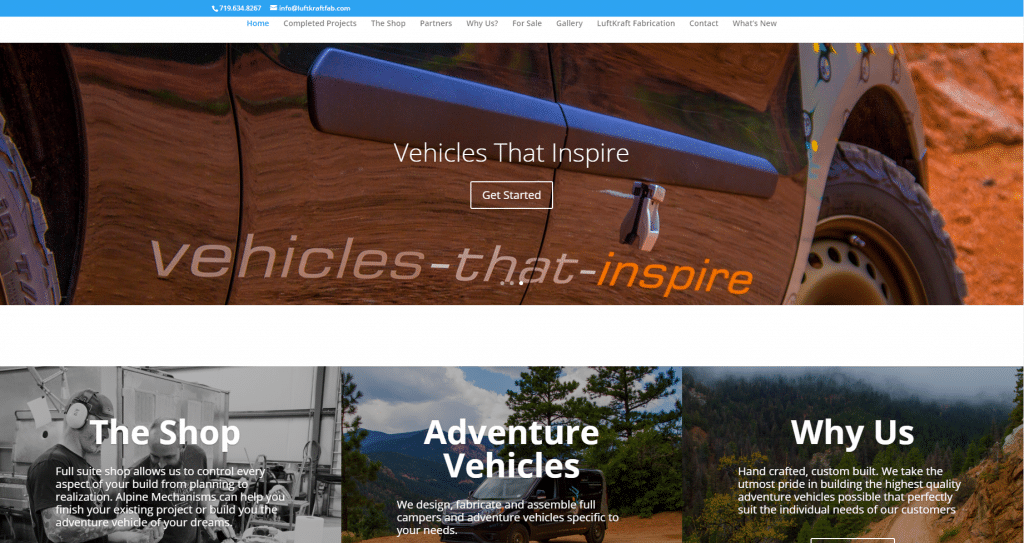 The legacy site did not bring their products and services to life in an engaging and visually appealing manner.
The landing page for the legacy site was sparse on engaging information.
The navigation menu was small, and very close to the top of the page, making it hard to see and discouraging visitors from looking through the website.
The contact information was tucked along the top as well, in a spot that was easy to look over.
To meet the standards of graphics and layout the client desired.
To create an overall interesting and appealing site without being too cluttered or minimalist, while still emphasizing the photography.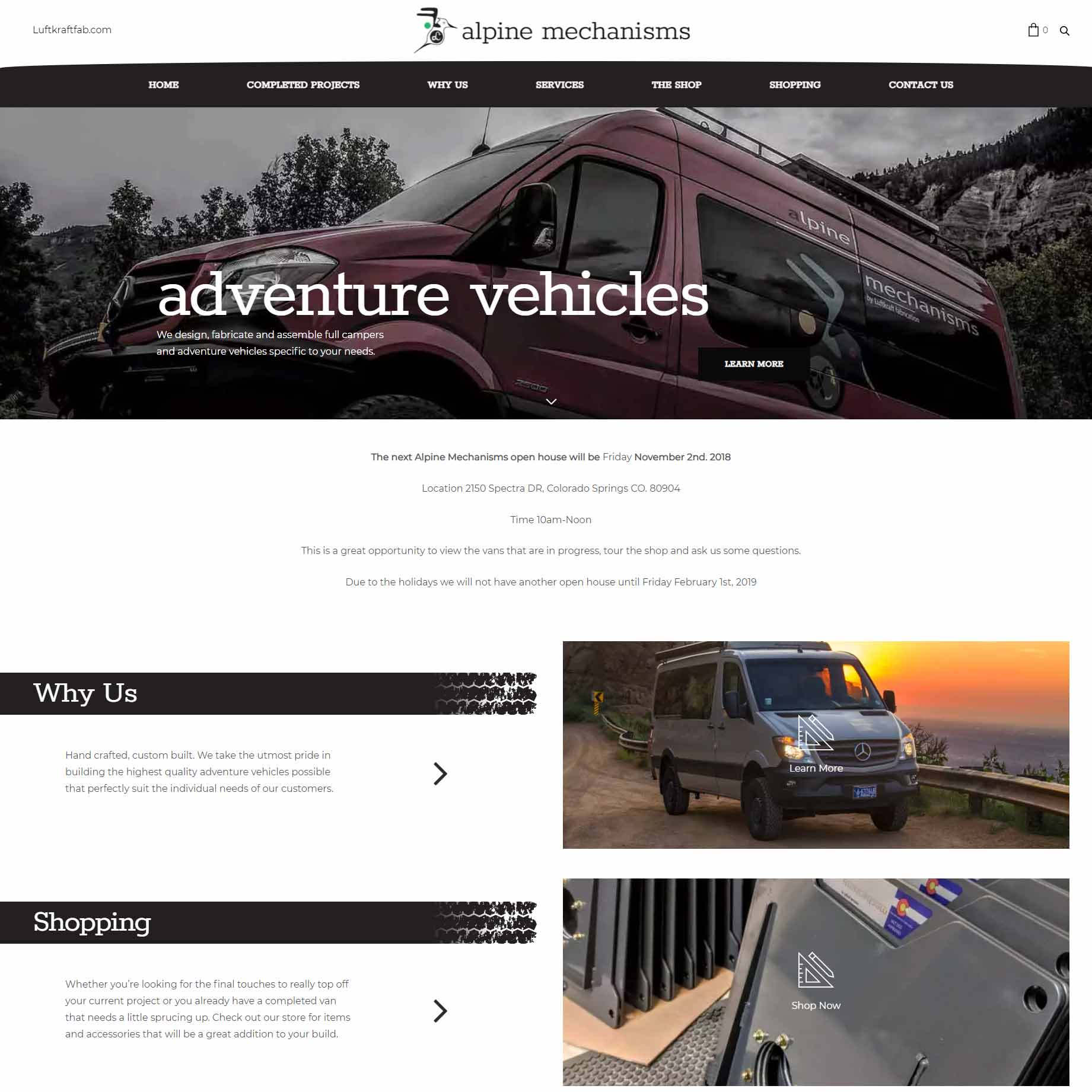 Moving their website onto WordPress and utilize WooCommerce allowed the company to move to an online order processing operation, with the ability to place certain products on a waitlist to allow for the products to be manufactured in-store without being rushed so they can ship.
Simple textures were added as backgrounds to the landing page to help bring it to life in an engaging manner.
Text was added to the website to provide more information on each section, but the photographs are still the emphasis to engage the website visitor.
Navigation was designed below the header and the text enlarged, bringing the remaining pages into the viewer's eye and encouraging them to browse deeper through the website.
Site Speed increased, supporting their SEO and organic ranking.


With the new website, Alpine Mechanisms can now support online ordering, with the bonus of not needing to sacrifice the quality of their products for the sake of manufacturing them immediately. While the site is simple, it is balanced well with textured backgrounds that help brings an interesting design to the website. And with an easier to find navigation, users are encouraged to explore the website and see just what it is Alpine Mechanisms has to offer.