The creators of Del-Immune V know what it's like to catch cold after cold. In 2003, they introduced a powerful nutritional supplement to help the immune system protect the body against infections as well as acute and chronic immune conditions.
Word of mouth, commercials and newspaper articles launched the brand's popularity into a doctor-recommended product. Thousands of customers worldwide could easily find Del-Immune V and purchase it online.
But a costly redesign of its ecommerce site quickly proved to be a challenge. Within three months of the website launch, the site lost 70% of its traffic. Determined to find a trusted and reliable web development and SEO partner, they called us.
Del-Immune V needed to recover from a website redesign fast because of the following gaps:
Ineffective ecommerce design and architecture

Losing credibility with Google because 301 redirects were not in place

Loss of search engine optimization

Keywords not carried over from old site

Broken links and missing pages
Build new, easy to use ecommerce site

Ongoing training, troubleshooting and technical support

New and optimized content, content marketing, social signals

Fully Managed SEO program, including:

Top Google placement for keywords

Comprehensive onsite and mobile search optimization

Site speed assessment, optimization and image compression

Link-building, search engine submissions, citation-building
We were very proud to have the SEO work done for Del-Immune V nationally recognized as a finalist in two National SEO Award Ceremony's.
2018 Interactive Marketing Awards

Best Interactive Marketing – Retail/Ecommerce- Del-Immune V Campaign

2018 Search Engine Land (Landy) Awards

Best Overall SEO Initiative – Small Business- Del-Immune V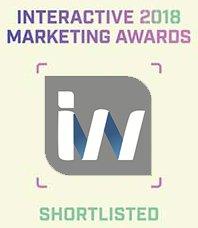 Over the course of a year, Del-Immune V's website traffic skyrocketed with nearly 200 keywords in the number one position. Overall website traffic increased by 1,059%, with organic search traffic gaining 1,491%. A paid Facebook ads campaign resulted in increased traffic to the site by 1,367%. Online traffic increased sales and opportunities for Del-Immune V to connect, engage and convert visitors into customers.