Home > Facebook Advertising for Non-Profit
Facebook Advertising for Non-Profit Increases traffic by 286%
286% Increase in traffic for Non-Profit through Facebook Advertising
This church started out small in a Tuesday night bible. They have been steadily growing and getting the word out to their community. The church has been privileged to host over 100 conferences and guest speakers over the years with a strong emphasis on training and equipping people to do the work of the ministry.
But when Covid prevented the church from meeting, the pastors knew they had to still get the word of God out to the people.
They were putting out videos on YouTube and were developing a following but they needed guidance on the best way to do their video marketing to grow their audience and reach more people.
The goal:
Acquiring new followers and increasing engagement to get the word out and give people hope during a very difficult time. Monetizing their Facebook channel and developing an online event process for speakers.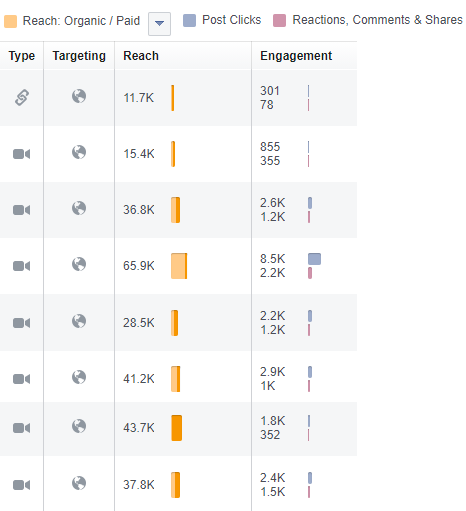 Why Facebook? Although Facebook has been around for quite a while, it's still a thriving platform for businesses and organizations alike to build brand awareness. With over 2.38 billion monthly active users, you can use this platform to spread the word about your business. From photos, videos to paid advertisements. With all these options and opportunities, it can be difficult to figure out which strategy will work best for your company.  Infront Webworks ran consistent Facebook ads, promoting the videos with pixel-based and look-a-like audiences to attract new followers, and increase engagement. We also focused on developing an online event process for special events and speaking engagements.
Reactions, comments, and shares went from under 185 reactions per post to averaging over 2K+ in reactions. When they initially started with us, their max post reach was 2 to 3k. After optimizing their Facebook pixel and developing a great audience with organic and paid reach combined, they reached up to 65k, and during the holidays reached an overwhelming 120k. By strategizing and developing social media advertising directed at a fanbase of shared interest on a social platform can be much more effective than content that seeks out leads. Videos that intrigue and inform audiences about a topic they relate to can be a much more effective way to gain and keep an audience.