Garden of the Gods Self Storage
Storing People's Belongings Securely
Garden of the Gods Self Storage is in Western Colorado Springs, at the base of the Rocky Mountains. They are the largest storage facility in Colorado Springs, with affordable storage units of varying sizes to make storing belongings stress-free. And with a gate around the facility and 24/7 surveillance, people's belongings are in safe hands.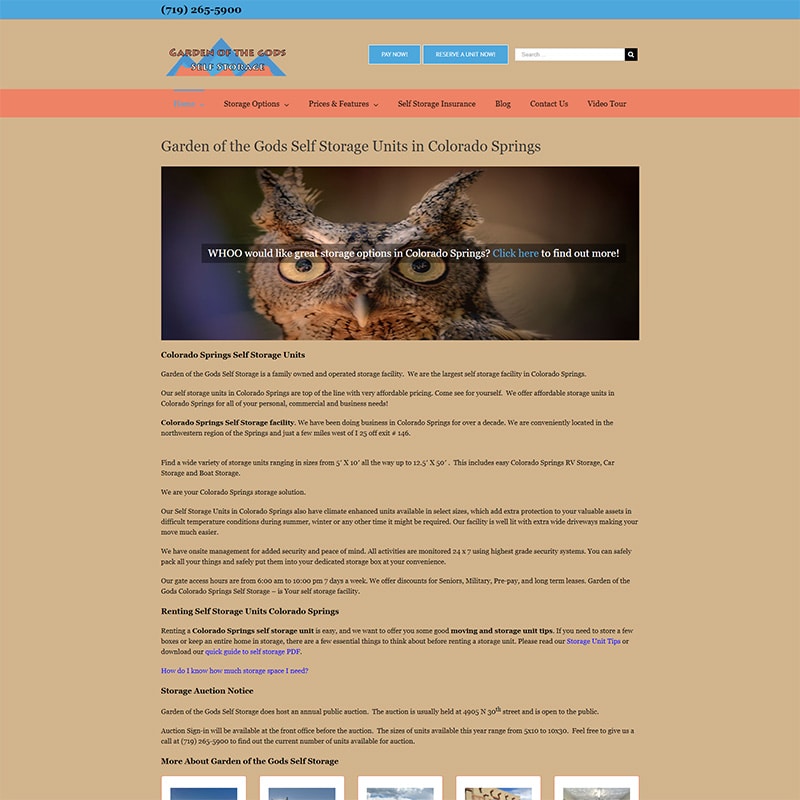 The website was not keeping up the pace with their updates and guarantees to a safe facility. The website's design was rapidly becoming dated. With a backend that kept breaking and made updates difficult, it was time for them to take the leap with a new website.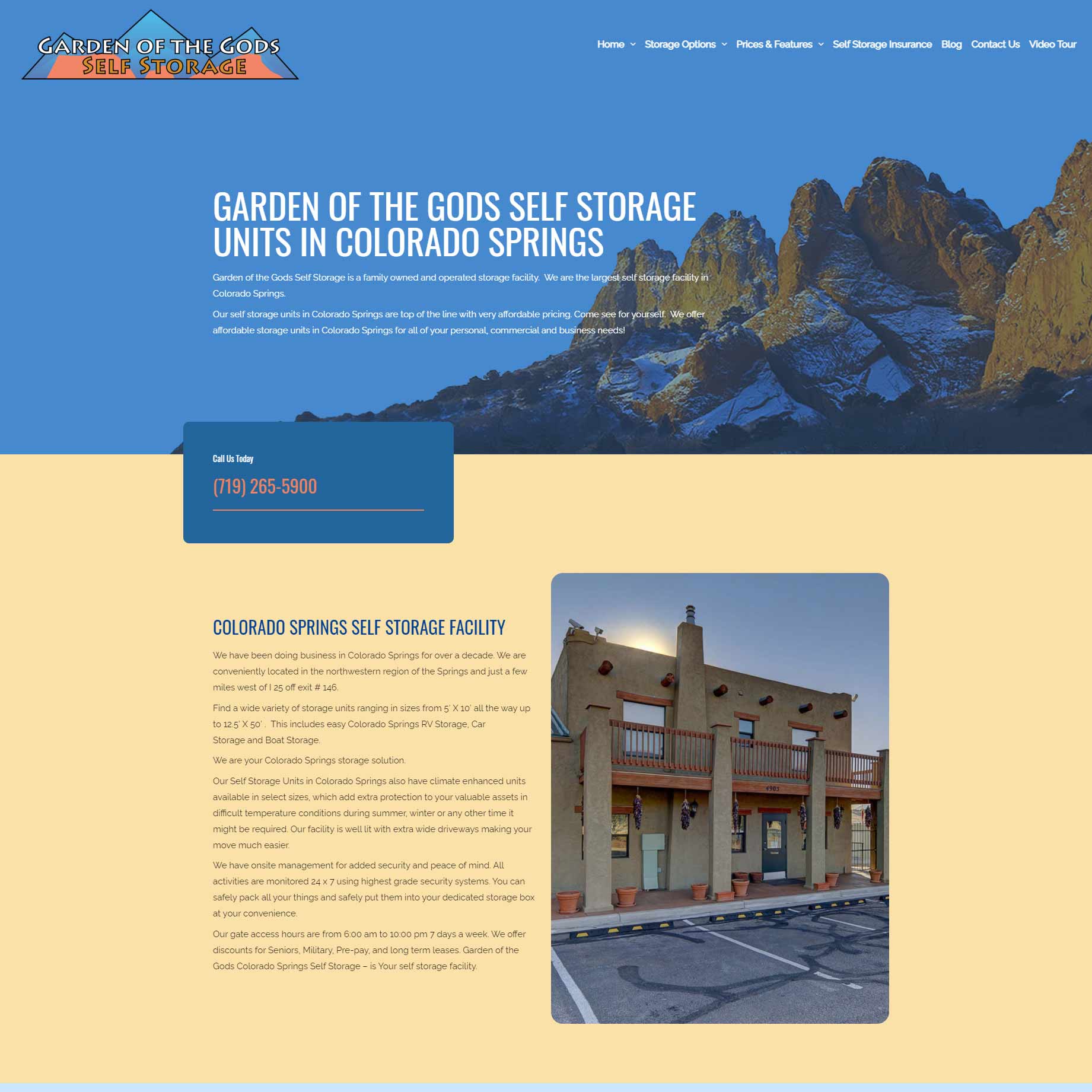 The website design was taken and upgraded to a new and modernized design that the client loves. Information is easier to find on the website than before for anyone curious about what self-storage units are available. And with an improved backend, they can update their site without risking it breaking.
The efforts of our team paid off, giving Garden of the Gods Self Storage a fresh look the client is proud of. Information is split up to make it easier to find and read for visitors. With a brand new backend, they can be sure updates they make will be put onto their website without breaking it in the progress.