Private Jet Charter Company Wins Global Marketing Award For Best SEO Travel Campaign
Industry: Travel & Leisure
108.9% ORGANIC TRAFFIC IMPROVEMENTS GROW AVIATION BUSINESS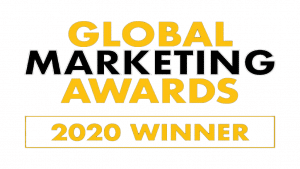 Trilogy Aviation has a select audience. They sell luxury private jet charters which tend to be expensive and cater to a wealthy audience, corporate businesses, and the top 1% of earners.

The client's strategy was two-fold, the first part consisted of an aggressive PPC campaign re-built from the ground up to target geo-specific regions popular with private jet frequent flyers and to utilize better landing pages that encapsulated the direct messaging of the advertisements to help conversions and lower click prices.

We created ads using Google Ads Search network, created ads using exact match keywords focusing on specifics of company offerings, and created ad extensions and copy that was more compelling. Using different ad formats and sizing in-call ads, RSA, and ETA to drive appearance and CTR.

To further drive a granular targeting approach, we used Google Ads in-market audiences with the addition of detailed targeting through demographics. Our main goal was, by thoroughly exhausting the ad spend we were also able to maximize performance through Google's AI learning and increase conversions within the budget.

The second strategy shift utilized SEO for organic placement and "natural" leads. This strategy involved a website redesign into WordPress from a custom PHP website to help better our efforts. Those efforts in strategy included content optimization, advanced interlinking strategies, keyword mapping to specific landing pages, Header Hierarchy and optimization, site speed improvements, meta/title improvements, alt attributes, and building out a solid SEO foundation to help improve off-page results from incoming links.

After the site redesign, the proper 301's to preserve equity were implemented. We in tangent began to disavow toxic backlinks after setting up search console. We then used Yoast to integrate optimized titles/descriptions across the website targeting our high priority keywords specific to the pages. From there we used screaming frog to optimize interlinking throughout the site using exact match anchor text, implemented title tags for interlinking and better UX, created an HTML sitemap. We then introduced and added schema to the website while looking at site speed by implementing WP fastest cache and reSmush.it and improved the server the website lived on.
*All form submissions are 100% private and confidential. We will not share your information with anyone outside of Infront Webworks.