Spreading God's Love and Compassion
King of Kings was founded in 1999 with a Tuesday night bible study. Over the next 20 years they grew and expanded into a church that hosts conferences and guest speakers, and helping saints learn what they could do to continue the work of the ministry. Over time, they realized their site was just not keeping up with their expanding word of spreading God's Love.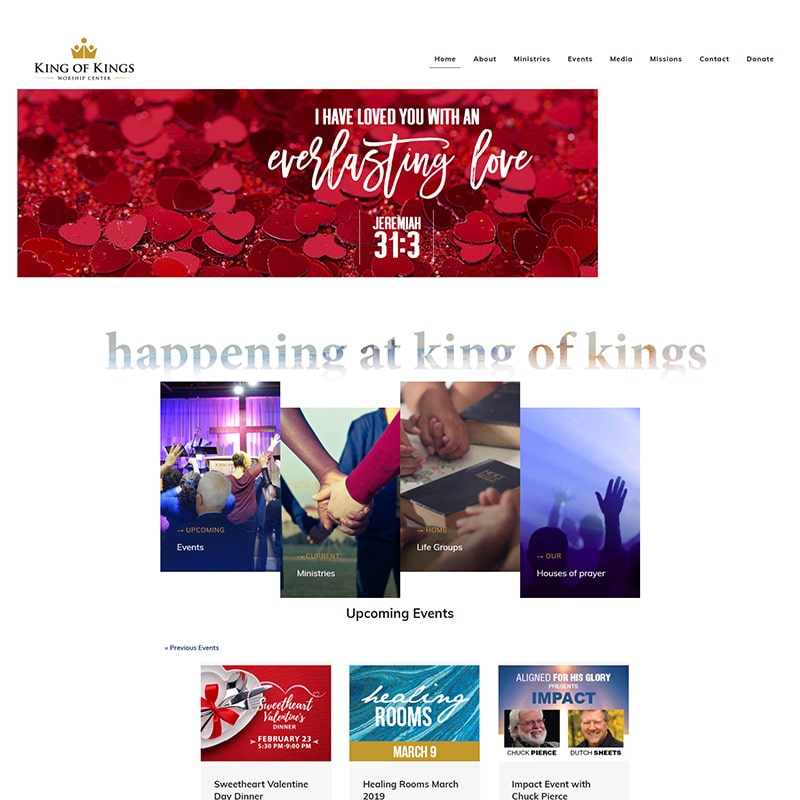 Upon visiting King of King's old website, there was not much to speak of in design. There was little in the way of content, and what content did exist turned out to be out of date or inaccurate. Paired with this were many broken page links, destroying their SEO by leading people to 404 pages instead of what they were searching for originally. Editing content was a struggle that only became harder over time.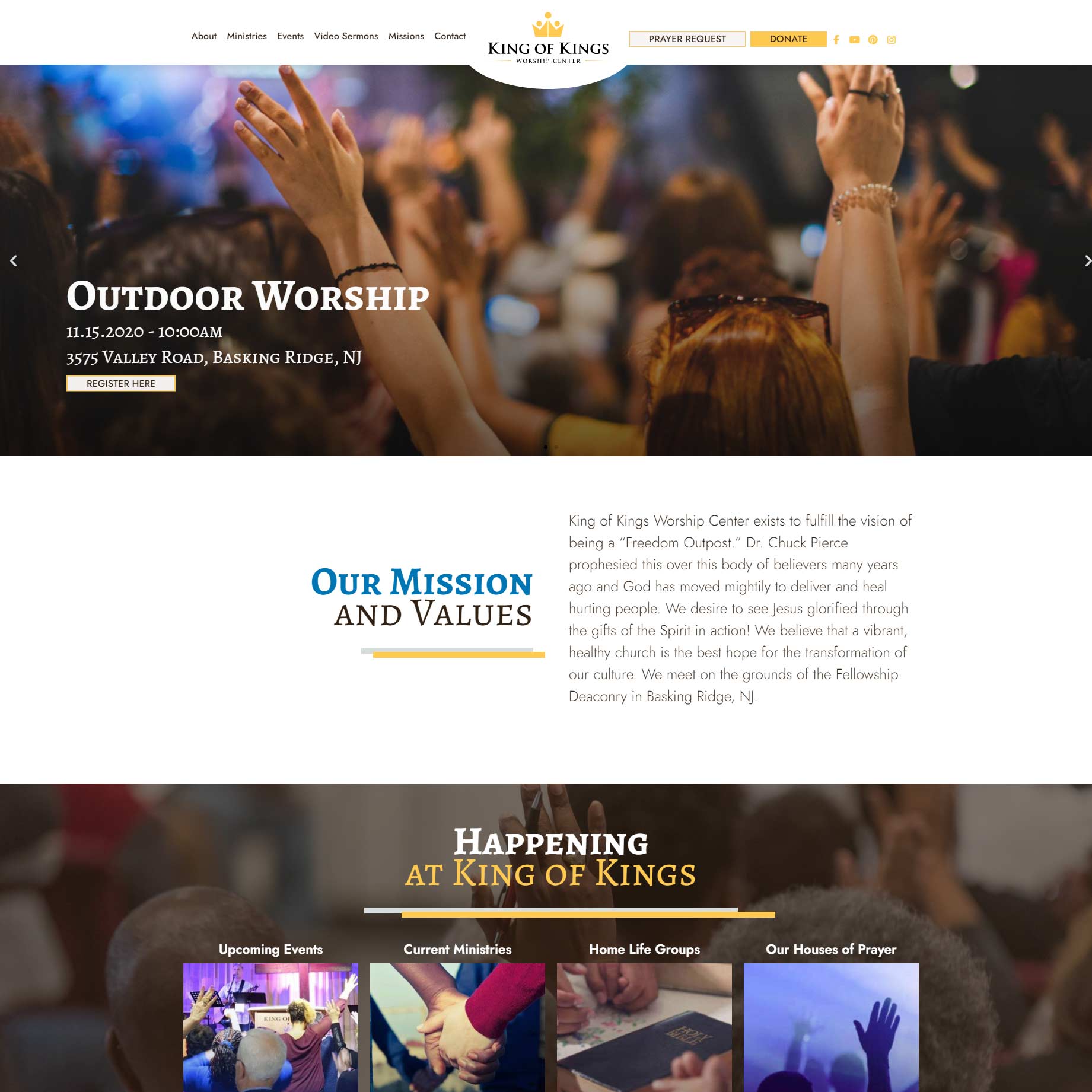 The design was the first step to ensuring their website helped encourage their mission. The design was made more engaging and made easier to parse through if a visitor was looking for a specific section of their site. In the process, 404 links were pruned, and inaccurate content was rewritten to reflect the ministry as it is today. Any edits and updates were streamlined to allow the client to change anything they want easily.
The efforts of creating a new website for King of Kings paid off. With a clean design and updated content, visitors can now look for what they are curious about and expect up-to-date content with no 404 errors to be found. With a streamlined method for editing and updating their content, the client can ensure that at any moment the information their visitors are seeing continues to remain current.