Trans Tech Auto and Truck is a family-owned business and premiere auto repair service provider established in 1981. They know what it's like to have a car break down at the most inconvenient times – while you're on vacation, passing through or earning a living.
Making sure stranded drivers can easily find their reputable 24/7 service on their mobile device is critical to their business success. Trans Tech seized the opportunity to harness the power of digital performance as it became increasingly affordable to smaller businesses.
But it didn't come easily. There were difficulties finding the right kind of digital marketing service to help identify and support their needs.  That's when they called us, determined to find a new partner in digital marketing.
Trans Tech was experiencing an array of misinformation about their business online. Customers could not find Trans Tech in search results or access customer reviews because of:
Changes to the site domain without 301 redirects in place;

Hundreds of auto websites featuring the same content across the web;

Poor onsite optimization;

Broken links and missing pages.
New and optimized content, content marketing, social signals

Fully Managed SEO program, including:

Top Google Placement for Keywords

Comprehensive onsite and mobile search optimization

Site speed assessment, optimization and image compression

Link-Building, Search Engine Submissions, Citation-Building
Over the course of the time period November 1, 2016 to June 30, 2017, Trans Tech Auto & Transmissions has gained 3,948% in Organic Search traffic.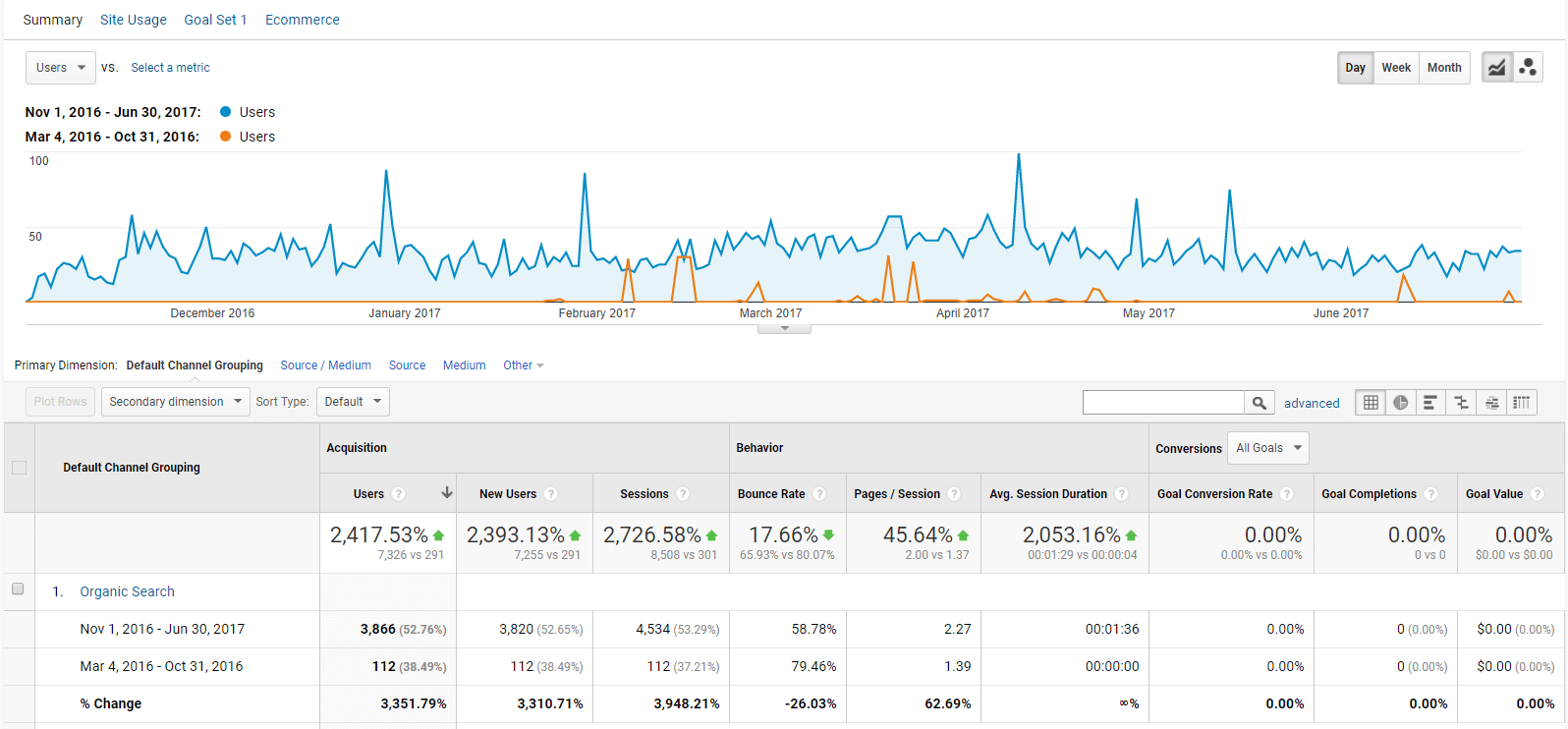 To date, we were able to ascertain their highest quality keyword in number 2 position on Google, which is "transmissions". We've also seen vast improvements to Google My Business.

Our primary goal for Trans Tech Auto & Transmissions is to gain top fold positioning for all transmission keywords. Gaining top fold for the keyword "transmissions" has given the client a massive boost in organic search traffic from Google and other search engines. Before coming to Infront, Trans Tech did not rank at all. Trans Tech is still a client today in our Fully Managed SEO Package.