Encouraging Sportsmanship Through Education
TrueSport is part of the U.S. Anti-Doping Agency (USADA), using their experience to ensure the essence of sport is kept true. Their goal is to change youth sport culture by offering educational tools and resources, encouraging integrity, courage, responsibility, teamwork, and respect in the process. Originally, they were trying to manage three separate websites, so merging them into one was a must when it came to ensuring their site was up to date.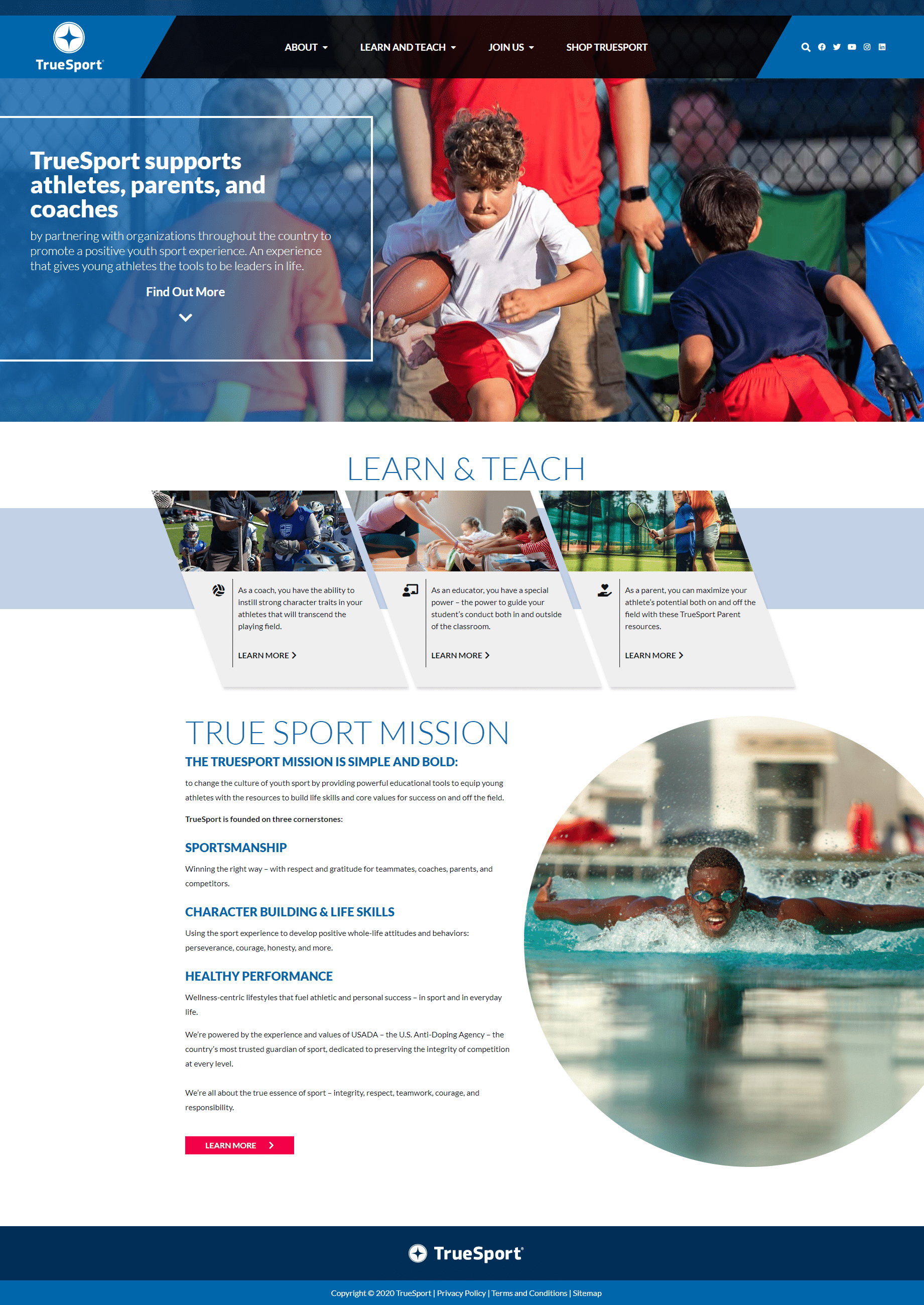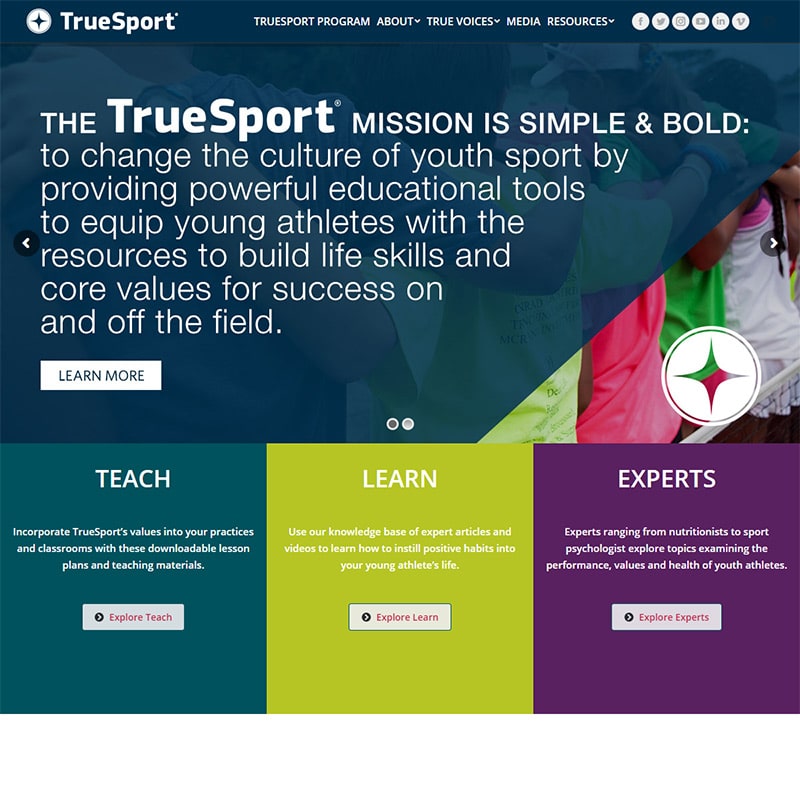 Due to TrueSport being split up between three different websites, their store was dormant and did not function properly. The designs for all the sites were out of date, pushing visitors to the site away due to slow speeds. When it came to editing, their page builder was clunky and did not fit the growing needs they desired.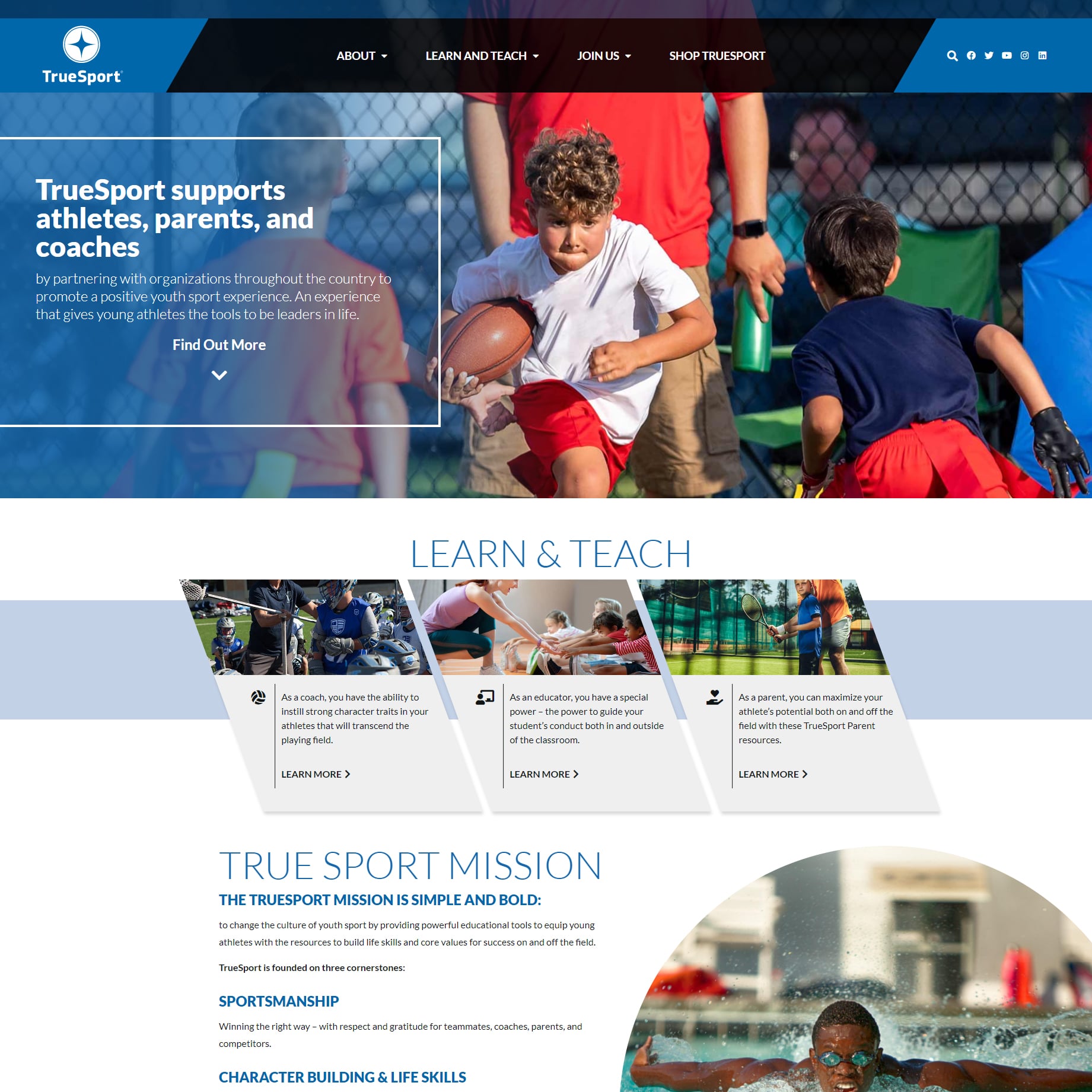 Along with consolidating the websites and giving them a new and modern look, the websites were moved out of their old page builder and into Elementor. As a result, their pages are current and load faster than before. Elementor's drag and drop functionality makes it easy for Truesport to edit and publish any content they need to when they need to.
Thanks to the combined efforts of both teams, TrueSport now has a website they can be proud of. With a modern design and easier editing, they can confidently update their pages without having to worry about breaking the functionality as a result. Pulling the sites into one makes it easier for visitors to find the information they want and will only help their SEO efforts going forward.