Veterans Referring Veterans
Helping to Connect Veterans and Communities
The owner of Veterans Referring Veterans was facing a problem as his business, which helps military veterans, did not have a clear online niche. Most business directories do not have a section for veteran-owned businesses. The owner had been asked more than once if he could refer businesses that are owned by veterans but did not have a fast and easy way to direct the people asking to the veteran-owned businesses he knew of.
He thought a directory would help. With this idea in mind, he came to Infront Webworks with the goal of creating a directory dedicated to fully verified-veteran businesses. He also wanted something that would let the local community recommend businesses they knew, while providing the flexibility that could support any and every kind of business for veterans.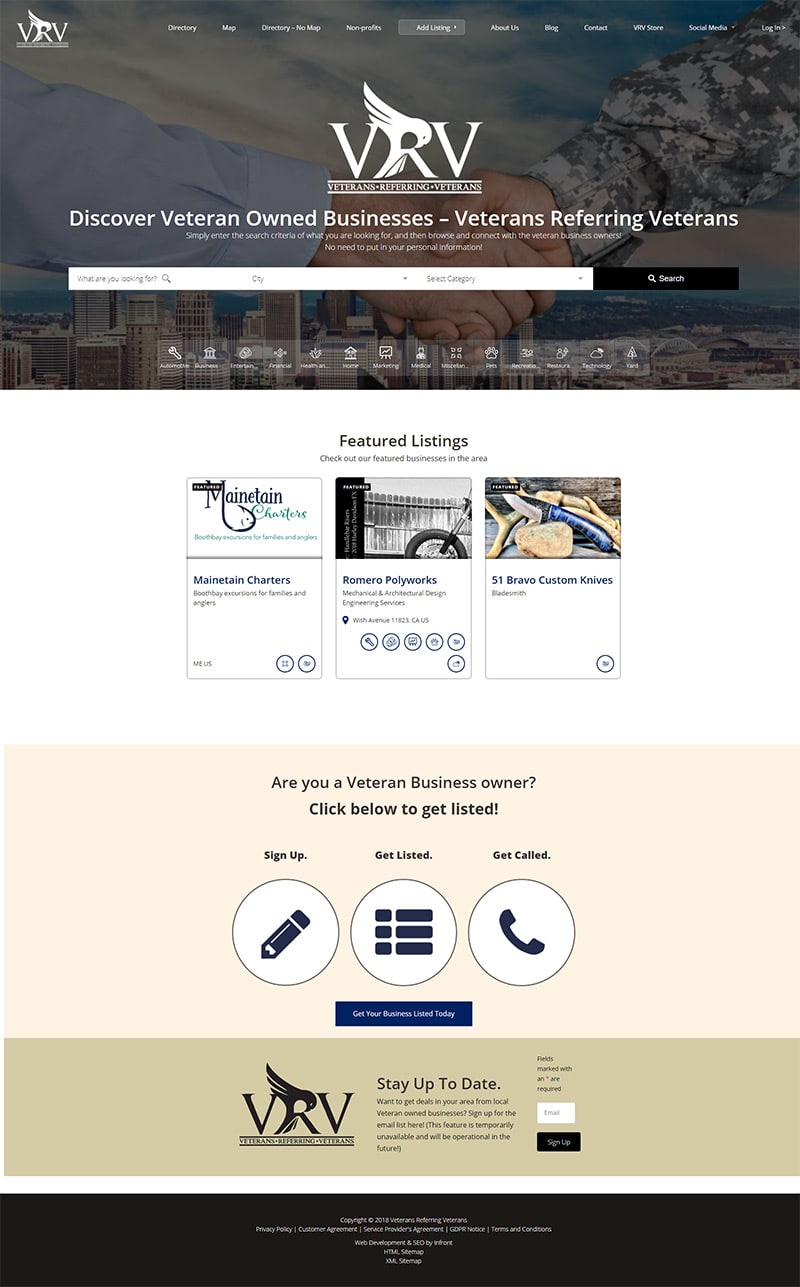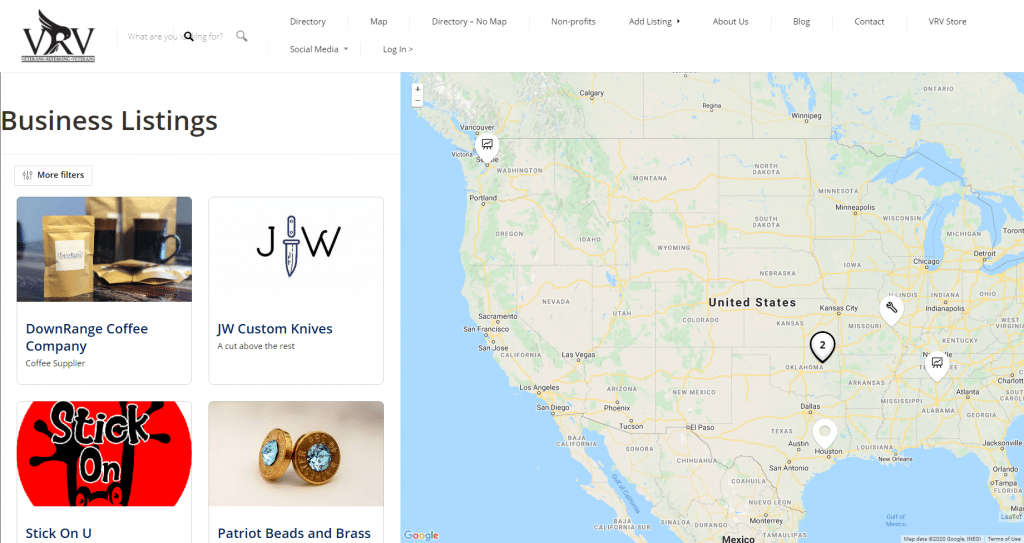 The website was brand-new and needed to have the right look while including information that is expected from a directory website.
There needed to be a way for business owners to add their businesses, and for the system to confirm if the business owner was a military veteran without creating a security risk from requiring sensitive information.
The website, and being able to contact businesses, should be available to the end user without any sort of account creation or inputting personal information to the website.
The website would need to be responsive to allow users to access it from any device.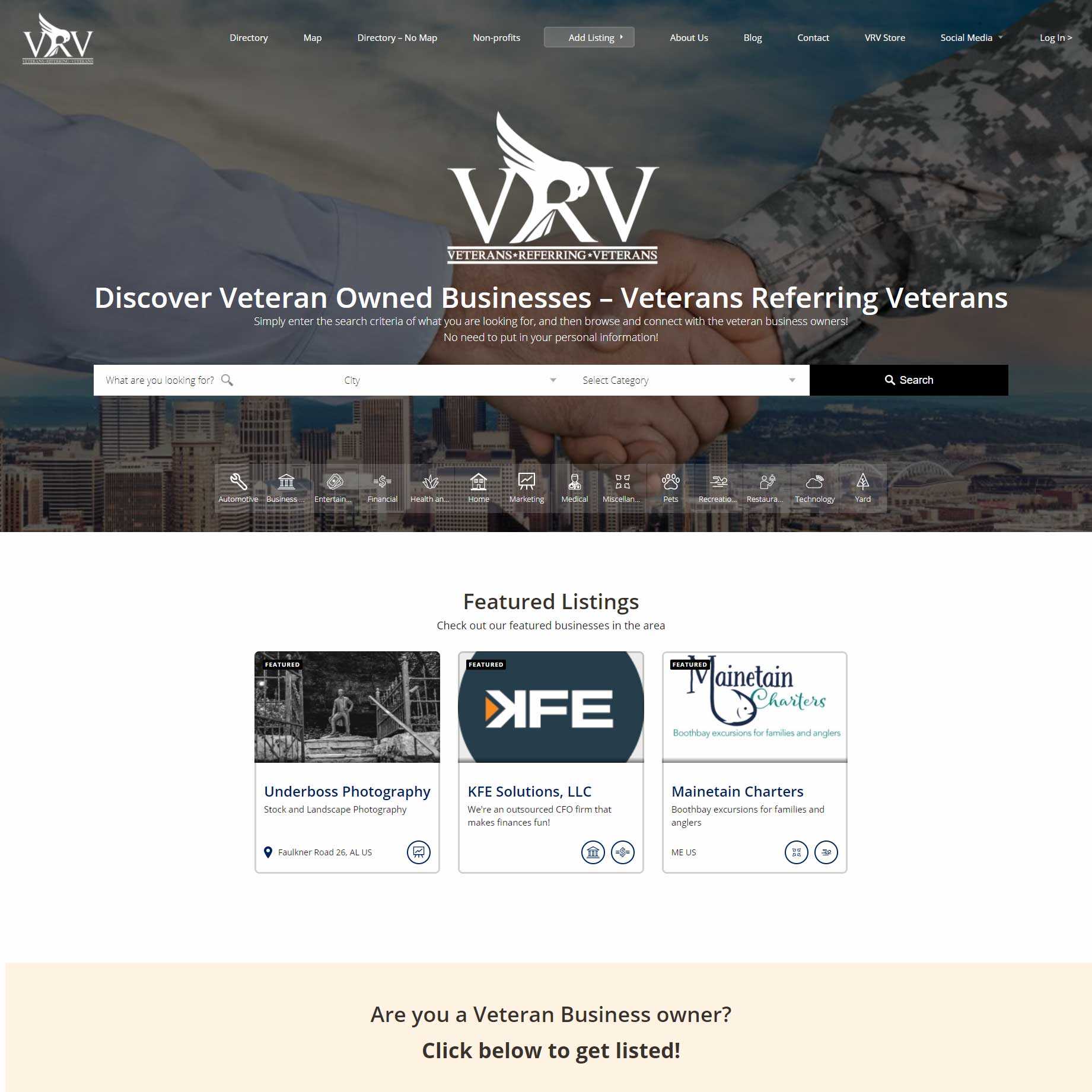 The website was built in WordPress, helping business owners and potential clients access the site quickly and find the services they desire.
The layout of the website is easy to look at and find the information desired, with a landing page has a search bar and various categories to sort by businesses.
The website can be used on any device in case of users needing to find a business on-the-go or for emergencies.
Users do not have to reveal personal information to contact the business they decide on, as the website and phone number are readily available.
An application was added to the website that can validate a person's military status without requiring disclosing any confidential information, allowing the website to confirm the businesses being added are veteran-owned and validated.
The site speed metrics were set up to support their SEO marketing.
With the launch of Veterans Referring Veterans, members of the military and surrounding communities have an easy way to find a range of veteran-owned businesses. A method that can confirm someone's veteran status without a potential security risk was found, so all the businesses are validated veteran-owned. By having an easy to navigate website and a welcoming landing page, the website encourages users to have a look, find a business they might need, and feel proud they can support our military veterans.