Personalized Signs For Every Need
Whether it's a candidate for a state seat, or a business looking to advertise, they know how important it is to have signs that display what it is they're about. This is where Vinyl Tech Signs comes in. With almost 25 years of experience crafting signs for every occasion, they knew it was important to have a website that reflected their expertise. The folks at Vinyl Tech Signs approached Infront Webworks to help make their website update look as great as their signs.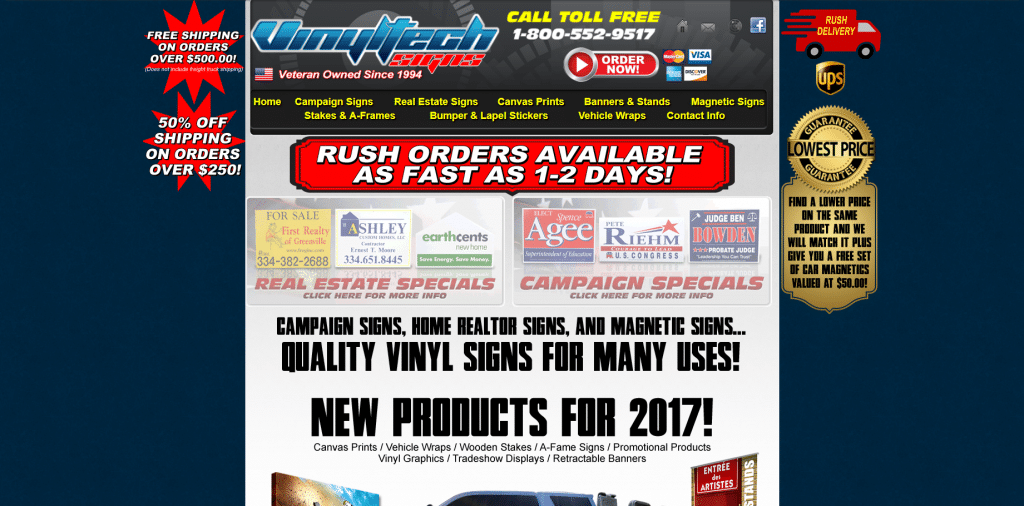 The previous website design was created in 2013 and has had only minor design updates to the margins and header since.
The landing page was not laid out effectively, displaying a variety of pictures along the top half of the page with lots of text along the lower half, with little to no white space to break up the text.
Prices for each product were laid out badly and were not easy for the user to read, discouraging users from looking further.
The site was not responsive, making it difficult to read on smaller screens like tablets or phones.
Considerations had to be made toward the future, and how the company's growth in the future might need to be reflected on the website.
Meeting the high standards for the quality of imagery and layout with regards to the consumer.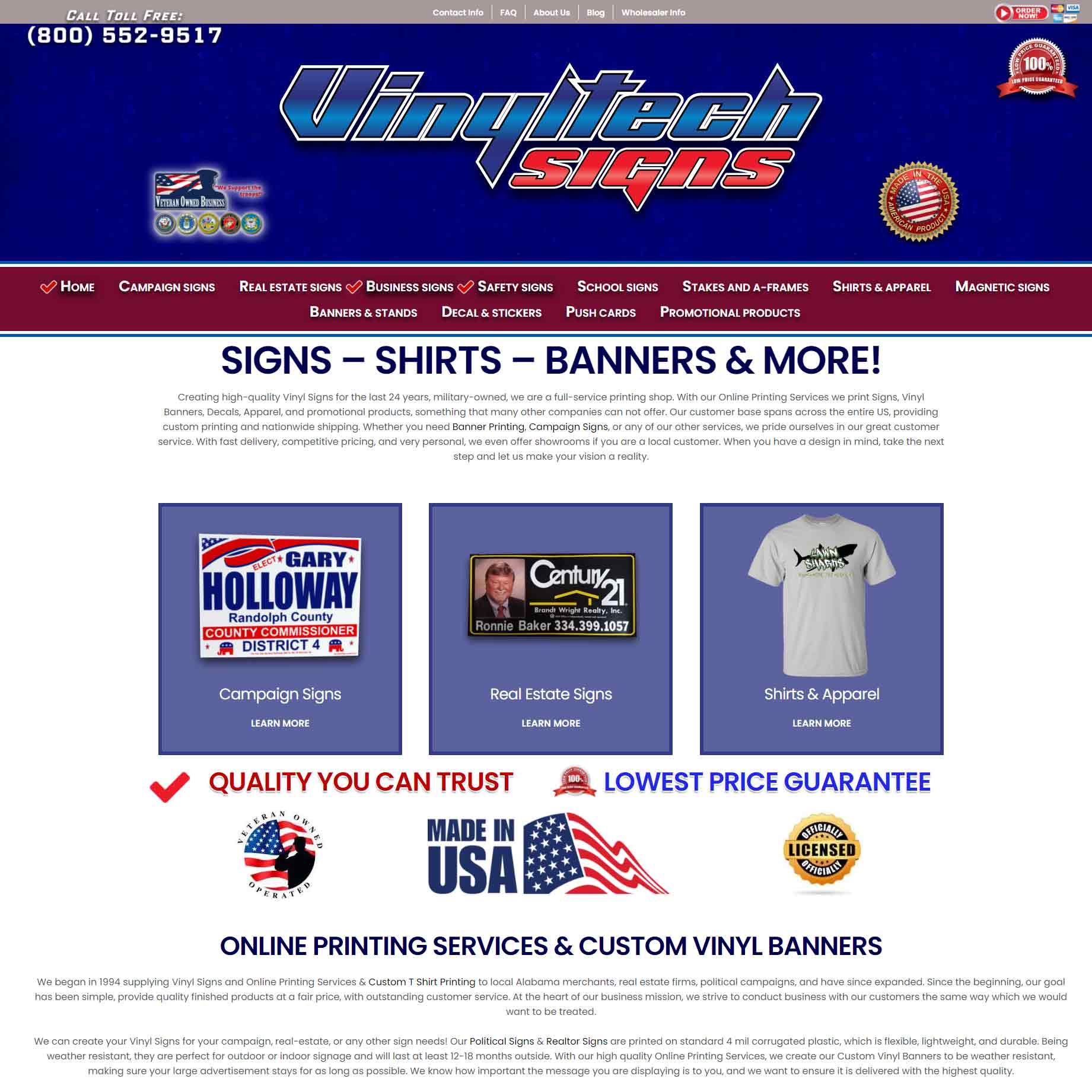 Creating a visual appealing and professional website that builds trust with the user.
The landing page created a balance between written and visual elements, mixing the two together and laying them out into easy to distinguish sections based on information.
Prices were laid out into tables that are neat and easy to read and set up next to each other to see how prices between different options compare.
Wholesale pricing was added, with coding in place on each product page to display prices based on if the user is logged into a wholesale account or not.
The website was built on an e-commerce platform, so when the company is ready they will be able to accept order processing through the website.
Site speed metrics were improved, supporting their SEO Marketing.
Vinyl Tech Signs now boasts a professional website that shows their ability to create signs. When a user visits the website, they have a welcoming experience that establishes trust and encourages them to look through and find what they need without much hassle. And with the addition of a wholesale option, wholesale users can see the prices they are receiving. In the future, when the Vinyl Tech Signs Team decides it is time to upgrade and begin order processing on their website, they will already have everything prepared – making the next step for their company faster and easier for themselves and their consumers.