Professional Google Ads Management by infront webworks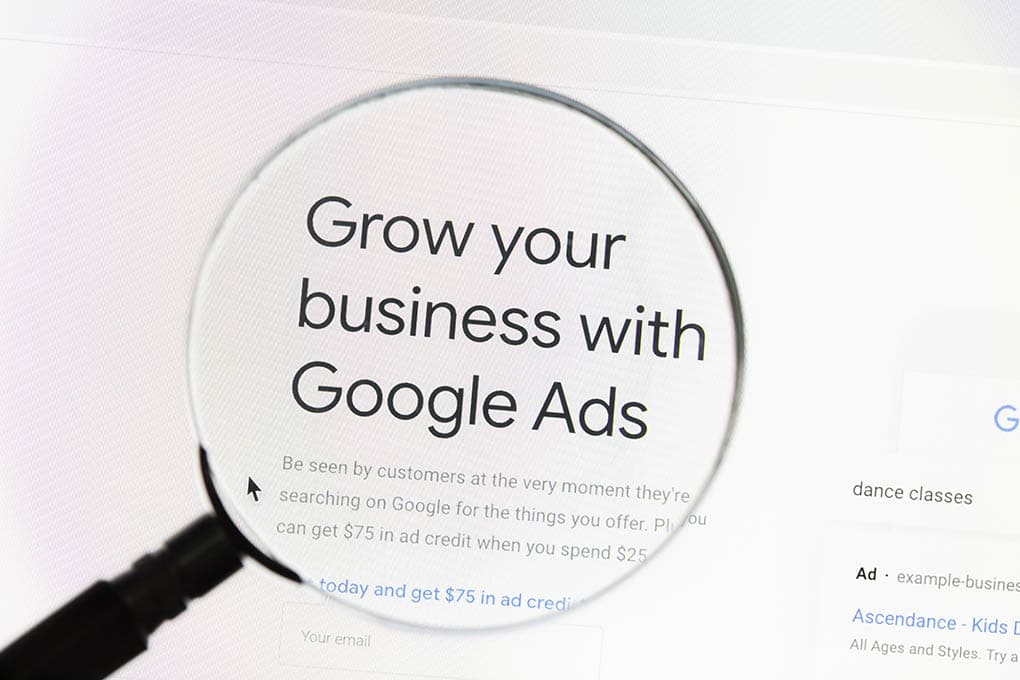 We Outperform Over 80% of All Inherited Ad Accounts Within 90 days.
If you are frustrated with your current costs on clicks or need a partner who can help accelerate your companies growth through online advertising, we want to hear from you!
As a nationally recognized Google Ads management company, we strive for winning results for small businesses and up to enterprise level companies. No matter the size of your company, we treat each and every client with the same level of outstanding service to help your business thrive using the Google Ads platform.
Are You Wasting Your Ad Spend?
From competitor clicks, to poor bidding strategies there are a myriad of ways to waste ad spend. Google is a leader in online advertising and if your ad campaigns are not optimized you are basically handing free money over to Google with poor leads, wasted spends and losing potential clients to your competition,
Our job is to make sure you are getting better quality leads, optimizing your campaigns to preform at an optimal level and to even the playing field among the competition.
Partnering with our experienced team of Google Ads professionals means you won't have to worry about wasting your hard earned dollars and you can rest easy knowing that your spend is taken care of.
Proven Strategies That Work
PPC Campaigns Set To Preform
Affordable, Flat-rate PPC Management Program From $750 and Up! PAY LESS TO GOOGLE! Lower Your CPA & CPC!
Transparent Reporting
Increase Sales, Leads & Calls From PPC! Measurable Results Within 90 Days! We Outperform Most Inherited Campaigns!
Increasing Your ROI
Work With A Fully Google Certified PPC Team! Beat Your Competitors - Get More Local & National Paid Traffic! State-Of-The-Art Campaigns - Fully Scalable!
"Infront Webworks has given our company amazing results. They have far exceeded our expectations and I wanted to thank them for their excellent work. We saw notable results quickly and they have continued to increase over the last year."
Get Increased Measurable Results
Infront's PPC team consists of industry SEM/PPC professionals – all with senior experience setting up and managing PPC campaigns on Google Ads & Bing Ads/Microsoft Advertising. The team has gained local and national recognition, and our campaigns proved to boost the performance in leads, calls and sales flow for the vast majority of our local and national clients in many industries.
Unlike most PPC agencies, our approach is simple: provide expert PPC campaign management programs at competitive prices, all flat-priced, in order to allow our clients to plan their marketing budgets and ad-spends accordingly.
THINK YOUR PPC COULD DO BETTER? YOU PROBABLY RIGHT!
LET US CONDUCT A QUICK, FREE AUDIT!
But what makes Infront Webworks an industry leader in Pay Per Click Management?
For starters…
Infront Webworks is a 100% in-house team comprised of leading SEO experts, website design professionals and online marketing veterans
No year long term contracts. We know you'll love our work and will want to stick around based on your results.
Experts in Pay Per Click, local marketing, website design, e-commerce SEO and Enterprise level internet marketing for your company
Every PPC Specialist has a minimum of 6 years agency level digital marketing experience
We have the case studies that show results and the skills to reproduce them with your website
Transparency is a big one. We want you to know what we are working on. We are an extension of your team and act accordingly from reporting to communication.
We focus on strategy first. This isn't "generic" timeline focused Pay Per Click. Everything we do has a purpose and strategy to bring you the quickest path to ROI. We want your PPC campaign to eventually pay for itself. 
Custom PPC management through an agency that is individualized for your company. Every Ad campaign is unique and every goal is different. We are there to support your Google Ads investment.
CONTACT US TODAY FOR A FREE REVIEW & PPC CONSULTATION
Stop Handing Customers To Your Competition