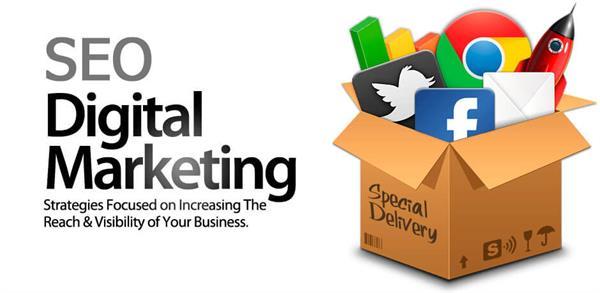 Infront Webworks is ranked #1 Denver Digital Agency and ranked in the top 10 in the country by multiple independent agency rating services including TopAgency and Clutch. In Colorado over 20 years with an A+ rating by the Better Business Bureau, Infront maintains a 4.9 out of 5 star rating with over 100 Google reviews, the only Colorado Company LSA Certified, one of a few Google Certified Partners, Google Trusted Local Business Verifier, and winner of multiple National and Local SEO Agency Awards.
The team is comprised of top SEO experts with over 115 years collective experience from around the country. Infront Webworks has a rigorous process of selection for SEO team members.
Collectively SEO team members have over 65 trade certifications including Google, digital marketing and related certifications including Google Analytics, Google Partner Specialist Challenge, Google Display Advertising, Google Mobile Advertising, Google Search Advertising, Google Shopping Advertising, Google Video Advertising, Yext Certified Professional, Tackling the Challenges of Big Data (MIT) Technology Entrepreneurship, HTML5 with Java Script & CSS3 Specialist, Advanced Social Media, and Hubspot Inbound Certification.
SEO or search engine optimization is one of the key factors that affect website rankings.  If your business isn't visible on Google, it's costing your company money. Without it, you are pretty much handing money to your competition, thus decreasing your ranking.
Websites need to be optimized to gain higher rankings in search engines like Google, Bing and Yahoo. Higher rankings lead to content and product popularity online, which generates more revenue for your business.  Optimization requires an educated professional or consultant who understands how the entire process works.  There are many benefits of hiring a Denver SEO expert to optimize your business and help you grow online.
Hiring a Denver SEO expert will give you back a considerable amount of time. It can be difficult to understand all of the algorithms that search engines like Google use to rank websites.  Our combination of experts in optimization will review your website and build a solution to achieve optimum results, so you don't have to.
Our professional team of SEO developers will go over your content and after careful keyword research, come up with a list of keywords that will work with your website content.  They will also look for other keywords used by your competition, and construct them to work specifically for your content. The results will be more appealing, and make your site stand out from the competition.  This saves you time so you can focus on what matters most to you. 
One of the benefits of hiring our trusted Denver SEO experts are the consultations.  You will work closely with one of our experts who take the time to learn about your business and the audience or customers you are marketing to.
By hiring a Denver digital marketing expert, you can achieve a greater return on investment (ROI). Many companies pay thousands of dollars for online advertising, hoping that someone clicks on a banner advertisement. But with SEO, you're reaching a targeted audience actively searching for you. Working with us is not about crossing your fingers and hoping someone might see your ad. Our SEO experts will know the best optimization solution for your website. Having your website optimized professionally will help your business stand out from the competition online, and it doesn't matter how big or small your company is.
Finding a Denver SEO EXpert
It's important to look at the background experience the SEO companies have, and review some of the websites they've done. This gives you a clear indication of what kind of people will be handling your marketing project. Unfortunately, there are a number of people that dabble in SEO and don't have the actual background or experience necessary to rank your site, and can do more harm than good. Your website could be penalized for changes to your site that are done by someone that doesn't know what they are doing. See our Blog Post about everything you need to know before you buy SEO.
Local Search Results & Google Maps Optimzation
We're specialized in getting you into the local market. We'll bring you more local customers who are looking for your type of local business, and optimizing this is a vital piece of local SEO in Denver.
We send monthly reports with rankings, updates, and news, making clients aware of any changes happening in the industry, providing them recommendations to improve their business online.
Everything is Done In-House
There is no outsourcing, no interns, or cost-cutting corners. We perform all of our work in-house by our team of digital marketing and SEO professionals. We also offer digital marketing services and web design.