Earlier this week Google added the "Colorado Springs" pin on the Google Guides Map. What's that mean for Colorado Springs? Now Google Guide Reviewers will have an online community to communicate, collaborate and celebrate as they build an online resource featuring the best local Colorado Springs businesses.
What are Google Guides?
Google Local Guides is a global community of explorers sharing their discoveries on Google Maps. Help others find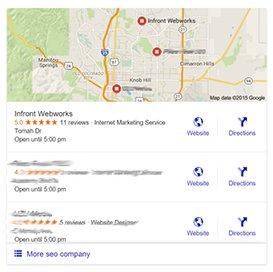 the best spots in town, make new friends, and unlock exclusive benefits along the way. They contribute reviews on local businesses, so those online searchers can make informed decisions about the best Colorado Springs businesses when they run a search online. In the search results, you'll notice the stars next to listings, many of those reviews are from your local Colorado Springs Google Guides.
Google has opened the "Google Guides" program to anyone interested in helping, and is offering great "FREE" rewards for guides as they reach each "guide level".
Level 1
Get the inside scoop with the Local Guides monthly newsletter.
Join Google-hosted workshops and Hangouts.
In select countries, enter in exclusive contests for Local Guides.
Level 2
Get early access to new Google products and features.
Promote your own meet-ups on the Local Guides calendar.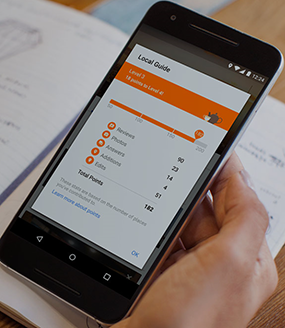 Level 3
Get noticed with your Local Guides badge in Google Maps.
Connect with other Local Guides in our exclusive Google+ Community.
Lead the conversation by moderating Local Guides community channels.
Receive invites to Google-hosted events in select cities.
Level 4
Upgrade your Google Drive storage free.
Be eligible to be featured in Local Guides online channels.
Level 5
Be a Google insider, testing new products before public release.
Apply to attend our Level 5 Local Guides summit.
How do I become a Google Guide?
Becoming a Google Guide takes minutes and is as easy as 1,2,3.
Visit https://www.google.com/local/guides/ and simply "click" the "Contribute" link at the top of the page.
Once you are registered as a guide, drop by the "Colorado Springs Google Guides Community" and say "hello". You can get tips about how to move up in levels, find out about Guide Meetups, get great information about local businesses and much more!
Start reviewing local businesses J