As a leading digital marketing agency, working for Infront Webworks is an amazing opportunity. Infront fosters a family atmosphere and a fun and innovative culture where we work together as a team leaning on each other's strengths and specialties. Many of us have been here for years, and collectively our team has over 200 years of experience in a variety of digital disciplines. Our excitement and positivity each day are, in great part due to our co-workers and clients, but it is also due to the diverse background of everybody in the company. From the college graduate to the self-taught to hobbyists transitioned to expert and everything in-between our teams' variety provides insights into a digital strategy that when executed cohesively delivers definitive results.
As an agency we are proud of our many accolades, winning local, national, and global awards. Over the past years we have won Best in Business for our Website Development from the Colorado Springs Business Journal, we have been recognized as a top national and global SEO agency by Top Agency, Clutch, Manifest, and 10SEOs.com. But, of all the accolades we receive the two we gauge success from the most are;
Clients, because they are the ultimate litmus test of how well we are performing! When clients are profiting and growing their businesses from the work we do we know we are successfully executing our digital strategies.
Peers, because we strive to be among the best Digital Agencies in the country it is imperative for us to perform at a standard equal to the best. Because of this, we are heavily involved in networking, ambassadorship, workshops, events, and projects that keep us involved in the latest technology, techniques, and industry performance recognition, and acknowledgment. We have been fortunate to be a finalist in many of the major ceremonies in the last couple of years including the US Search Awards, the IMA Awards, and the Search Engine Land Awards.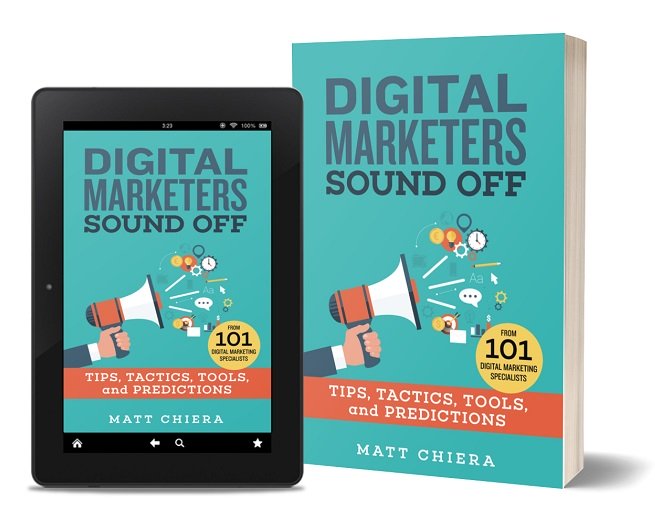 Because of our involvement in the Digital Agency community, we are fortunate to be contacted by peers in the industry to be involved in case studies, tests, blog posts, articles, etc., and once in a great while something as special as a big project or in this case a book.
Earlier this year our SEO & Marketing Director, Michael Hodgdon was contacted by Matt Chiera the Founder of a Chicago-based digital agency and Digital Director (contract) for an enterprise advertising agency. Matt has been managing and executing digital marketing projects for over a decade.
Matt had an idea he was working on, to put together a resource book for digital marketers that would incorporate insight from many professionals' perspectives, and asked Mike if he would be interested in participating. Matt went on to explain "there are plenty of books out there that share only one person's insights about digital marketing, he wanted a book where you'll find over a hundred top digital marketing specialists sharing their favorite tools, tips, tactics, and predictions for the future".
In the spirit of ambassadorship, networking, and excitement about being a small part of something that sounded like it would be a great contribution to digital marketers, Mike agreed to participate.
The newly published Digital Marketers Sound Off by: Matt Chiera. Released only weeks ago, the book already boasts numerous 5-star reviews on Amazon!
Mike was honored to be a small part of the book SEO section that shares insights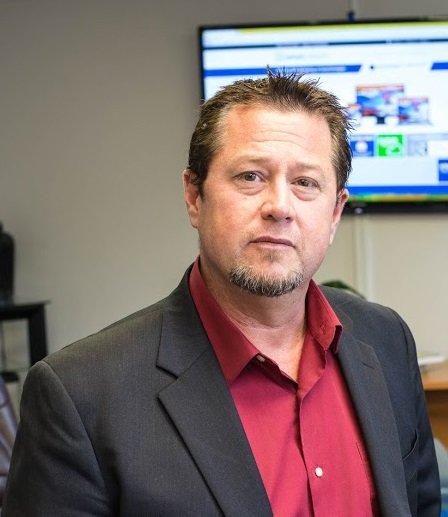 from 14 different SEO experts from a variety of Digital Agencies.
A few of the questions in the SEO section included;
"How do you determine the effectiveness of an SEO campaign"
"What's the biggest mistake you see people make in SEO"
"If you could carry only five tools in your SEO toolkit, what would they be"
The book is a great quick reference and contains expert digital marketing insights from a variety of specializations including Search Engine Optimization, Google AdWords, Facebook Ads, PR, Email Marketing, Content Marketing, Social Media Marketing, and Affiliate Marketing.
In a tiny bit of a role reversal, we decided to see if Matt would be a good sport and let us ask a few questions for this blog post and he was kind enough to oblige;
What was it like to work with the Specialists you interviewed?
It was fantastic! Having conversations about digital marketing with some of the smartest minds in the industry was a bit of a dream come true for me. I've been in the space for over a decade, but many of the contributors provided new tactics and strategies that I had never even heard of.
Also, because the contributors have such diverse backgrounds – from small business freelancers to Fortune 500 in-house marketers, agency owners, big-brand consultants, etc., I really enjoyed learning about how people got their start in the industry. Some had more traditional paths – they studied marketing in college, got entry-level marketing jobs, and then built careers. Some were on totally different career paths and then made the switch to digital marketing. A few started out with their own personal digital marketing projects that became very successful and then snowballed into a career in digital.
How long did the process take?
It took about six months to conduct the interviews with the contributors and then another three to put the book together – to create the various designs for the book, write my sections, copy edit, and proofread. It also took a few weeks to vet my contractors. I was very selective with my cover and interior designers because I think those elements are a very important part of a book like this one. Also, because I want the information in the book to stay "evergreen" this meant going back to the contributors for updated content as I was editing the book. For example, some contributors mentioned specific tools that were later re-branded or replaced with something else. This was a time-consuming process, but I really wanted the book to be as up-to-date as possible at the time of publishing.
I am planning on releasing a second edition. Now that I've gone through this process once I think I could cut my timeline down by a few months for the next one. Hopefully.
How did you isolate the questions in the book and select the interviewers?
I chose the questions by considering what I personally would want to know about. I thought of it this way: if I have fifteen minutes to get the most valuable insights possible out from a top-tier digital marketing specialist, what would I want to know? I'd certainly want to know about their single most effective tactic. But I'd also want to know what not to do – failures in digital marketing are always a learning experience, and the responses to the question about "the single biggest mistakes people make" generated some of my favorite insights. Also, in our industry there are always new tools to try – there are great new tools coming out every day. It was interesting to learn about the contributors' favorite tools and I intentionally phrased the question "if you could only have five tools in your toolkit, what would they be?" This phrasing made it so that the contributors were only presenting their absolute favorites. The questions about the contributors' predictions for the future also garnered some very interesting insights. Time will tell how many of their predictions come to fruition! It will be interesting to look back on the book in five years and read the responses to that question again.
As far as selecting reviewers, some were part of my personal network. I've been in the space for my entire career and have met many digital marketers. Some were people I know that do really great work. Others came as referrals. Also, LinkedIn was a tremendous resource for finding contributors. I looked for people that were active on LinkedIn and social media, were good at promoting their own personal brand, and either worked for (or with) businesses that have great marketing campaigns.
Speaking as a member of the Infront team, we are very grateful to Matt for choosing a team member to be a part of his book, it is a proud moment to see your Director's name in print, and to read his responses. Michal has been featured in Entrepreneur Magazine, N.Y. Times, L.A. Times, and a number of business and industry publications and shared "this was a lot of fun, and seeing the finished book, makes it feel really rewarding because I think digital marketers who pick it up will find it a great resource, I did!"