Instagram and Facebookdown.
The internet is at our fingertips 24 hours a day, seven days a week. There are accounts for everything and anything you could think of on social media. Sites like Facebook, Instagram, Twitter, Pinterest, and LinkedIn.
With the popularity of these social networks comes an increase in vulnerabilities. With both their data security policies or servers crashing.
It's not uncommon for any site to experience downtime for routine maintenance.
When companies like social media giants Facebook, Instagram, and Whatsapp go down for several hours, it can be catastrophic. Causing panic among its user base that may result in heavy financial loss.
In fact, that the outage caused Facebook to lose $100 million in lost online advertising income while its stock plummeted 5%. Don't let your business be a victim of something like this.
You should diversify digital marketing among various channels, so you still have others to rely on if one goes down. Read on to learn more about this and other reasons to diversify your digital marketing.
Facebookdown - What Happened?
According to the report, an engineer issued a command that shut down all Facebook's connections worldwide. Disconnecting data centers around the globe. This led to a six-hour-long outage amongst all Facebook channels.
Since the tech giant also owns Instagram and WhatsApp, the outage extended to these platforms as well.
This event marked one of the most prolonged Facebook outages to date. Comparable to the twelve hours on March 14th, 2014. It was also reported that #FacebookDown reached the #1 trending topic on Twitter and Reddit.
These outages pose enormous risks for the company and its users. They can also damage the brands that rely strictly on these platforms to market their business.
Facebook has more than one billion users who log in daily. So when they go down for several hours, it directly affects consumer engagement and online spending.
All the ad campaigns scheduled that did not run during the outage, are also lost income.
Even if your business does not rely entirely on Facebook for its online advertising or digital marketing. You can still benefit from diversifying among various other methods.
Why It's Important to Diversify Your Marketing Channels?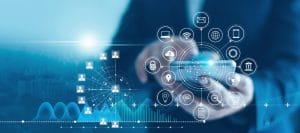 There are many benefits to using more than one digital marketing channel for your business.
Of course, one huge advantage is that if one channel goes down, you have others to keep the brand visible online. 
Another plus is that you'll reach different personas depending on the marketing channel. For instance, Instagram provides a more extensive reach among millennial audiences. While Facebook is more popular with boomers.
Twitter provides a more effective platform for B2B companies. While female users prefer Pinterest.
Reddit is also an excellent site for raising brand awareness and engaging with tech-savvy consumers.
Furthermore, you can target more than one demographic with each marketing channel. 
If your original audience was older women, you could start targeting younger people on Instagram to expand your customer base. While continuing to reach older female users on Facebook.
Another reason why diversifying is essential is because it can help you track your conversions more accurately. Remember that social media is not just for building awareness but also to generate business leads.
With that in mind, here are some ways to divide a budget into various digital marketing channels. Divided according to their effectiveness for your business.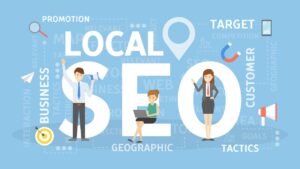 Optimize On-site and Local SEO
The most reliable method for generating new leads is Search Engine Optimization. It can help you increase your site's visibility on search engines. Driving organic traffic to your business' website.
On average, SEO generates about three times more leads than paid ads and social media combined. Any digital marketing campaign should include a solid on-site and local SEO if you are serious about growing your business.
Here are some of the steps you can take to optimize your site:
1. Create an inbound marketing strategy:
Creating a content plan is crucial to attract and convert visitors into leads and customers. You need an inbound marketing plan that offers value to people and helps them solve a particular problem.
If you have many locations, you should optimize each page to increase the local SEO rankings in Google search. 
Make sure all your business listings are accurate and that they show consistency across platforms.
Some tips include using consistent NAP information. Geo-targeting, and ensuring that each page is as visible as possible.
3. Mobile-optimize your site:
More than 50% of business transactions now occur on mobile devices. So it's vital to have a responsive website that looks great on smaller screens.
You won't know how effective your marketing campaign is until you have a system that tracks the ROI of your efforts.
Ensure that you have Google Analytics installed on your site to track what happens after someone becomes a lead.
Then, you can go back to your inbound marketing plan and make the necessary adjustments as you go along.
Upgrade Your Content Marketing Strategy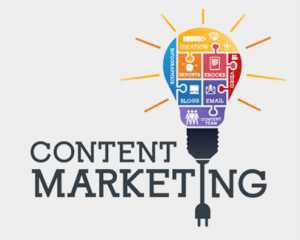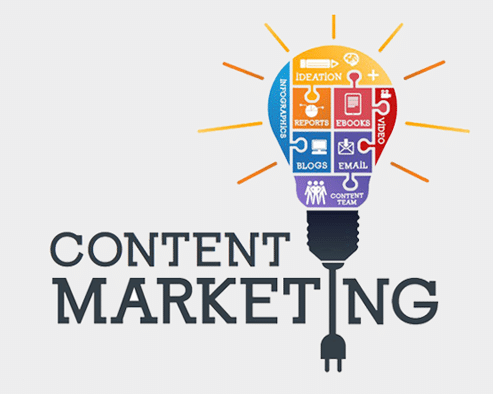 Content marketing is about creating and sharing valuable information. Info your target audience finds useful. 
Think of it as a free book that you're giving away to anyone who wants to download it or read it online for free.
Although you won't be selling anything, this strategy can help increase brand awareness. By demonstrating your expertise in your industry. Read about 10 reasons content marketing is important for business.
Here are some tips to make the most of your content marketing campaign:
This is the most important thing you can do for your business because it will save you time and money down the road.
Once you've created an outline, break down each section and make or find original content for each one.
You can start by answering these questions: What's my goal? Who's my target audience, and what do they need to know? How will I achieve that goal, and who is going to help me with it?
You won't get anywhere if no one knows about your content. Share it on your blog and social media. Email it to customers and prospects, or say something about it at events you attend.
As with the above, you'll need a Google Analytics account to measure the effectiveness of your content marketing campaign. You can track visits, leads, and customers from organic search results and social media referrals.
Including a video with your written content will allow you to reach an even wider audience. Not only does this increase the chances of people reading what you have to say. But it can also increase your rankings in search engines like Google.
Video content is also a great way to showcase your business and the services you offer.
If you want something, you generally have to ask for it. By giving away your content for free, you make it easier for people to find and download it. Making them more likely to return later.
Content marketing works hand-in-hand with SEO which is why you should never neglect it.
#FacebookDown taught us that you shouldn't put all your eggs in one basket. Instead, split your budget between platforms other than Facebook/Instagram. Try to find authority niche sites that cater to your target audience instead of the big players.
This made Google the best search engine for so long – they provide relevant results to almost any search query. In your paid ads, include keywords that relate to the content on your site and the topics that your target audience is most interested in.
Advertising on a specific platform and in one location is crucial since you won't reach anyone outside that area. A simple Google search will show you which websites are the most popular in your area and what kind of content they share.
By doing this, you'll be able to find out where your target audience is spending their time online. So that you can take advantage of it with paid advertising.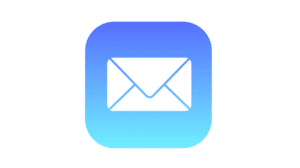 Don't Forget Email Marketing!
You know the saying: "If it ain't broke, don't fix it."
Active, engaged email subscribers are a business's best customers. You can reach them with important updates and announcements that they won't want to miss.
And if you've been collecting their contact information through your content marketing campaign. You have a list of prospects who have already expressed interest in your brand or products.
As far as effectiveness and reliability go, email marketing is up there in the best marketing tactics.
There are a lot of benefits to content marketing and paid advertising, but it's essential not to invest all your money in one place.
#FacebookDown taught us that we need to diversify our digital marketing. Instead of putting everything on the world's biggest social media platform.
While these other platforms might not have the same reach as Facebook and Instagram. They're still worth investing in to drive traffic to your website. If you need help on digital marketing-related topics, feel free to read the rest of our blog for professional insight on the subject.
Avoid the struggles from Facebookdown and don't have all your eggs in one basket.
#FacebookDown #Instagram #Whatsapp #Facebook